WelCom December 2020
Bernadette Patelesio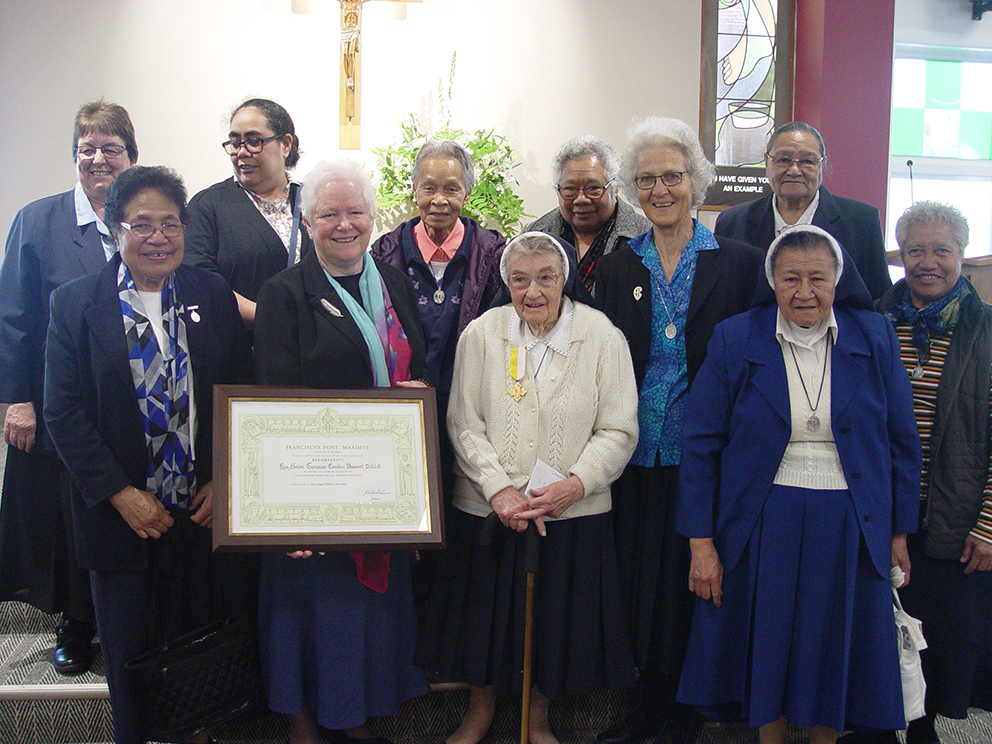 A joyful celebration for Sr Therese Couderc at St Patrick's Wainuiomata community took place after Mass on Sunday 1 November.
Supported by members of her community, Sr Therese, a Sister of Compassion, was presented with the Benemerenti Papal Medal for '60 years long service to Church and Community'. A fine lunch prepared by many parishioners completed the celebrations.
Following her profession Sr Therese worked in hospitals for many years as a Theatre Nurse. She then journeyed to Rome and studied Theology. She later set up a library, enabling the Sisters to study Theology and new developments in the Church. She became Secretary General and then Novice Mistress and worked for a time in Carterton with children with disabilities.
Sr Therese now lives in Wainuiomata where she serves well and instructs many for their entry into the Church.
Bernadette Patelesio is a member of Te Wairua Tapu – Parish of the Holy Spirit.