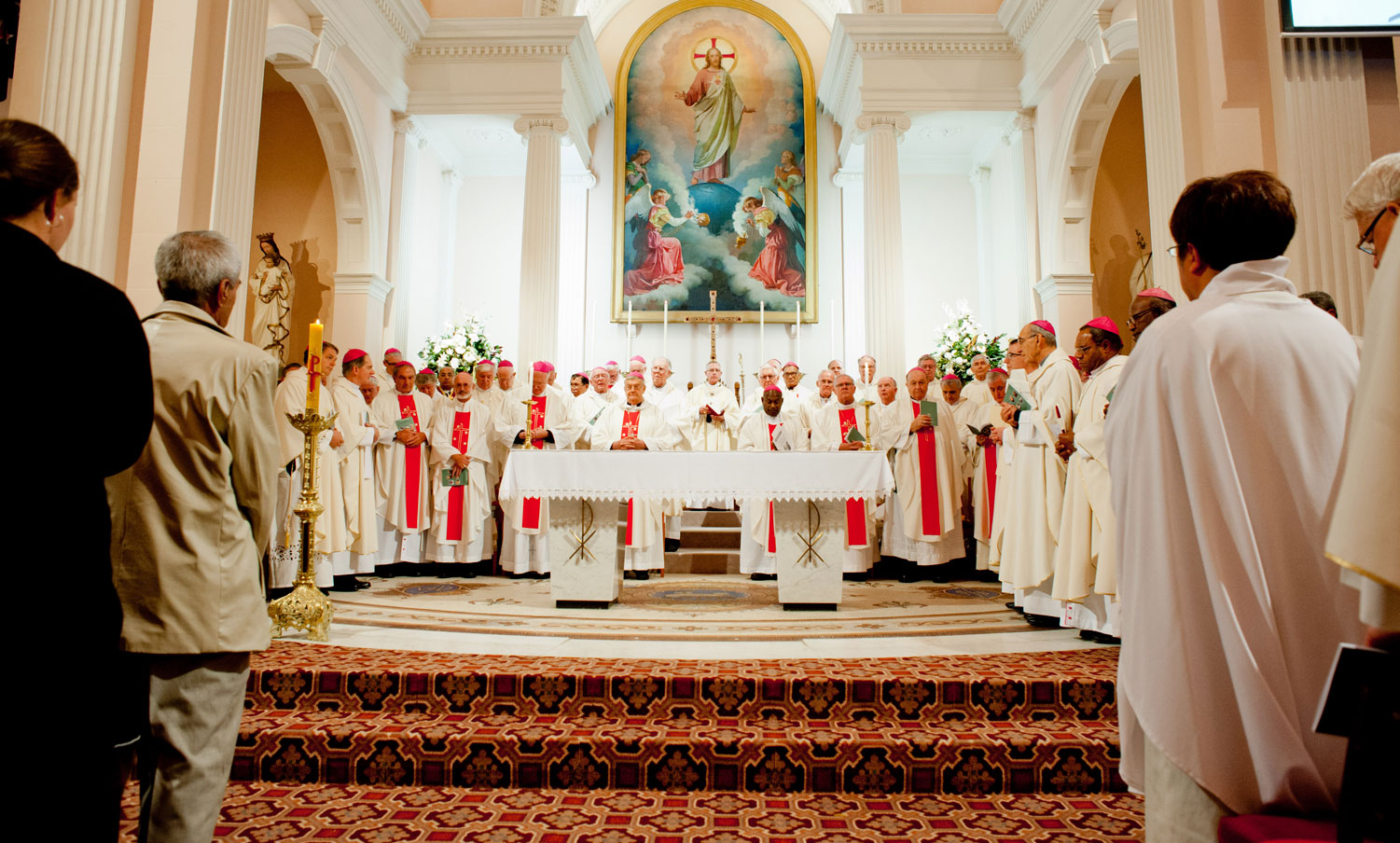 June 2014
News
Taylor Broad
Sacred Heart Cathedral was packed with excitement last month as more than 80 bishops from all round the Pacific gathered for the opening liturgy of their week-long federation meeting. The assembly takes place every four years in a different part of Oceania which includes Papua New Guinea, Solomon Islands and other countries of the Pacific, Australia and New Zealand.
A member of the congregation at the Mass on 12 May was heard to say 'watching people overflowing in and out of the church, it felt as if it the pope was being elected; it's all just overwhelming for me and my family'.
The federation met for the first time in 1994 in Auckland. Now 20 years later, Wellington takes its turn at hosting the event which brings people of every ethnicity together as one.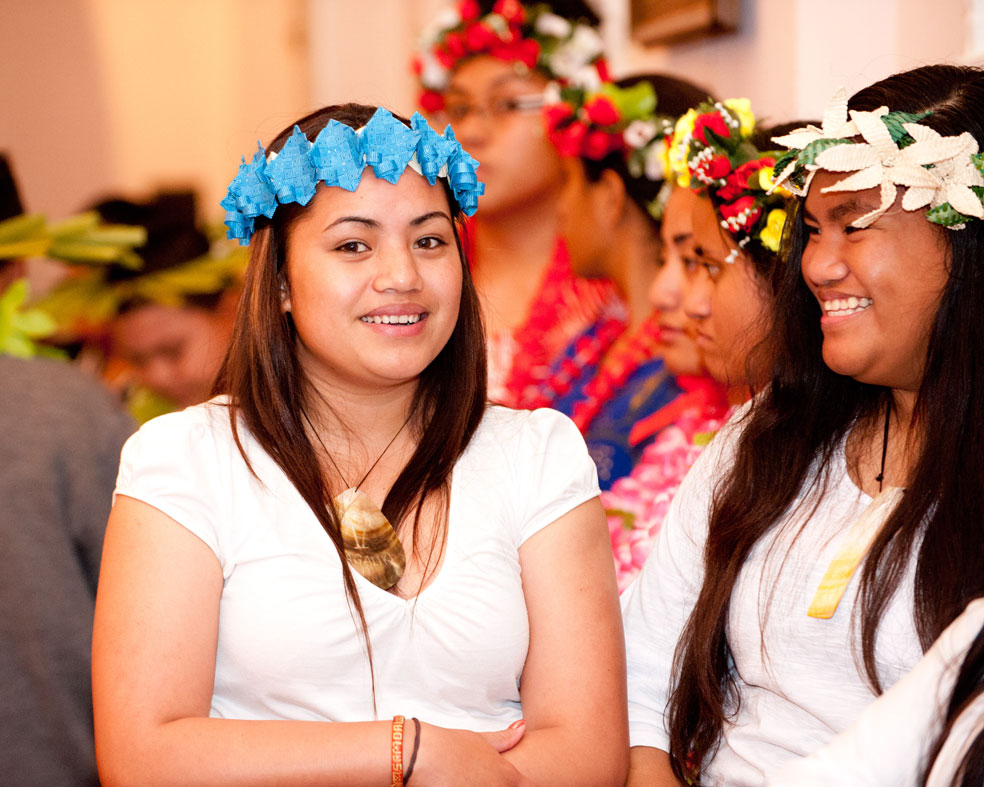 From my position at the back of the church, I was able to participate in a multicultural experience with the different services that each cultural group offered during the Mass.
The assembly opened with a beautiful powhiri and Mass that was filled with total joy and excitement so that when Henare Walmsley blew his putatara, all eyes were on the bishops being called in as manuhiri for the powhiri. It has been a pleasure to be a part of welcoming the bishops to their first public showing. It has been an amazing experience that I will never forget.
Click here for a comprehensive account of the meeting.
Taylor Broad is a gap-year student at Challenge 2000.