Palmerston North
Ross Haigh
1 April 2011
'So you're finally getting a new kitchen? Oh, how exciting!' Well I'm sorry, but to be perfectly honest it's not all that exciting at the moment. How can living for days on end in domestic turmoil be exciting? And how scintillating is it to watch one's bank balance plummet alarmingly towards ground zero! And I am so over relentlessly climbing up and down stepladders with paintbrush in hand. Exciting? – No, not at the moment, thank you.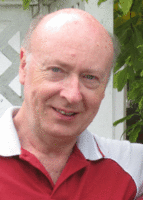 Of course the day will eventually come when I do feel a bit better about all this. A day when my savings account is once more rising steadily and when a bloke can quickly lay his hands on those misplaced Anzac bikkies … and the salt … and the …
They say that a kitchen is very much the heart of a home – that hub where family and visitors casually congregate to share the news of the day – where the preparation of meals produces aromas that linger in our minds. The kitchen is often the place where Band Aids are applied … and not just to our bodies but with equal care to wounds of the mind and emotions.
I'm not sure if Ezekiel knew too much about 'soft-close' drawers, kick panels or hood isolators but, in his own way, he did know a thing or two about the human makeover business. In speaking to his contemporaries many hundreds of years ago, Ezekiel recognised that there comes a time for all of us when a spot of inner renovating is in order. If, at the centre of a home is the kitchen, then at the centre of a human life is the heart – that intangible yet precious place where our sense of identity lies and where our memories, activities and aspirations come together.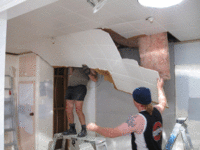 Ezekiel told his people that it was God's wish for all of them to experience a breath of new life within their hearts, for their cold and unyielding manner to be replaced with a genuine human warmth that sprang from a personal knowledge of God. This new heart would bring new attitudes and values, as well as Christ-like capacities for sharing, caring and forgiving one another.
Excited about having a new kitchen installed? Yeah right! But I'm definitely excited about the inner makeover that God constantly offers us – much less fuss than a new kitchen, no drain on the bank balance and with a fresh appreciation for everyday life.
But I do wish I could find my Anzac bikkies.
And I will give you a new heart, and I will put a new spirit in you. I will take out your stony, stubborn heart and give you a tender, responsive heart.
Ezekiel 36: 26
Ross Haigh is a parishioner of St Brigid's, Feilding.