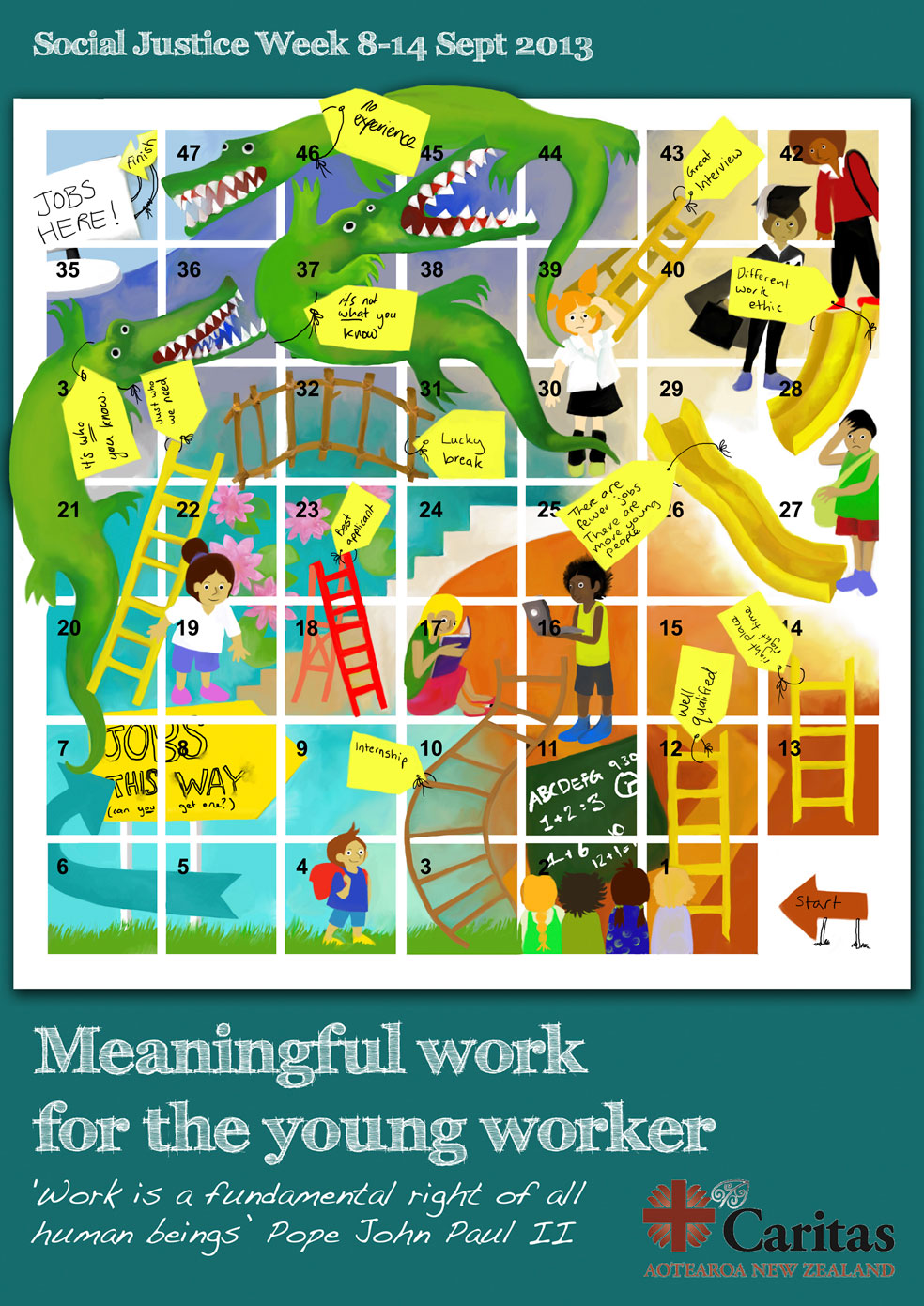 Social Justice Week, 8-14 September, 2013
Resources for schools
Catholic schools' resources focus on the nature of work as an important part of life. The teacher's booklet Justice at Work draws on key ideas from the core Social Justice Week booklet Walk Alongside, adapting them for a younger readership.
Learning is underpinned by the enduring understanding of how God works in our lives to make us more Christ-like. We are in God's creative and loving hands.
Primary school materials explore the meaning of work, why people work, and different kinds of work.
Older students (Years 7-13) are encouraged to research and engage in topics such as workers' rights and responsibilities, and using our gifts in working towards the Reign of God.
The schools poster sent out this year doubles as a board game, using commonly heard phrases by those seeking work.
It aims to encourage conversations about the uncertain future of work for many young people.
These conversations are important as preparation for the challenges ahead.
Prayers, liturgy and worksheets are available for downloading from the Caritas website.
School visits are planned for September.