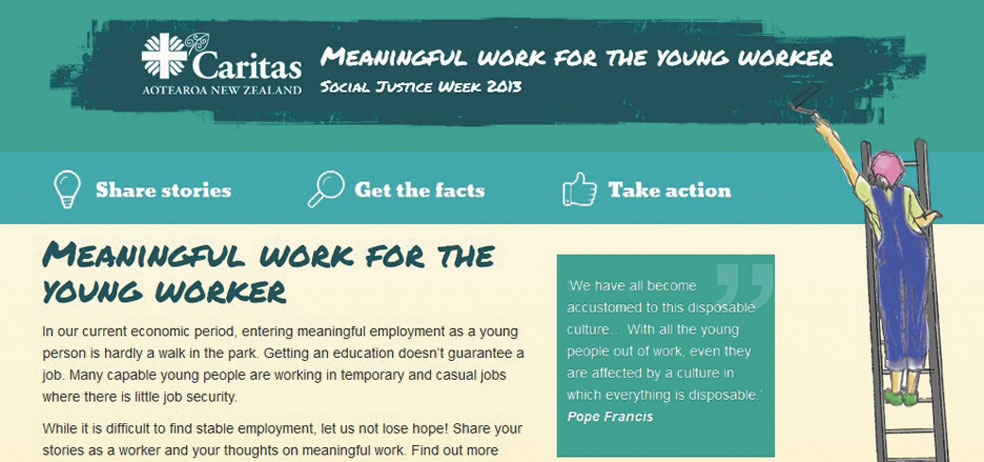 Social Justice Week, 8-14 September, 2013
A website on work
Archbishop John Dew and Wellington Sister of Mercy Marcellin Wilson feature in a video of first job experiences on Caritas's special website 'Meaningful work for the young worker'.
Video and personal stories from workers of all ages and walks of life are designed to promote reflection on what constitutes meaningful work in today's environment.
The website also features information on finding work, workers' rights, and facts and policy about young people and employment.
Find out more about the Starting-Out Wage. Does it help or hinder efforts to find work? Is it fair? What does the 90-day probationary period say about our society's willingness to provide young people with stable, secure employment.
Join us online, debate the issues and share your story. The website is updated regularly.