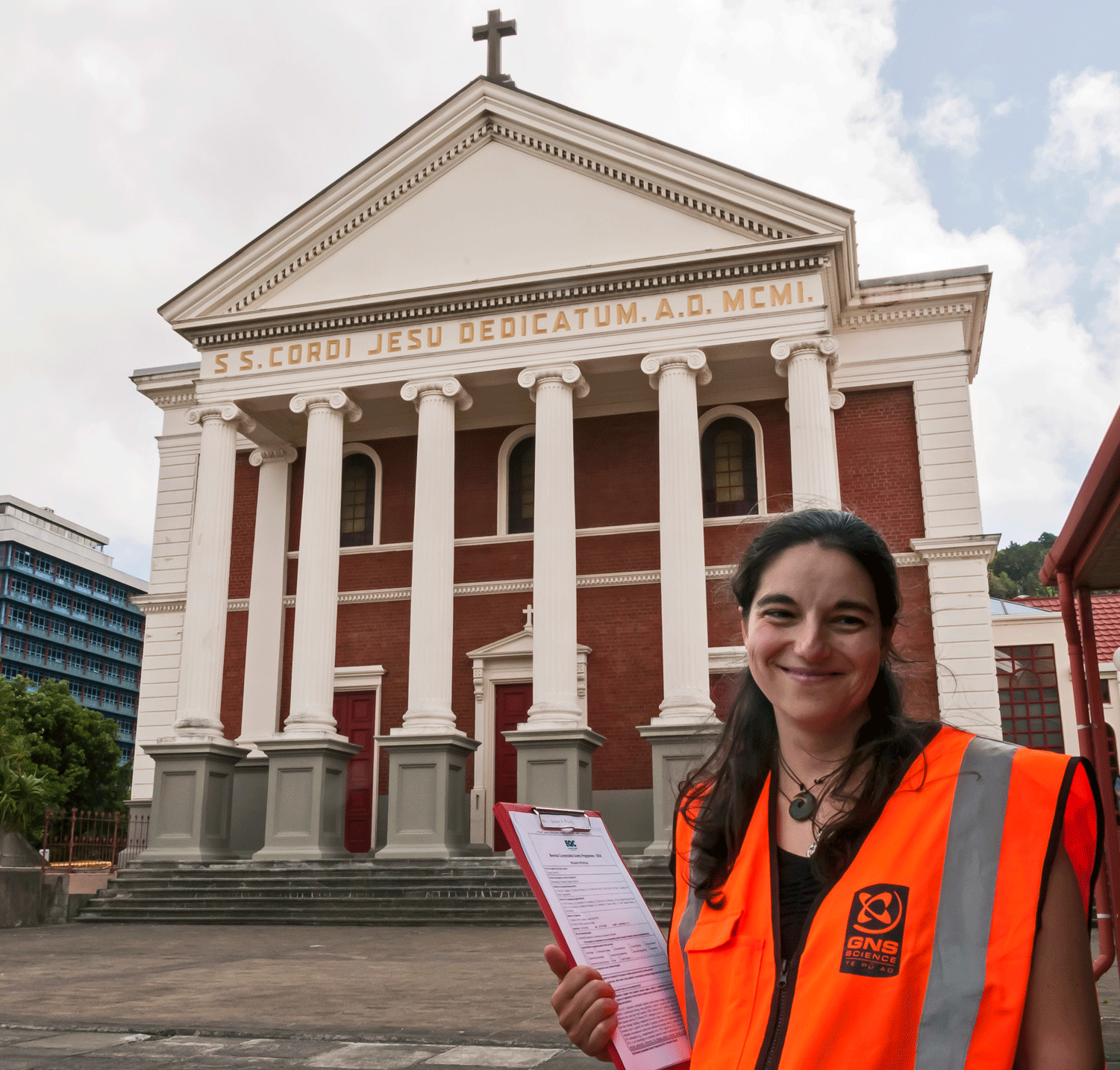 Feature

March 2014
Sacred Heart Cathedral is among 11 churches in Wellington set for specialist attention from an international group of seismologists and engineers.
The two-year, Earthquake Commission-funded project will see scientists from New Zealand, Italy and Portugal develop a seismic vulnerability index for unreinforced masonry churches and historic buildings to help with decisions on retrofitting to prevent damage in future earthquakes.
Initially they will use data from 48 unreinforced masonry churches in Canterbury which suffered damage in the Canterbury earthquakes of 2010 and 2011.
Also included will be structural data from 11 churches in Wellington, about 50 churches in Auckland and 29 in Dunedin.
Project leader Tatiana Goded of GNS Science says there is no standard or systematic way to assess the earthquake vulnerability of churches nationwide. The project would be based on a proven method of assessing the vulnerability of churches and monuments in Europe, she said.
'However, we will need to calibrate this method to ensure it is accurate for New Zealand conditions.
'The project is a first step towards assessing all historic buildings in the country, to preserve New Zealand's cultural and historical heritage,' Dr Goded said.
Churches in the four main centres had been selected to ensure a fair cross section of seismic scenarios in New Zealand.
The group also involves researchers from Canterbury and Auckland universities, the University of Genoa in Italy, the University of Minho in Portugal in collaboration with the New Zealand Historic Places Trust and the Catholic Archdiocese of Wellington.
The scientists are expecting to present their findings at the world conference on earthquake engineering in Chile in 2016, as well as at the New Zealand Society of Earthquake Engineering's annual meeting next year.