Archdiocesan News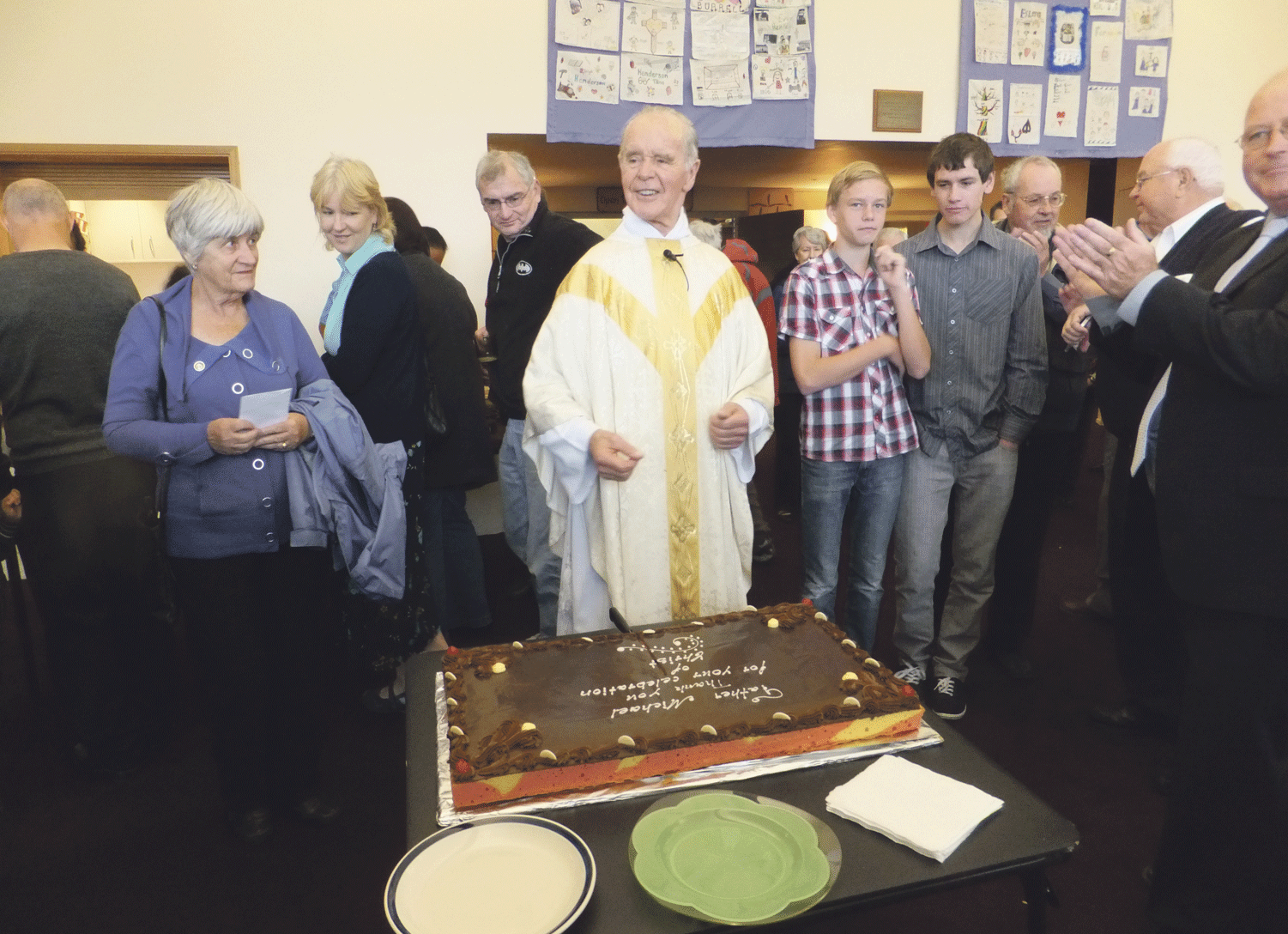 St Joseph's Upper Hutt held a morning tea on 20 April to say 'farewell' to Fr Michael Sweere.
Five years ago the parish was blessed with the arrival of Fr Michael as a retired priest.
In Fr Michael's case this description became an oxymoron. He has assisted parish priest Fr Ron Bennett by celebrating Masses and has spent time each day visiting the sick and elderly of the parish.
This included visiting the rest homes in the area and spending time sitting with the residents who have Alzheimer's.
This loving act has been so appreciated by the families, Catholic and Non-Catholic alike.
Fr Michael said that every day in Upper Hutt had been a happy one and this was evident to all the people he visited.
The gospel reading for Sunday 28 April says 'They will know you are my disciples by the way you love one another'. This is certainly true of Fr Michael.
We wish him well for the next part of his life's journey in Masterton.