Columns
Msgr John Broadbent
June 2012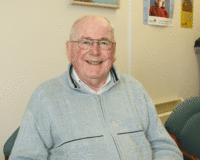 There are several feasts of the thousands, perhaps tens of thousands, of martyrs of Japan. There are several feasts kept within Japan and June 1 seems to be one of the most popular.
The courage and deep faith shown by so many of these people – Portuguese, Spanish, Italian and an overwhelming number of Japanese themselves – is quite astonishing.
Most of the martyrdoms took place over a period of 50 or 60 years from about 1580 to 1640.
St Francis Xavier had made a great impression on Japan during his visit of 1549-1551. He left about 2000 converts in Japan and commented, 'Among all unbelievers, no finer people will be found than the Japanese.'
Unfortunately, this period of conversion, which led to a Christian population of between 200,000 and 300,000 by the turn of the century, coincided with a revival of Japanese culture and art and a strengthening of the political power of the emperor.
Gradually, one family, the Tokugawas, gained ascendency over the feudal lords who had taken control in their own districts, and through nationalism and cultural identity gradually isolated themselves from foreign merchants and cultures.
A marked organisation
Of course, Christianity was a marked organisation since, in the eyes of the overlords, it took people away from their own culture and placed them under foreign influences.
The Christian persecutions had begun earlier under various regional lords, but now became an organised and central persecution once the emperor began to gain control over the whole nation.
The Tokugawas began the outright persecution of all Christians in 1587 by a decree banishing Portuguese missionaries from Japan, although this wasn't enforced for 10 years.
They began their first onslaught in 1597 and, after executions, ordered again all missionaries to leave. Few did so.
This persecution was aided by the imperial permission for Dutch traders (in those days ostensibly Protestant) to found a trading post and one of them becoming the emperor's chief adviser. Buddhism was in decline and the emperor encouraged Confucianism, with its deference to civil authority, and restored Shinto as a popular religion.
Blessed Apollinaris Franco, a Castilian Spanish Franciscan, was imprisoned in a filthy prison in Omura for five years with Blessed Richard of St Anne, who wrote: 'I have been nearly a year in this wretched prison, where there are with me nine religious of our order, eight Dominicans and six Jesuits. Some have been here five years. Our food is a little rice and water. The road to martyrdom has been paved for us by more than 300 martyrs, on whom all kinds of tortures were inflicted. As for us survivors, we are also doomed to die. We religious and those who have helped us are to be burnt at a slow fire; the others will be beheaded…'
Among the Japanese was an 80-year-old widow, Blessed Lucy de Freitas. She was a Japanese of high birth, widow of a Portuguese merchant.
She became a Franciscan tertiary and devoted the rest of her life to the cause of the poor and the help and encouragement of persecuted Christians.
She was afflicted with this cruel death because Blessed Richard had been captured in her house.
Nagasaki martyrs
A large number of Christians martyred at Nagasaki, including Blessed Charles Spinola, an Italian by birth, and Blessed Sebastian Kimura, the first Japanese to be ordained a priest and a descendant of a Japanese baptised by St Francis Xavier.
Blessed Isabel Fernandez, a Spanish widow who sheltered Blessed Charles (he had baptised Blessed Isabel's sons), was beheaded with her four-year-old son.
The Japanese custom of executing the victim's family and children as a deterrent was common at the time.
Blessed Charles, the priests and some of the others were reserved for a more terrible death.
They were tied to a stake and large fires lit around them at a distance of some 25 feet; when the heat was seen to gain too quickly on the victims, the fires were damped down.
Some died within a few hours, suffocated by the atmosphere; others lingered on in the fiercest agony until well into the night or even the next morning.
Two young Japanese wavered and begged for mercy, but they did not ask for life at the price of apostasy, only for an easier and quicker death. It was denied them.
When we see how this persecution wiped out Christianity in Japan and isolated that country for another two centuries from missionaries, who would dare to say what happened to the large remainder could be called apostasy under such torture and shame?
A fatal boast
Some Christians were martyred as a result of anger caused by a Spanish captain boasting that missionaries were there to facilitate Spain or Portugal one day taking over Japan. Among them was St Paul Miki, a high-born Japanese and an eminent preacher.
Twenty-four of the martyrs had part of their left ears cut off and were led through various towns, their cheeks stained with blood, as a terror to others.
When they arrived at their place of execution near Nagasaki, they were allowed to make their confessions to two Jesuits.
According to Japanese custom, they were tied to their crosses, which were placed into holes in the ground, and in unison were killed by lances to their sides.
Other severities were inflicted on Christians such as Blessed James Carvalho, a Portuguese from Coimbra.
With a band of fugitive Christians, he was sheltering in a remote valley in the hills when they were captured. Despite a raging blizzard and severe cold, they were stripped almost naked and were to wait in the open for many hours.
Eventually, they were fettered and had to travel on foot for several days.
Two of the band, unable to keep up, were beheaded on the spot, and the escort tested the keenness of their blades by cutting to pieces the naked bodies.
When they reached their destination, they were stripped naked and compelled to sit and stand alternately, each in a pit of freezing water which reached above their knees.
Several died in a nearby pit of sand where they had thrown themselves in helpless agony. Blessed James lived a few more days, praying in his agony. His skull was kept as a relic.
These rather wonderful martyrs are scarcely known. Few of us would be able to match their agony except for God's grace on which they depended.
When the Americans forced entry into Japan in the 1860s, some French missionaries were able to open a mission in Nagasaki.
One day, several elderly Japanese came to mass and afterwards said they were 'secret' Christians and recognised the mass. Quite a small community was in existence.
Slowly, Japanese Christianity was taking off again. The atom bomb fell on Nagasaki in 1945 and many of that same Christian community were wiped out.
New Zealand has sent many missionaries to Japan, giving us a loose link with those Christians who died for the faith.