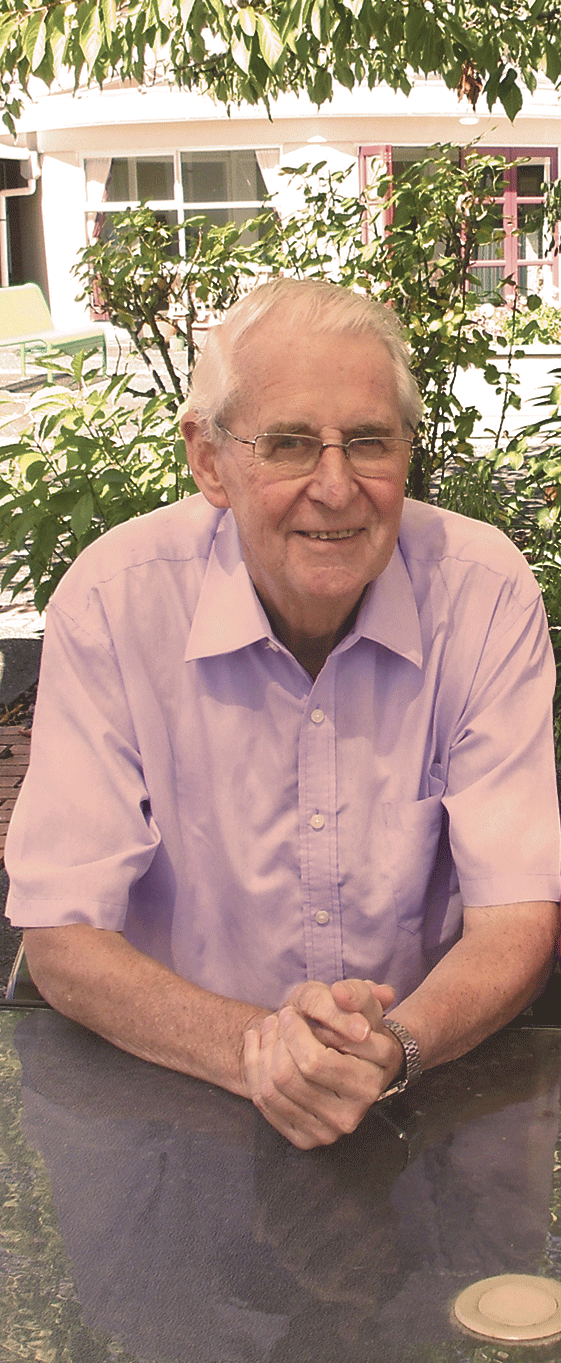 August 2015
RIP
Lyndsay Freer
Well-known priest of the Society of Mary, Father Craig Larkin, died 27 June in Wellington, aged 71.
Testimony to his enormous contribution to the Society of Mary and to the wider Church here and overseas was demonstrated by many tributes, and the large numbers of colleagues and friends from New Zealand and overseas who attended his Requiem Mass at St Teresa's Church, Karori.
Education and formation were to engage most of his priestly life, yet his skills and abilities resulted in an ever-widening range of leadership and pastoral care.
After ordination he was appointed to the staff of St Patrick's, Silverstream, and became part of a mission and retreat team to religious and secondary schools. Many young people have spoken of being profoundly touched during his retreats by his vitality, prayerfulness and enthusiasm, and his ability to relate to the reality of the challenges they faced.
In 1977 Fr Craig was appointed to go to Rome to study spiritual theology at the Gregorian University, returning to New Zealand in 1985 to join the staff of Mount St Mary's Seminary at Greenmeadows, and later becoming novice master. He returned to Rome for a further two years of study, and came back as Rector of the newly relocated Marist Seminary to Auckland.
In 1997 he was elected Provincial of the Society of Mary in New Zealand and after serving four years was elected to the Society's General Council in Rome and became Vicar General of the Society.
Fr Craig remained in Rome to initiate a programme of formation for Marists from around the world who themselves were responsible for formation programmes in their respective countries. After 12 years there he was diagnosed with cancer and returned to New Zealand for medical treatment in late 2013.
While in Rome, Fr Craig pursued his great interest in the spirituality of the Eastern Church and its music and icons. Pastoral care did not take a back seat and he devoted much time to assisting the Sant' Egidio community who worked among Rome's poor and disenfranchised. Many of us have happy memories of the hospitality and time he offered to visitors from New Zealand and elsewhere, where he was a knowledgable and entertaining guide to Rome's places of pilgrimage.
Fr Craig wrote a number of books on Marist spirituality and history, prayer, pilgrimage, iconography and spirituality in general.
Tributes at his Vigil and Requiem Masses gave eloquent testimony to his spirituality, joyful personality, sense of humour and above all his generosity of spirit. His caring nature and capacity for friendship enriched the lives of countless people in many walks of life.
Fr David Kennerley, current New Zealand Provincial of the Society of Mary, has written of the blessing Fr Craig has been to all Marists world-wide, of his warmth, his humour, his perceptive insight, and the inspiring, faith-filled way that he approached his terminal illness and death.
'Given that kind of witness, along with his writings, we still have much to learn from Craig,' he wrote.
Dame Lyndsay Freer, Media and Communications, Catholic Diocese of Auckland was a friend of Fr Craig.