WelCom September 2020
Wendy Bryce OFS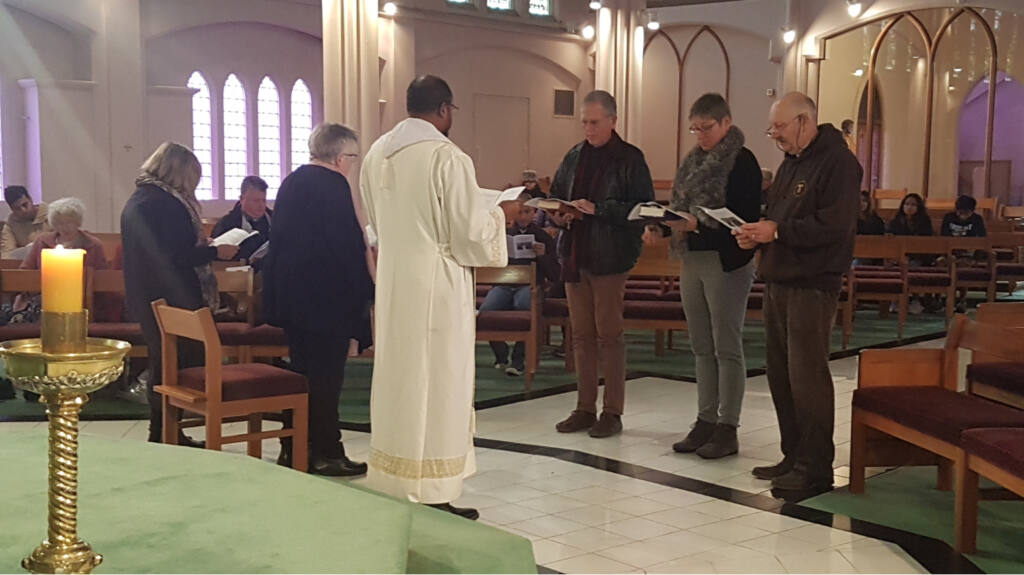 On 8 July 2020, at the Cathedral of the Holy Spirit, Palmerston North, three candidates for the Franciscan Fraternity of St Juliana made their profession into the Secular Franciscan Order – the Third order of St Francis. Philip Dyer, Titia Broekhuizen and Paul Cleary had each completed the 12 lessons from the Secular Franciscan Order formation programme: 'Fully Mature with the Fullness of Christ'.
The candidates made their rite of profession after Mass, celebrated by Capuchin Fr Ephrem Tigga OFM and were each presented with certificates. Fr Ephrem also welcomed Jaime Cerda into the Fraternity in the Rite of Admission ceremony.
Members of the Franciscan Fraternity of St Juliana meet every month at the Palmerston North diocesan centre, next to the Cathedral.
Wendy Bryce OFS is director of Formation Studies, St Juliana Fraternity.