WelCom October 2020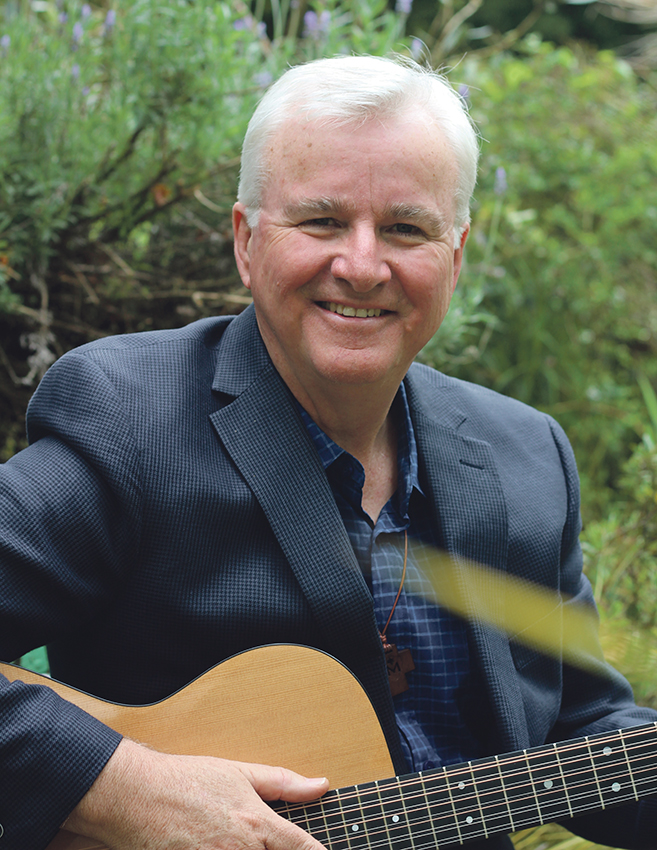 Acclaimed singer-songwriter Fr Chris Skinner sm will give a concert at the end of this month as a fundraiser for the restoration of Sacred Heart Cathedral.
Chris has recorded more than 20 albums, the latest being Light in the Lockdown, which features ten new songs composed during the Covid-19 lockdown earlier in the year.
'I was the designated shopper for our community during lockdown so I wrote songs about the people I was seeing and of course I had time to write.
'The songs on the album celebrate the tireless work of supermarket workers, the wonderful gesture by 100-year-old Captain Tom Moore supporting the essential health workers in England, and the volunteers who prepare food parcels for those needing help. Several songs were inspired by times of prayer and my ministry as a priest during those months.'
During lockdown Fr James Lyons, who has collaborated with Chris in the past, sent Chris some lyrics which he turned into the song You just came. Chris says the song has 'a great New Orleans-jazz feel to it'. It was Fr James who suggested the fundraising concert.
The concert will feature songs from the lockdown album as well as some well-known numbers that people in Wellington will be familiar with. Chris did a concert at Our Lady of Kapiti parish last month – with a limit of 100 attendees – and is scheduled to do another concert in Hastings in November.
'I've always had a soft spot for Wellington having worked there for 11 years first as chaplain at St Patrick's College Wellington and then at St Mary of the Angels,' says Chris.
Chris now works in formation in Auckland and continues to use his musical talents in the service of his priestly ministry. His uplifting Christian music has been widely appreciated over many years by audiences in the Christian world and beyond.
'My songs are greatly influenced by my faith, by Marist spirituality and by my sense of God in the beauty of creation,' says Chris. 'Retreat experiences and my relationships with people have also inspired many songs. I'm motivated by writing songs that can encourage and inspire others in their lives and faith.'
Chris says he rarely receives comments on his preaching but he does on his singing. A Marist brother once told him, 'Chris you don't need to preach. All you have to do is sing.'
The concert will be held on Saturday 31 October from 2pm to 3.45pm at St Mary's College Hall in Guilford Terrace, Thorndon. Concerts tickets are $25 and are available from Josie at email: 31octconcert@gmail.com