WelCom June/July 2021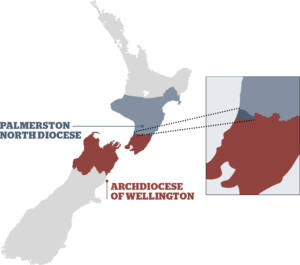 This month WelCom visits Ko te Pārihi me te Kura o Hāto Hōhepa, Taitoko – the Parish and School of St Joseph, Levin – the northern most pastoral area within the Archdiocese of Wellington. Levin township, established in 1906, is the largest town of the Horowhenua District. It is located on SH1 around 95km north of Wellington and 50km southwest of Palmerston North between mountains and sea. From Lake Horowhenua, Hokio Beach and Waitārere Beach to the west, the Tararuas to the east, and the settlement of Ohau to the south, St Joseph's draws parishioners from a wide area.
Kawiu Marae and Te Huia o Raukura meeting house are located just north of Levin township.
Levin is a service centre for the surrounding rural area, and a centre for light manufacturing. With the town's population of 18,800 (June 2020) and wider Horowhenua region 35,000 (June 2020), Levin is growing with many newcomers. The parish and school are enriched with new families from Samoa, Tonga, India, Kiribati, South Africa, Philippines, Poland, The Netherlands and more. The parish is active with several ministries including St Vincent de Paul, Legion of Mary, Passionist Family Group, Compassion Sisters, sacramental programmes, musicians, volunteers for activities such as Meals on Wheels, resthome and hospital visits. Sunday Mass numbers are over 350 and weekday Masses are well supported. Among Levin's famous sons and daughters is well-known writer and WelCom contributor, Joy Cowley.
---
Brief Parish History
1888: St Michael's Church built at Poroutawhao under Palmerston North Parish.
1896: St Stephen's Kuku Church built on SH1, near Ohau, under Palmerston North Parish.
1898: St Andrew's Church built on Mako Mako Rd, Levin, under Palmerston North Parish. (See historic photo below.)
1904: Levin moved from Palmerston North Parish to Ōtaki Parish
1914: Frs Delarc and Melu bought 10 acres in Weraroa Rd, Levin – site of the present church, presbytery, convent and school.
1920: Levin parish formed. St Joseph's Convent School opened in February with 67 pupils. Sisters of St Joseph lived in Mako Mako Rd.
1923: New convent built in Weraroa Rd.
1935: Catholic tennis club formed.
1954: St Joseph's Hall built in Durham St (off Weraroa Rd).
1956: Parish, formerly known as St Andrew's, renamed St Joseph's. New St Joseph's Church built in Weraroa Rd, by Monsignor W Heavy. Blessed and opened in September by Archbishop McKeefry.
1957: First and only Debutante Ball held in parish.
1958: Home and School Association formed.
1958: Old St Andrew's Church moved to Waitarere Beach.
1958/59: New presbytery built in Weraroa Rd to replace old residence in Mako Mako Rd.
1961: 'Planned Giving' introduced.
1962: Land bought in East Levin for possible future Catholic secondary school.
1963: New convent built in Weraroa Rd beside St Joseph's Church.
1967: Parish Council formed.
1969: Ecumenical meeting held in Levin.
1970: Fiftieth jubilee of St Joseph's Parish.
1980: Sixtieth Jubilee of parish. Extensive church renovations carried out.
1983: Convent school and parish hall both integrated into State School system. Extensive work done, mainly with volunteer labour, to make both sets of buildings acceptable to Dept of Education.
1984: Rite of Christian Instruction of Adults (RCIA) programme begun.
1993: St Andrew's Church at Waitarere Beach sold.
1994: Sisters of St Joseph left convent building for a smaller residence in town.
1998: Change of Diocese from Wellington to Palmerston North mooted.
2015: Parish merged with St Mary Ōtaki as Ko Te Parihi ō Hāta Mere Rāua ko Hāto Hōhepa.
2020: St Joseph's School marked 100 years of Catholic Education in Levin.
2021: Archdiocese of Wellington formally decreed St Joseph's Levin to be restored as a standalone parish in its own right as from 28 February 2021.
---
Ko Te Parihi o Hāto Hōhepa
Harry Bennik, Parish Pastoral Council Chair
St Joseph is a growing, vibrant, and multi-ethnic community brought together by faith and is driven by one desire of radiating the light of Christ into the wider community.
This present community acknowledged they are standing on the shoulders of the ancestors of this parish, which was founded in 1920. In the first 35 years, the faithful gathered at the Church of St Andrew in Mako Mako Rd. The present church in Weraroa Rd was opened in 1956 and the parish was named after St Joseph.
The church incorporated a Māori Chapel, featuring Tukutuku reed panels by Muaūpoko Iwi. The chapel was finished in 1978, when a wooden surround with a Kowhaiwhai-pattern-painted rafter was added.
The most recent significant event for the parish was when St Joseph's was amalgamated with St Mary's parish in Ōtaki in 2015. The two different communities never really jelled; given the historic cultural nature of St Mary's and the covenant between the hapu and the archdiocese. The cardinal late last year agreed for the two parishes to once again be separate.
This year, Fr Dennis Nacorda was appointed our parish priest. Fr Dennis is studying scholarship in Hebraic Context of the Bible and Te Reo Māori. Being a younger priest, his youthful character and enthusiasm have wide appeal, and we on the parish council are excited about working with him in his ministry here.
The Horowhenua region is growing fast and has many ethnicities living here, several of whom are Catholic. In the parish council we have a good mix of people, in terms of gender, age and culture. Our focus at the moment is to establish a working youth ministry and to mentor youth leadership, to enhance better communication, build on the wonderful diversity of people we have, and to make our parish more open and welcoming to all.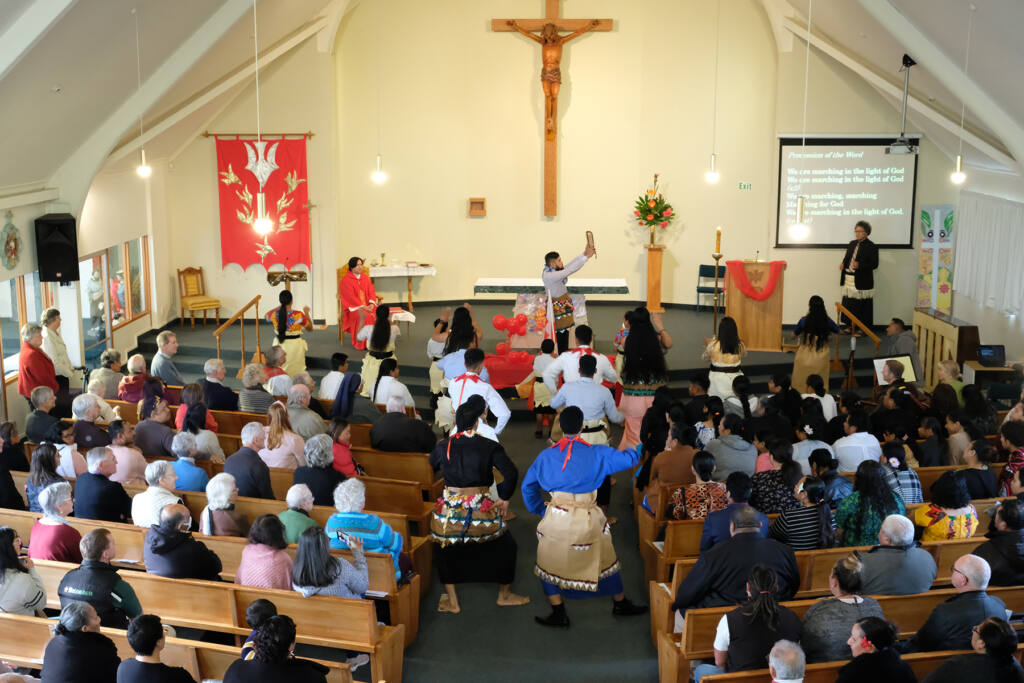 ---
'Thrown in the deep end'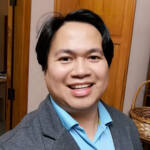 Fr Dennis Nacorda, Parish Priest, St Joseph, Levin
The above euphemism is how I would describe my appointment last year at St Joseph Levin. And it is not that scary.
After finishing my diploma in te reo Māori in 2020 [Te Wānanga o Raukawa, Ōtaki], I received my first appointment as a parish priest of what was then Hāto Hōhepa rāua ko Hāta Mere. I probably have the shortest appointment as a parish priest as St Joseph Levin and St Mary Ōtaki were restored back as separate parishes in February this year. I now assume St Joseph Levin as the parish I serve.
The implication of the separation is that St Joseph will have to start anew. St Mary Ōtaki assumes continuity with the financial management and administration. And St Joseph will start almost from the beginning not just in the finance and office management but also in the pastoral ministry and liturgy.
Indeed, I was not on familiar ground. But I have been to the unfamiliar ground many times in my life as a 'missionary'. I had the privilege to be trained in seminaries in three different countries, namely: Philippines, Japan, and New Zealand.
Because of this, I learned to speak unfamiliar languages. I have come to appreciate the varied unfamiliar expressions of faith.
Hence, together with the parishioners, we will keep trudging the water. We would not go to the safer ground as skills are not honed there. Diamonds are formed when intense pressure and temperature are applied to carbon atoms. The dreams and aspirations of the community is far stronger than the challenges. I am confident that when we get the synchronicity and rhythm, God blesses our effort with buoyancy and we shall enjoy every glide and slide.
Though I am a full-time student, studying online at night taking up an Associate Scholarship in the Hebraic Context of the Bible, I am a full-time pastor in the parish of St Joseph Levin. Indeed, in the deep end.
Before becoming a priest, Fr Dennis trained and practiced as a veterinarian.
---
St Vincent de Paul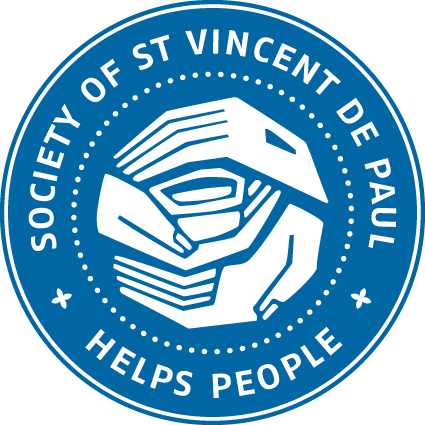 Bernie Hanaray, SVdP Chair, Levin
From early beginnings some years ago, a small number of members set out on a mission to provide personal, practical, and effective help to those in need, answering the call to 'love one another'. A solid foundation was laid for others to follow. The work of the Society in the Levin area and surrounding district has grown in recent years with membership now above 30 members.
The vision remains to live the gospel message serving Christ in the poor in a society. That today more than ever needs the Vincentian outreach, which comes with compassion and an empathy for all those needing a hand up.
Our work today includes several key areas – providing food, material assistance, companionship through visitation, young Vinnies, interaction with local community agencies and cooperation with other SVdP conferences in the Kapi-Mana region.
While Vincentian members carry out the 'front line' work, an essential factor for the Society is the outstanding generosity of our parishioners and the wider community who participate in our mission with their considerable material and prayerful support. We pray for the Spirit's guidance to direct us where we are most needed.
---
Ko Ngā Tangata Whenua o Hāto Hōhepa
Tanua Rose Hori Te, Pā Dennis Nacorda
The Marist Mission of old had been instrumental in the growth and development of the faith among the tangata whenua in Horowhenua, which had contributed to the foundation of St Joseph's Parish.
St Joseph and the Muaūpoko Iwi have been intricately linked that in the recent part of history, Catholic Masses were celebrated in Kawiu Marae. An organisation called Te Puna o Te Aroha led by the late Adrian Kingi was formed to support this relationship.
However, other iwi in this rohe had also contributed even to the present time: Ngātokowaru, Ngāti Kikopiri, Ngāti Tukorehe, Ngāti Wehiwehi, and others. They take lead in the full Miha Māori every other month.
The ahika is alive, yet, it needs re-imagining and re-creating. May the covenant re-signing in Pukekaraka have a ripple effect on this relationship and ignite it to full life.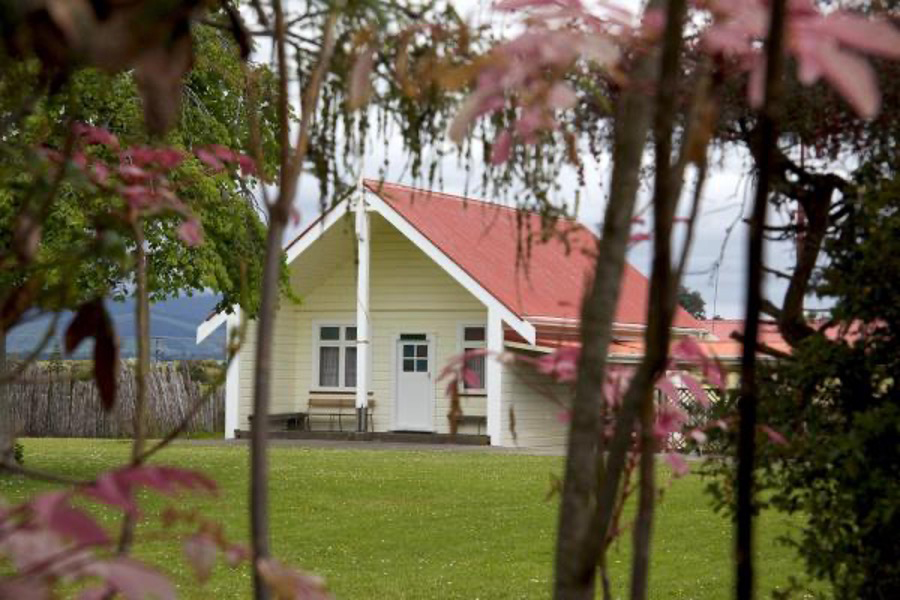 ---
Te Kura ō Hāto Hōhepa ki Taitoko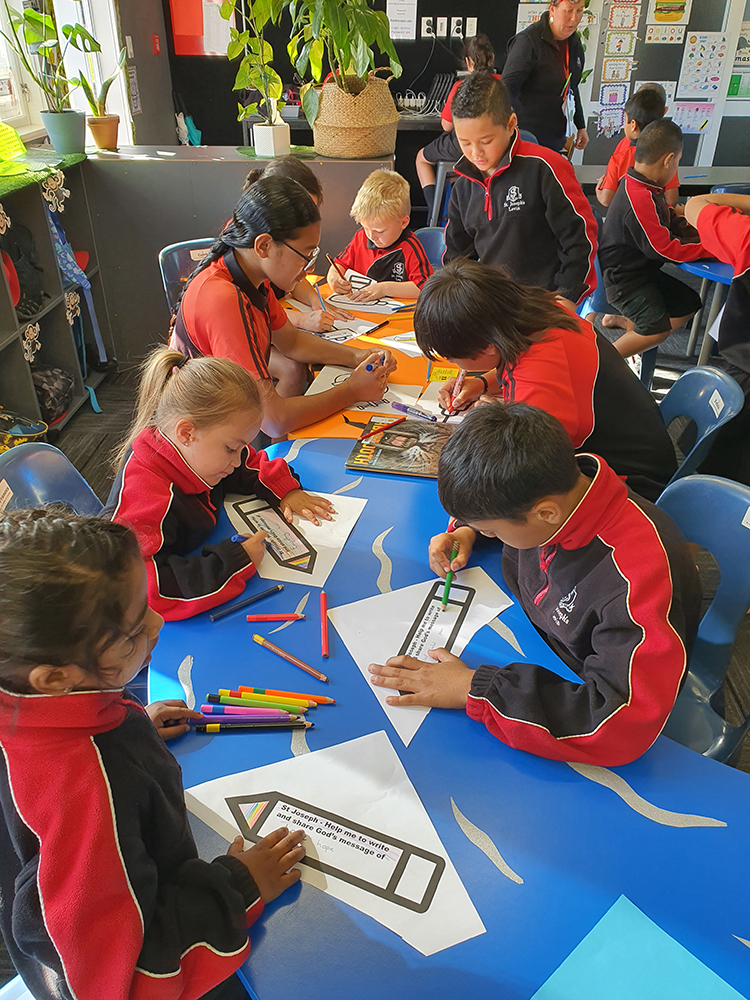 Maria Lyne, Principal
Te Kura o Hāto Hohepa ki Taitoko – St Joseph's School, Levin – sits, with the Tararuas as a backdrop, in the sunny and abundant Horowhenua. At 101 years young, the school SERVES a multiculturally-rich community in active partnership with the parish.
Our SERVE values are Service; Empathy; Resilience; Virtue; Excellence.
As a Christ-centred, Catholic, restorative and PB4L school, St Joseph's is unique in the district and sought out for these features – from Shannon north through to Manakau south. The school is at the outer edge of the Archdiocese of Wellington; giving tūrangawaewae: a place on which to stand, belong and then to be empowered to grow in Catholic heart.
No matter where you come from, 'this' soon becomes home. Our whānau promote our school as a place where:
'whakawhanaungatanga and manaakitanga are strong between whānau, school and parish';
'every person is valued and celebrated; dignified as a unique and precious child of God';
'every teacher knows every child; calls them by name and looks out for them';
'you take my child as they are, where they are…and then help them to be all they can be!'
'our culture is seen as important, especially in school and parish Masses and celebrations';
'the staff really care about our tamariki';
'the students' attitude of tuakana-teina is amazing!';
'the school SERVE values are active and visible everywhere!'
At St Joseph's, our slowly, but steadily growing roll maintains the 'small school' appeal while offering a progressive, inclusive and innovative curriculum, responsive and future-focused, but not losing sight of the richness of the past.
"Ka mua, ka muri – may we walk into the future with a secure knowledge of our past."