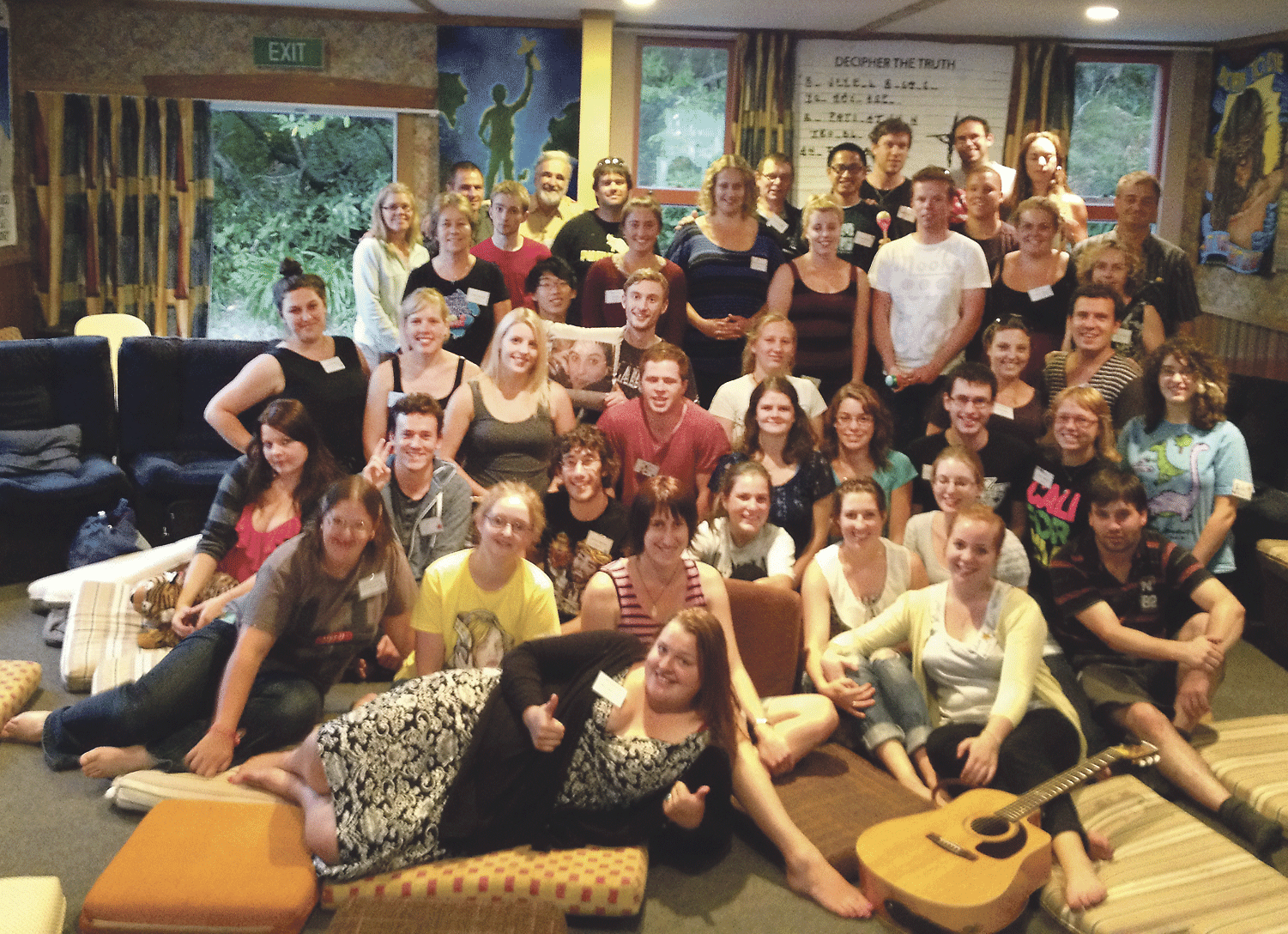 Feature
William Warren
Fun, fellowship, and faith aptly describe the Jesus 4 Real adults retreat at Palm Grove, Paraparaumu in March.
Having heard many rave reviews about the 'J4R' camps, but never able to attend a camp meant that I jumped at the chance to attend the weekend camp for adults. My curiosity about this whole 'Jesus 4 Real thing' needed to be satisfied.
I knew this was not going to be a regular camp when we gathered at 7am on Saturday morning to belt out some energetic songs of praise, most of them originals.
This ministry, that has been operating successfully for the past 25 years, is definitely special. The leaders create an environment that is all-inclusive, genuine and Spirit-filled. I have not encountered such a culture at any other retreat or camp I have been on. It was hugely uplifting.
The Elisha team, a dedicated group of people who had been campers in their youth, did a fantastic job of facilitating sessions that were thought-provoking and relevant. Some of the team gave their own testimonies at various points during the weekend.
These testimonies showed a great deal of courage, and the sincerity in which they were delivered augmented what was already a deeply spiritual experience.
Having finally experienced what I had heard so much about, I felt a little disappointed that I had not been able to participate when I was younger. But as they say; 'better late than never!'.