April 2015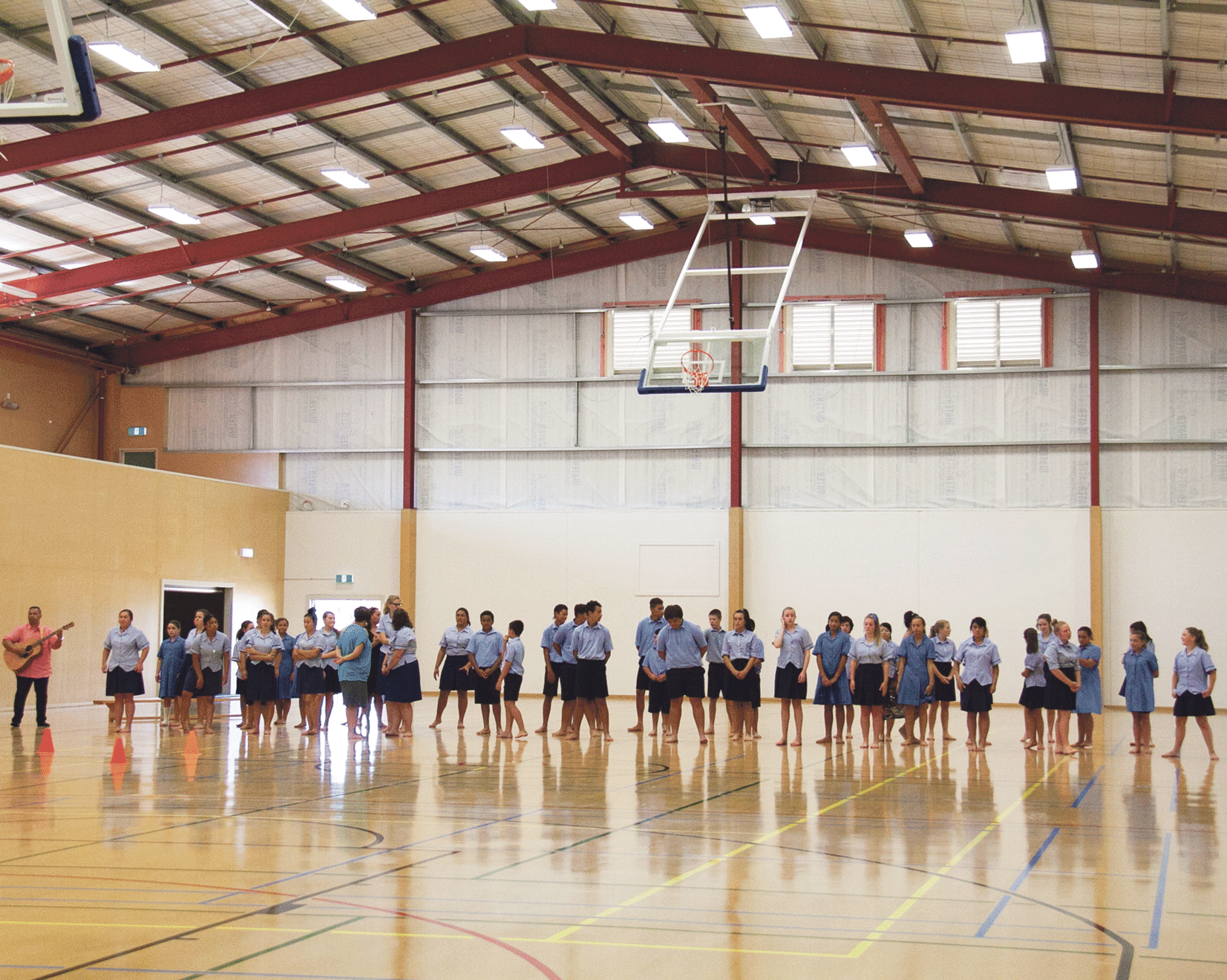 News
Chanel College gym named for our new Cardinal
Cardinal John Dew officially opened the new $1.8 million gymnasium at Masterton's Chanel College on Sunday, 1 March 2015. Called 'Cardinal John Dew' gymnasium, Cardinal John said as a former Masterton schoolboy he would never have imagined opening a school building named after him.
He is an old boy of St Joseph's College for Boys, which merged with St Bride's College for Girls in 1978 to become Chanel College.
Cardinal John, accompanied by principal Grant Miles, board chairman Barry Gleeson, Masterton Deputy Mayor Graham McClymont, the Cardinal's vicar for education Jenny Gordon, and Wairarapa MP Alastair Scott, were welcomed with a waiata and haka from the school's culture group.
Cardinal John said it was his 'great delight' that one of his first official duties as a new cardinal was to open the gymnasium.
Principal Mr Miles called the gymnasium a wonderful asset to the school and the wider community. 'It's been a long-held vision, almost 70 years in the making, and a lot of hard work from many people spanning a number of generations. It will significantly enhance the physical education programmes.'
The college had frequently had to take teams off-site because they lacked the room but that is no longer the case.
'This is now a gathering place, a place to build a community.'
The gymnasium borders the school hall and a soccer ground.
It houses a basketball court, a digital scoreboard, indoor tennis court, four volleyball courts, a netball court, badminton courts, a wall height suitable for international trampoline competition, indoor hockey court, a static-weights and fitness-training area and classroom space for fitness and health education.
There is also a mezzanine floor with a kitchen and a viewing gallery.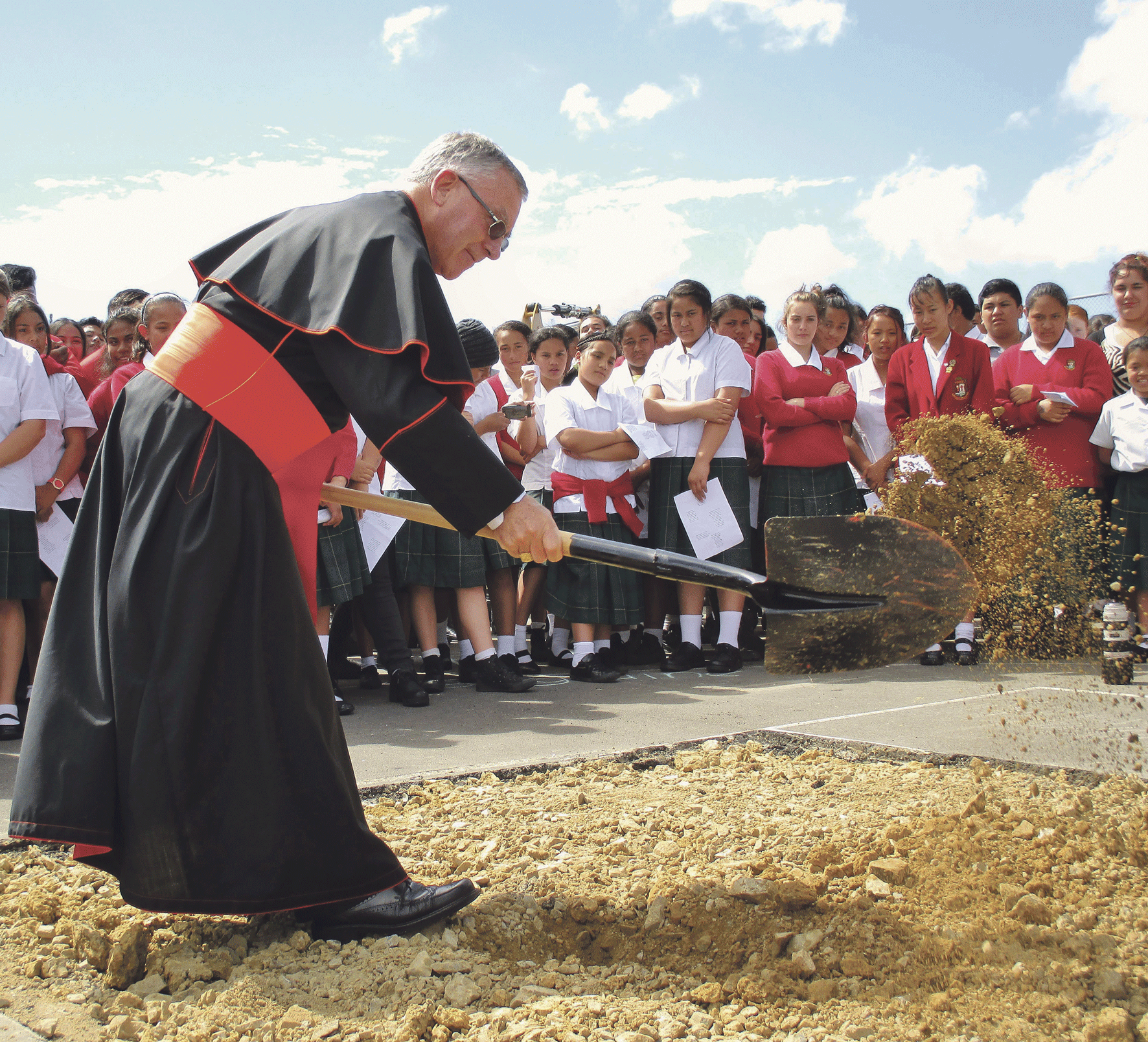 Bishop Viard College to get new gym
Rose Sawaya
Bishop Viard College's new gym, 20 years in the planning, has the college community excited to see it now becoming a reality.
On a sunny day in March, Cardinal John Dew blessed the new gym's site. The turning of the sod where the tennis courts have been based was a symbol of fresh beginnings. Our College is undergoing a five-stage refurbishment project. The $2.5 million gym is part two.
Last year, Cardinal John blessed and opened the school's new administration block and first-aid area. Other developments will see the library being rehoused, a new staff room, further administration offices and a new entrance way to the College.
Rose Sawaya is Principal at Bishop Viard College, Porirua.