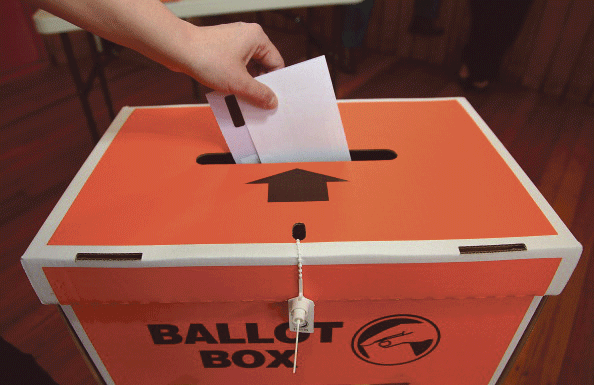 September 2014
Election 2014

Reflections on the key issues raised in the New Zealand Catholic Bishops' general election statement are shared below.
People living in poverty
Lisa Beech
Many New Zealanders are becoming familiar with our shameful child-poverty statistics, which show around a quarter – or 285,000 – of our children live in poverty. Poor children live in poor families and 10 per cent of children live at the hardest end of poverty, going without many things other New Zealanders take for granted.
Catholic-benefit advocates from Caritas, Catholic Social Services, St Vincent de Paul, Pax Christi and the Sisters of Mercy were among others who saw this first hand at the Mangere Benefit Impact in Auckland recently.
During the three days it became commonplace to meet families going without household and personal items most New Zealanders take for granted – beds, fridges, washing machines, wet-weather clothing, adequate nutritious food, medical and dental care.
Over the past 30 years inequality has grown and become entrenched. Child poverty figures are now twice what they were in 1984. As the gap between rich and poor has grown, of equal concern is a lack of empathy or understanding between different sections of our society. But issues of poverty and inequality have grown to become the number-one concern of many New Zealanders as measured in the May 2014 Roy Morgan Opinion Poll.
Our responsibilities to people in poverty extend beyond our shores to the global inequalities faced by people in our Pacific neighbourhood and in other parts of the world. This includes an estimated 870 million people living without secure access to food and over a billion people who lack adequate access to clean water.
Christ who identified fully with people facing material need addresses us in the Gospels, 'I was hungry and you gave me something to eat; I was thirsty and you gave me something to drink'. Pope Francis has renewed, by his personal witness, our commitment as a Church community to reach beyond our comfort zones to people living on the margins and peripheries of society. People living in poverty are people to keep in mind in considering how we vote.

Lisa Beech is Research and Advocacy Co-ordinator for Caritas Aotearoa New Zealand.