June 2014
Schools
St Catherine's College Kilbirnie is ecstatic following their outright win in the O'Shea Shield on the weekend of 17–18 May.
One point behind the winner with 37 points were St John's College Hastings, St Patrick's College Kilbirnie and Gari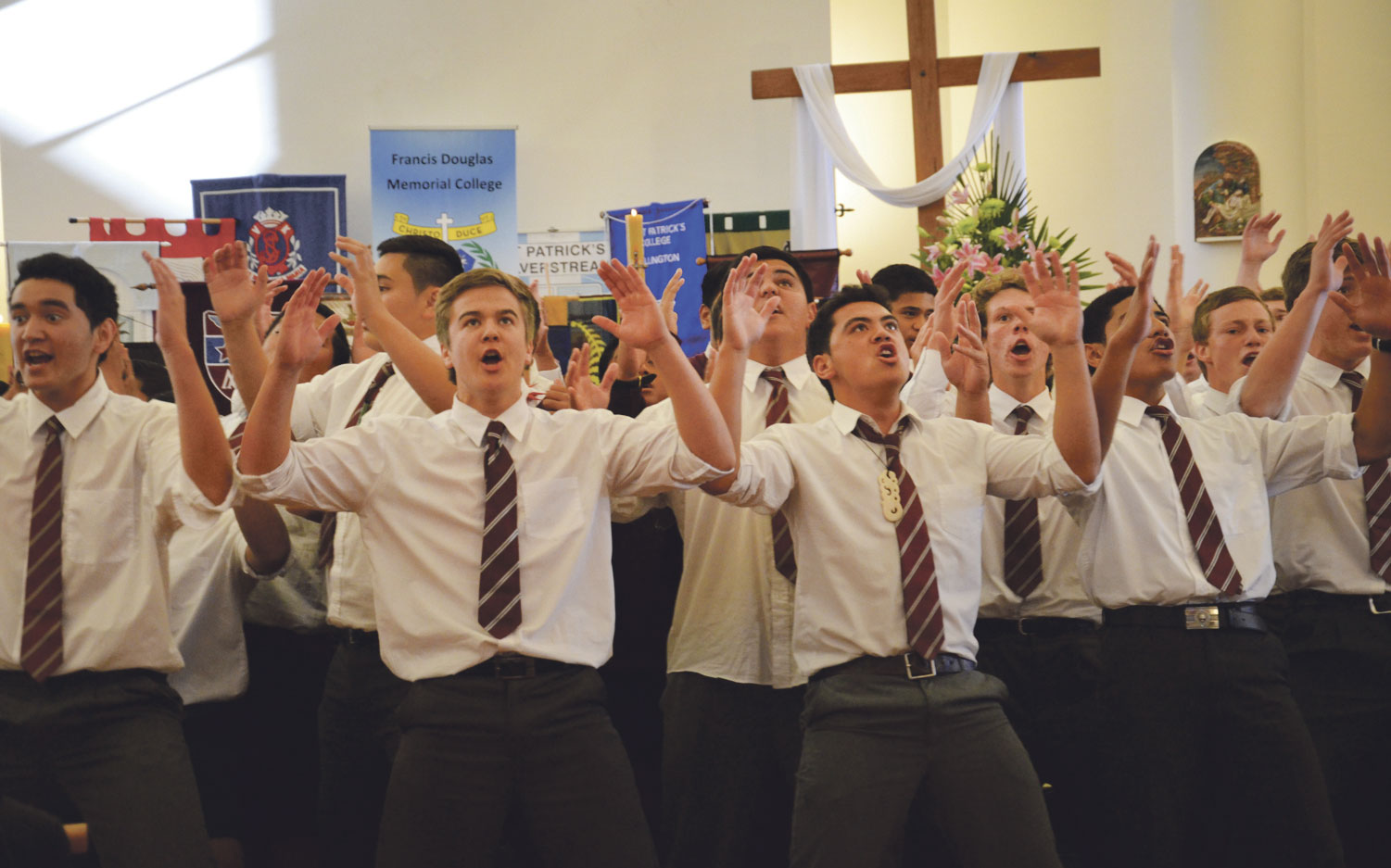 n College Richmond.
St John's hosted the event which is a hard-fought annual contest among the schools in the Wellington and Palmerston North dioceses.
St Catherine's has been a joint winner on four other occasions but this is the first time the win has been outright.
Kathy Ryan who has been coaching for O'Shea for 16 years, says competition is high for places in the teams for the various disciplines.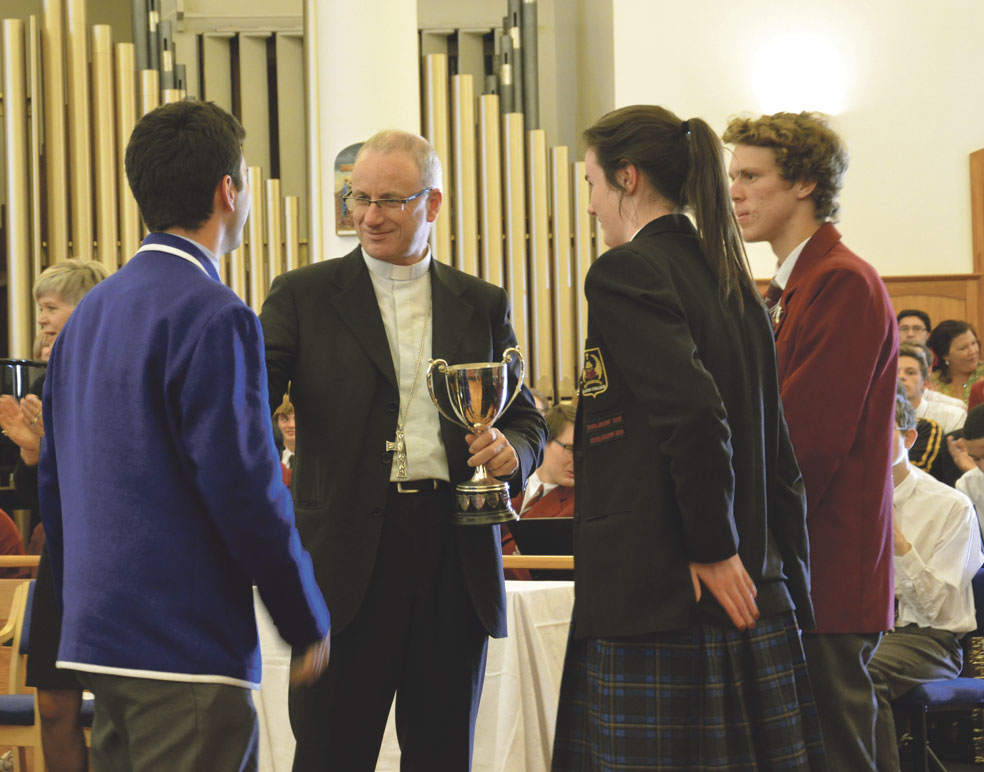 Some 26 students auditioned for just six places in the drama team and 14 for religious questions and scripture reading. The school's Senior Premier A debating team also competes in the Wellington Speaking Union's intercollegiate competition and the Russell McVeagh Regional Championships. The team won the St Catherine's Cup for the Best Negating Team this year coached by parent Vicky Casey.
Students regularly enter speech contests such as the Race Unity Speech Competition which head girl and orator Nera Tautau has won in the past.
'Our success is largely due to the high level of commitment from both competitors and coaches plus the high esteem that we place on the O'Shea Shield.'
Kathy says a junior version of O'Shea, the Williams Shield, helps the younger students hone their skills for the senior contest.
'We like our girls to be the faces and voices of the school and they regularly speak at parents' meetings, visits to contributing schools, Prizegiving and at all Masses and liturgies.'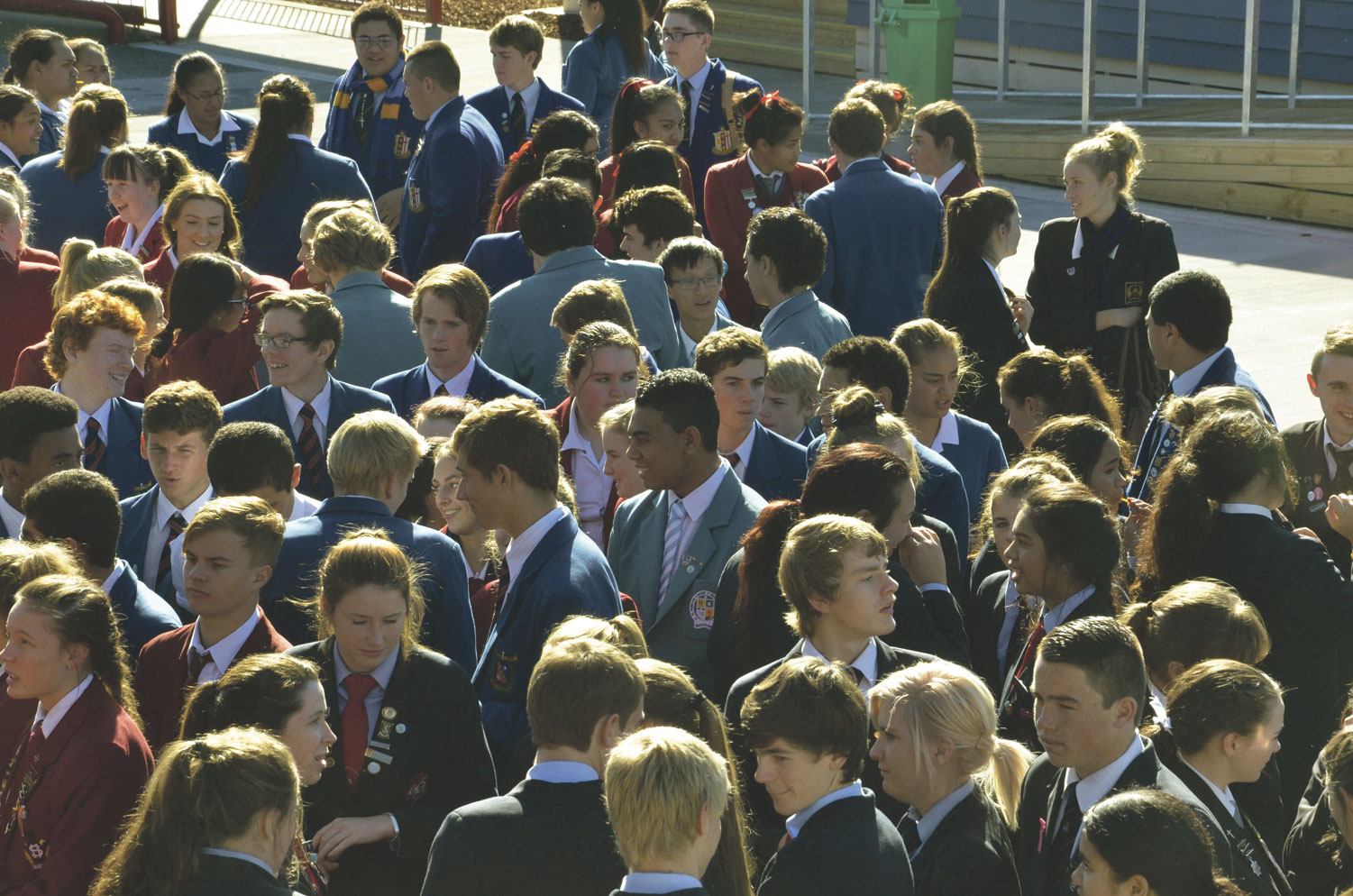 Year 12 student Clare Sullivan's rare, 100 percent score in the scripture reading drew special mention in the Prizegiving and Year 9 student Kaira Scheck gave an impassioned speech on gender equality to win the junior prepared speech.