WelCom February 2021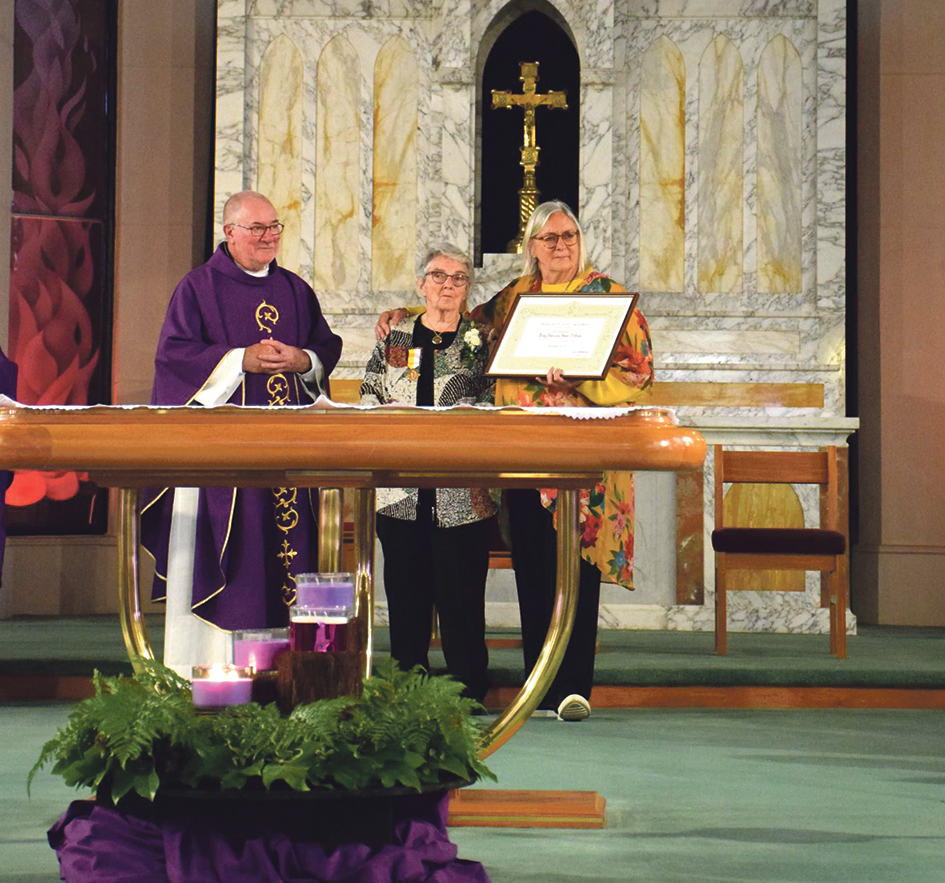 Merilyn Savimaki
Mons Brian Walsh blessed Anne O'Grady and presented her with a Papal Medal from the Vatican, during 9.30am Sunday Mass, 29 November last year, in front of a large congregation at the Cathedral of The Holy Spirit.
This was an honourable reward for a special person. Anne has spent much of her life caring for others, including 22 years of service to the Society of St Vincent De Paul as a volunteer and managing the Palmerston North Vinnies shop.
While residing in Taranaki during the tough times of World War Two, before moving to Palmerston North, Anne supported her widowed mother and four siblings. After the war as the family grew older she continued caring.
Anne is by nature is humble and caring person. After recently moving to a Palmerston North retirement village she is again giving voluntary care for those less fortunate.
Anne has lived her Catholic Faith for 87 years and truly deserves the recognition of this Papal Medal. Those who know Anne are deeply moved by her always putting other people first while she remains her humble self.
Merilyn Savimaki is a volunteer and member of the Society St Vincent de Paul, Palmerston North.