WelCom October 2020
The next time you visit Mission Estate in Greenmeadows, or savour a glass of Mission sauvignon blanc from your local supermarket, take a moment to ponder the rich church history that lies behind New Zealand's oldest winery.
---
Mike Fitzsimons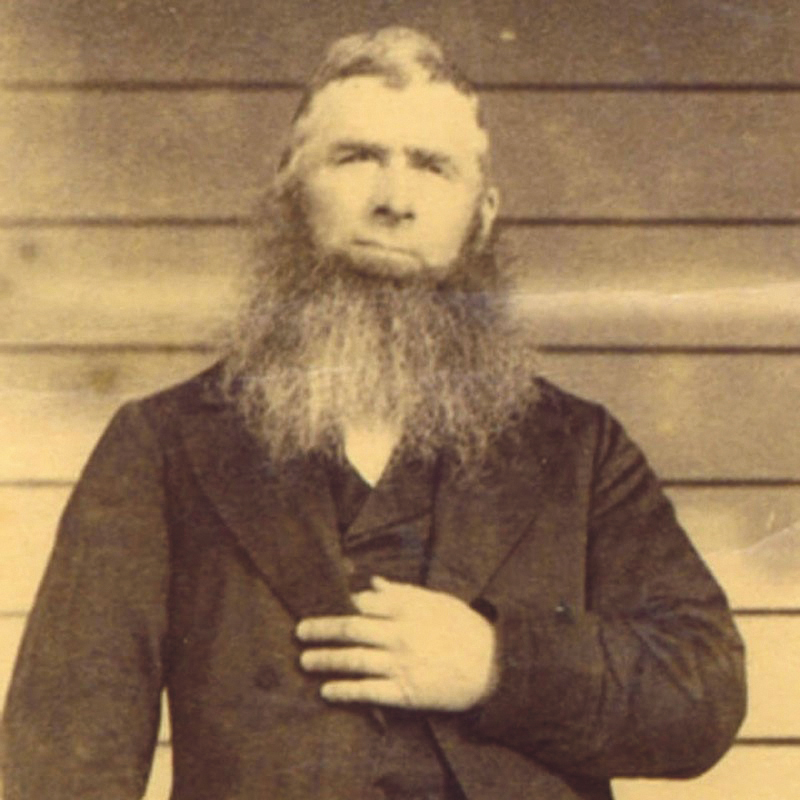 Marist missionaries from France were the first Catholic missionaries in New Zealand, arriving in the Hokianga in 1838, just two years after the Society was founded. In 1851 a group of Marists came to Hawke's Bay and established a mission to Māori in Pakowhai where they ran a balanced farm property with fruit trees, cattle and a vineyard. When war broke out between rival Māori tribes, the 'Mission' was re-established in Meeanee, Taradale. It was here the pioneering missionaries were joined by Suzanne Aubert, who worked among local Māori and walked great distances to care for the sick. Suzanne Aubert, who was French like the Marists, went on to found New Zealand's only indigenous religious order, the Daughters of Compassion.
Vines were planted in Meeanee to make both sacramental and table wine and in 1870 Brother Cyprian Huchet, the son of a vigneron from the Loire, was Cellar Master and oversaw New Zealand's first recorded commercial sale of wine.
Brother Cyprian was one of New Zealand's first qualified winemakers, says current Mission winemaker Paul Mooney. Mission's icon 'Huchet' wines are named after him.
'Brother Huchet introduced a press house, a grape-crusher, achieved New Zealand's first international medal at the Paris Wine Awards in 1889 and was also responsible for the commercial sale of wine at the Mission in the late 1800s,' says Paul.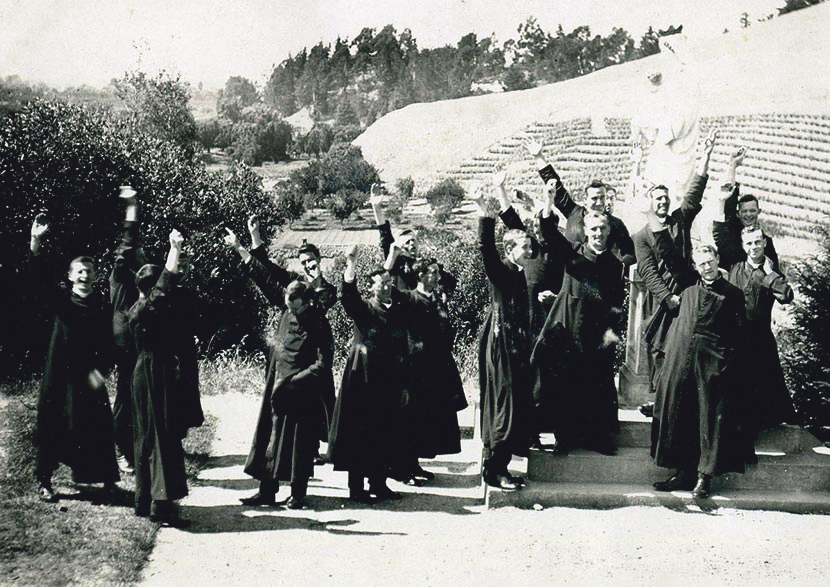 Over the years the Mission site at Meeanee became vulnerable to flooding and in 1911 the seminary was moved to higher ground at Greenmeadows. From 1911 to 1992 the Mission trained a steady stream of Marist priests and brothers who served the Church in New Zealand and the Pacific Islands. At its peak a community of more than 100 priests, brothers and seminarians lived and worked at Greenmeadows.
French influence
Throughout this time Mission vineyards continued to support the seminary enterprise, never losing sight of its French heritage. The brothers travelled back to France to learn French viticulture and wine-making skills. Current winemaker Paul Mooney was trained by the brothers who had trained in Bordeaux, strongly influencing Mission Estate's wine style today.
Mission Estate was the first New Zealand winery to use the traditional French techniques of whole-bunch pressing and barrel-fermented chardonnay in the 1980s and was also the first winery to make sparkling wine using the Methode Traditionelle technique – learned directly from France. Brother John Cuttance began experimenting on a bottle-fermented sparkling wine in 1961, called Fontanella, which was released two years later.
In 1880, a new two-storied house was built. It was known as La Grande Maison or the 'big house'.

40 years as winemaker
Last year winemaker Paul Mooney notched up 40 years in the job, almost a quarter of Mission winery's entire history. His tenure has seen a huge development in the Mission wine-making enterprise. The seminary buildings have been transformed into a modern restaurant and cellar-door complex, premium vineyards have been purchased in Hawke's Bay and Marlborough and the winery has been rebuilt to become one of New Zealand's most energy-efficient winemaking businesses. Industry awards are won regularly, attesting to the quality of the wines as among New Zealand's best.
Sustainability plays a strong role in the Mission enterprise, says Paul Mooney.
'Mission Estate has been committed to the industry standards of sustainability for over 20 years. We were 100 per cent Sustainable Winegrowing NZ certified since the programme's inception in 1995 and ISO 14001 certified since 1998.
'With a heightened awareness and desire from consumers for environmentally responsible practices, sustainability and even organics, there will be a strengthening of environmental practices already employed. We are committed to that.'
Paul is very enthusiastic about new world wines but says it's still very early days for the New Zealand industry compared to old world wine regions.
'Overall we've come a long way in winemaking and viticulture in a very short time. In the last 10–15 years we've made significant progress, our wines are getting better and vineyards older, and our winemakers and viticulturalists more experienced.'
After 40 years Paul still loves coming to work every day. He says it's the challenges and variety of the work he does that keeps him motivated and inspired.
'The grapes that grow here in Hawke's Bay just get better and better with age. The older vines grow better grapes, which make the best wine and some of the vines here are 20+ years old,' says Paul.
Though the Marist priests and brothers are no longer directly involved in the running of Mission estate, the Mission is still owned by the Society of Mary. Returns from the winery are used to support the Society's works of charity, social justice and pastoral care in New Zealand.
Mission winemaker Paul Mooney, 40 years in the job