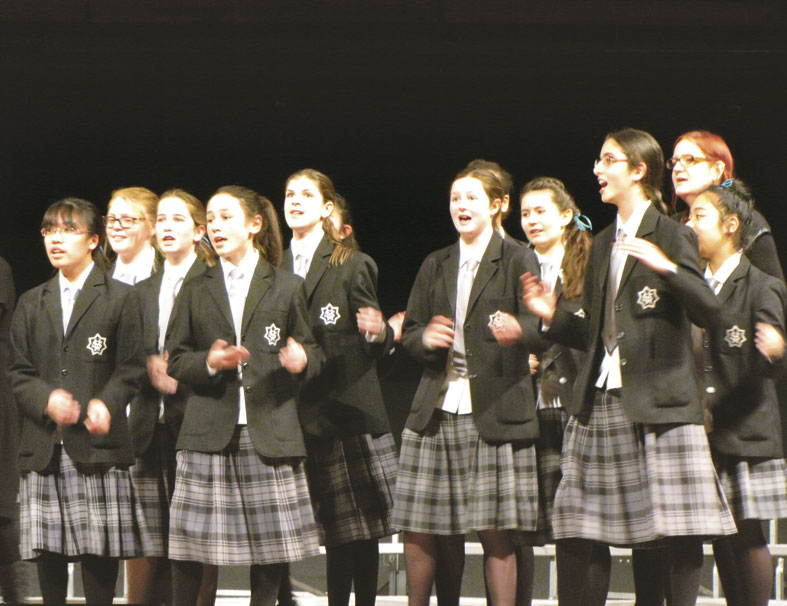 July 2014
Schools
Mary Horner
There's nothing like performing in the Michael Fowler Centre in front of hundreds of people! Both the Schola and Prima choirs did St Mary's College proud at the regional Big Sing event on 4–5 June.
Their performances were of a high quality and reflected the huge amount of work that had gone into preparation.
Schola is our auditioned choir, and was initiated by Sr Winefride – the choir helped celebrate Sr Winefride's 100th birthday earlier this year.
The choir was awarded first prize in the Popular Song category with Boy from New York City. The evening Gala Concert was an opportunity to see the variety of school choirs from the three-day sessions perform – 42 choirs took part.
Thanks to Schola director Mark Bobb and Prima accompanist Jennifer Scarlet, and to senior music students who were relied upon in their awesome support of the choirs, namely Sinead Keane, Olivia Stephens and Erin Murphy.