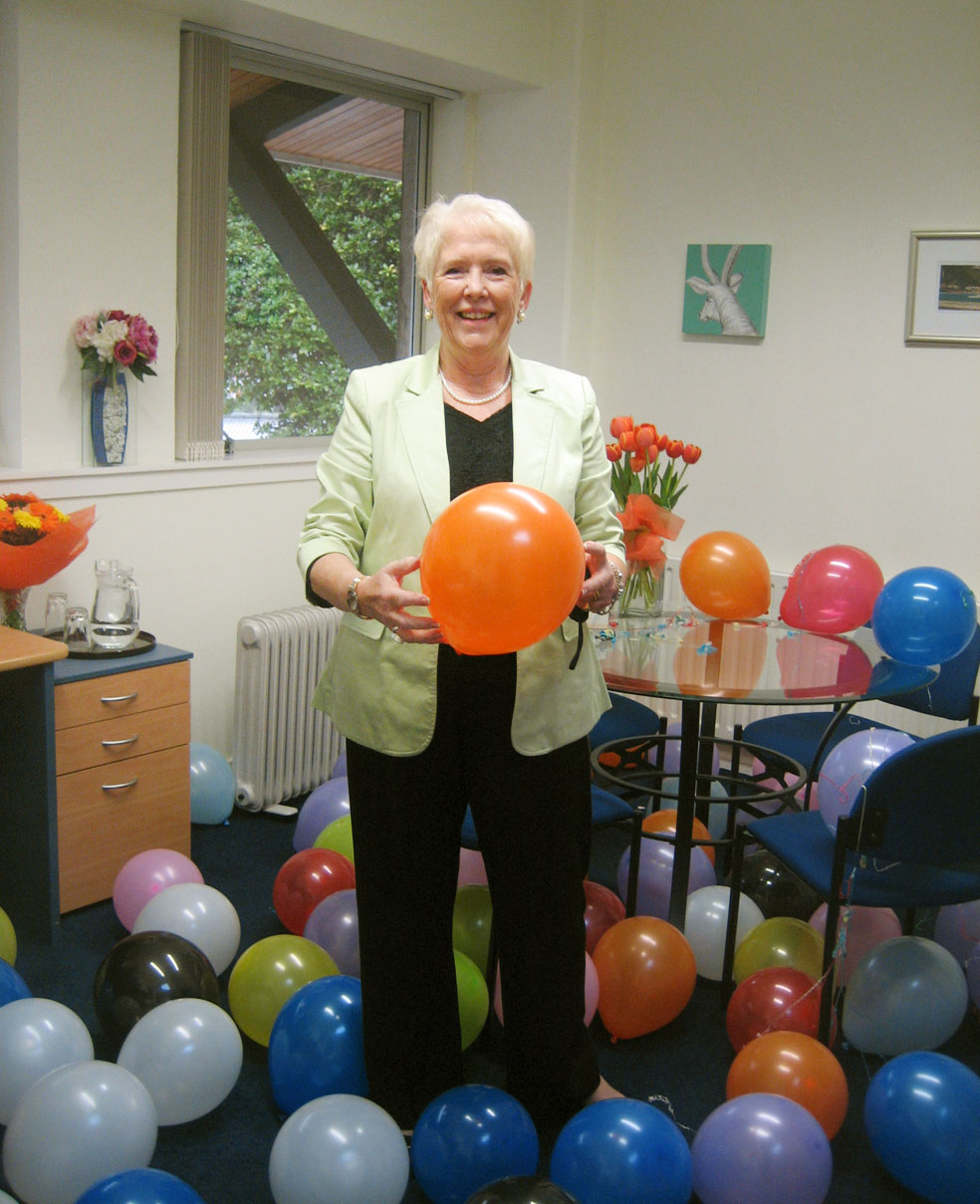 Schools
Cecily McNeill
Bullying by texting and social media has overtaken drugs as the biggest challenge for schools in today's world, says retiring St Mary's College principal Mary Cook.
She has faced many challenges in her 18 years, not least as the first lay principal. These included one of the students being murdered just after Mrs Cook took over the reins from Sr Mary de Porres in 1995, and a suicide four years ago. Team work – staff, parents and students – helped them through these challenges. But she says text bullying is huge and she welcomes government moves to outlaw the abuse of someone by name in print or by texting. 'That will have more clout than anything.
'When I first came into the school, girls were always falling out with each other. They'd pass nasty notes and you'd pick the notes up and deal with it.
'It doesn't finish now. It goes on into the night. It goes on out of school but comes into the school. That is really difficult to get to the bottom of.'
The school tells the students not to respond but often they don't take such advice seriously and it continues. 'We've told them to go to the police and we've told the parents the same thing.'
Even when they are impressed with the message of an Australian presenter who works with police on how to deal with issues involving texting and social media and they vow not to do it again, they still continue.
She says text bullying can arise because girls like to own their friendships. 'If they feel their friend is moving away from them, they want to control her and they seem to do this by spreading gossip.'
With cellphones and social media, 'It gets around everywhere and it is so dangerous.'
Technology enhances education
The advance of technology has been good for education with the research tools available now to access a good deal of information.
Today's students live in a world of constant access and change. 'I don't know that we learn more. We certainly access more, but learning to process it is the key.'
The central concepts of the New Zealand curriculum are about being able to research, to self-manage and to have a strong sense of values.
She thinks having a lay principal at St Mary's was 'a bit of a shock for Wellington'. She would go to functions with her husband and have her daughter care for her baby in her office which staff found novel.
To keep the school focused on the Mercy charism, Mrs Cook started an archive which helped to capture the school's rich tradition.
She also instituted a dean system whereby a dean, usually a teacher, is assigned to each Year 9 student to guide them through all five years at the college.
In 1995, Mrs Cook was not prepared for the range of sport at St Mary's which 'blew me away'.
The school topped the league in netball and basketball at the time. There were numerous netball teams, two hockey teams, soccer, cricket, badminton – at least 10 sports. Nowadays there is a sports coordinator to deal with the issues.
A highlight has been seeing the girls grow from being timid Year 9 students to have the confidence of leadership opportunities available to them in Year 13. She loves seeing them come back to visit after they have left, exuding the confidence of knowing their place in the world.
Advice to new principal Catherine Ryan, 'Watch and listen. Don't move too quickly.
'At the same time don't let the school stagnate. You have to change. You have to be thick-skinned and you have to be all things to all people and to stand by your decisions.'