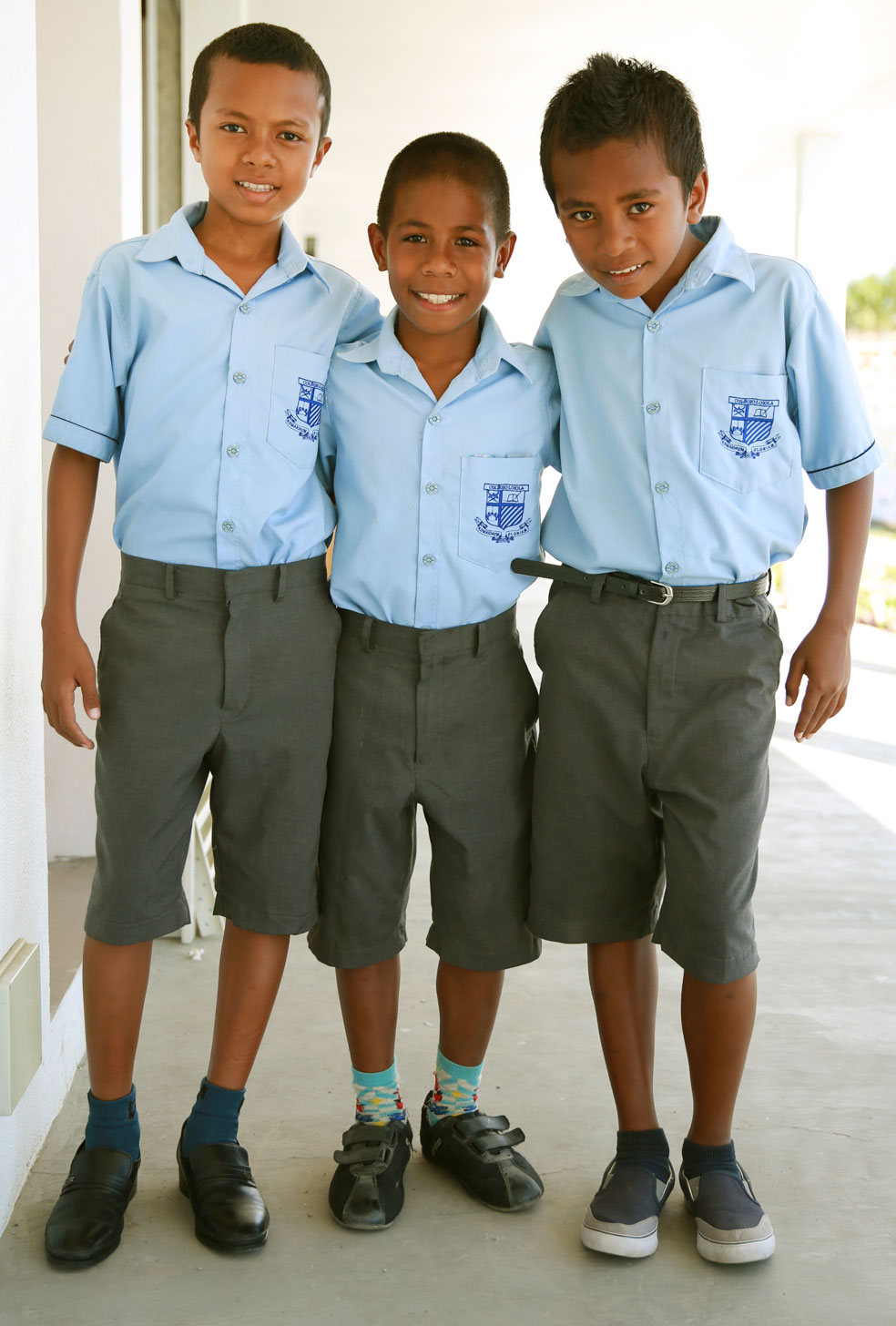 International
November 2013
Catherine Marshall
Isaías Caldas knows the value of a good education. The Jesuit scholastic grew up in Timor Leste and was one of a privileged few who attended St Joseph's College, a Jesuit-run senior high school.
But most of his peers had no such luck – their country's education system had been rendered broken and ineffective by decades of Indonesian occupation and centuries of Portuguese colonisation; their parents were eking out a living in a country on the cusp of independence – surviving from one day to the next took precedence over planning for their children's future.
Isaías' own education opened doors that would otherwise have remained firmly shut. Having discerned a vocation and made the decision to join the Jesuits, he travelled first to Singapore and then to the Philippines, where he attended university. With a deep love of education and the myriad opportunities that it can afford even the poorest of people, he returned, fittingly, to his homeland to teach at a new school built by the Jesuits in Kasait, just outside Dili.
'Personally, I'm very excited about this new project because we have been longing for a good education, we have been deprived of the right to have good education since Portuguese time and since Indonesian time,' he says.
'To have access to good education is a right. We are happy that the Jesuits are starting this school. The kids are very excited and their parents are very excited. When they look at our handbook and code of discipline some of the parents say, this is what we've been looking for.'
The Colégio Santo Inácio de Loiola opened its doors to 86 Year 7 students in January this year. It will grow exponentially over the next five years until it comprises a full high school complement, from Year 7 to Year 12, of around 540. As the student cohort mushrooms, so too will the school campus – even as the current Year 7s undertake their lessons in bright new classrooms, builders are hammering away nearby to finish work on the rest of the school in time for the 2014 intake and beyond. Once the school is completed, they will start building a teachers' training college on the same campus.
Already this new school is bearing fruit – often in unexpected ways.
'Some parents have said, "Since my kid came here it has changed my whole life – I have to wake up early and drop him off [at the bus stop], I have to fetch him". It's changing the family,' explains principal Fr Plínio Martins.
'One boy I told to make sure the kids were behaving in the truck [during the drive from Dili to the school each morning]. He woke up at five o'clock in the morning and told his mother, "I have to get there early because Fr Plínio gave me responsibility". But the parents told me he's actually the youngest sibling, and was very lazy before! It's changing his life. So the parents see it, they say, "At least we see the change in our kids, that's the most important thing".'
But for many parents the establishment of the school has forced them to change as well. Fr Plínio and his team see their involvement as central to the success of the students, and so have encouraged parental collaboration – ensuring that their children do their homework, arrive at school on time, make the most of the opportunities they have been given. When parents expressed concern about how their children would travel to and from Dili to the school each day, Fr Plínio insisted they find their own solution to the problem; the school is able to provide heavily subsidised, high-quality education, but it doesn't have the funds or infrastructure for transport.
'We have good cooperation from the parents,' says Fr Plínio. 'They gathered together to hire a big truck, and that truck takes the children to and from school every day. The mentality of the Timorese is this: they send their kids to a Catholic school and they think it is the responsibility of the priest to take care of their kids. I said, "No. It's your responsibility, and we will help you".'
In this way Fr Plínio and his dedicated team are making small but invaluable inroads into a collapsed system, building it up piece by tiny piece from the inside out.
'I hope to change the perspective of the parents about education and their contribution to their children's education – to change their life,' he says.
'I also hope we can form teachers who can really love this place and love to contribute and give themselves to this country, to improve the quality of education in East Timor. To bring people with capacity, qualified people, to become teachers, public servants, good leaders – that's what my dream is.'
This article is reprinted from Jesuit Mission News September-October 2013.