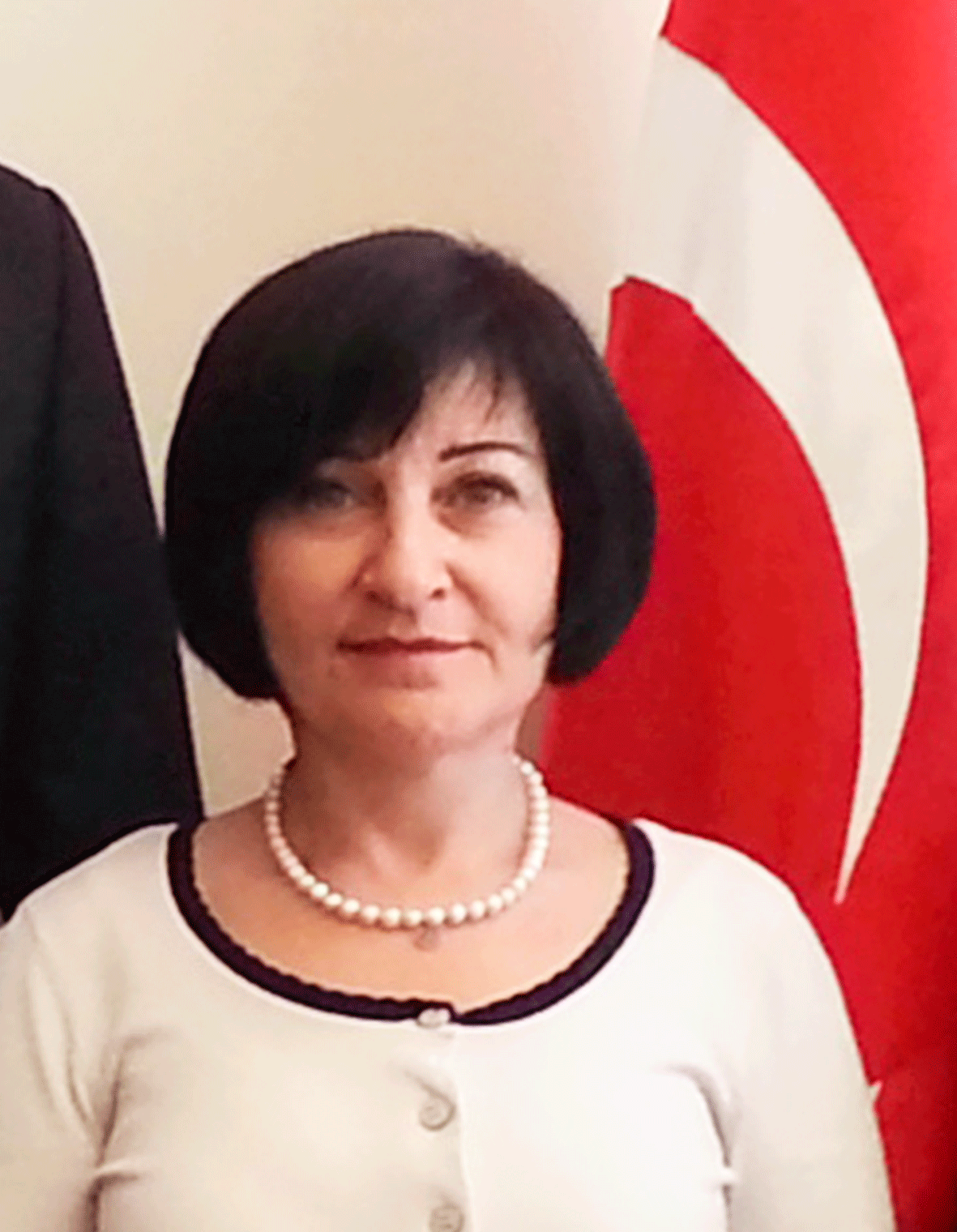 June 2015
World
The United Nations World Refugee Day is observed annually on 20 June. It honours the spirit and courage of millions of refugees worldwide and recognises their contribution to their new communities.
Since the outbreak of conflict and civil war in Syria in 2011, millions of Syrians have been displaced, many crossing the border to Turkey where an 'open door' policy for the refugees has been operating. Thousands live in government-run camps and many thousands more live in communities along the border.
Annette Scullion spoke to Turkey's Ambassador to New Zealand, Mrs Damla Yesim Say, about her country's now four-year humanitarian response to this crisis and offer of temporary protection to the refugees within its borders.
Ambassador Mrs Damla Yesim Say
Our 'open-door' policy for Syrians continues without any discrimination of religion or ethnic origin. The attitude of Turkish society to migrants, refugees, asylum seekers and people under temporary protection has always been one of tolerance, sympathy and solidarity.
The total number of Syrians living in Turkey has now reached over 1.7 million. More than 250,000 are accommodated in 25 temporary protection centres. They are provided with food, non-food items, health and education services as well as psychological assistance, vocational training and social activities. In addition to that, 1.5 million Syrians who live outside these centres are also under our protection regime and they benefit from free medical services.
As a reflection of our strong commitment to humanitarian values and principles, Turkey's Law on Foreigners and International Protection came into force in April 2014. Furthermore, in compliance with EU standards, Turkey has also established Directorate General for Migration Management in April 2014.
The temporary protection regulation for Syrians came into force on 22 October 2014. Temporary protection regulation provided the legal status to the Syrians in Turkey. This new legal framework will complement and reinforce our humanitarian response by allowing Syrians to enjoy additional rights such as employment and education.
We have spent close to six billion US dollars for Syrians in Turkey until now. However, the contribution we received from the international community (US$300 million) has been below all expectations. This is not sustainable – the financial burden on Turkey due to this humanitarian crisis is increasing every day.
The international community urgently needs to find innovative, long-term co-operative arrangements beyond traditional humanitarian approaches to enable forced migrants to use their talents and energy to sustain themselves and contribute to development in host countries.
In this respect, we are expecting the international community to act for solidarity and burden sharing. The UN's Regional Refugee and Resilience Plan (3RP) for the period 2015–2016, which emphasises resilience, will give us opportunity to alleviate the heavy burden on Syria's neighbouring countries especially in the fields of education, healthcare and livelihood. Education constitutes a vital part of 3RP and must be focused on creating more classrooms and education opportunities for these children.
In Turkey there are almost 550,000 school-age refugee children. Around 70,000 students receive education in 963 classrooms at the camps. Outside the camps there are almost 480,000 children who need education – among them only approximately 125,000 have been provided education.
Henceforth, we believe education is a foremost need for the children refugees within the scope of the reconstruction of Syria. In this respect, we expect technical support – school books, Arabic teachers, etc – and proper funding for the implementation of the UN 'No Lost Generation' strategy from the international community.
Indeed, as the crisis enters its fifth year, the generation of young Syrians is still in danger of being lost to a cycle of violence.
We consider that developing adequate education opportunities and long-term capacities could help their current situation, and when the crisis ends, returning refugees could be a resource to their country's reconstruction, recovery and stability.
Turkey will spare no effort in its commitment to strengthen international co-operation with a view to better managing protecting human lives and life conditions of Syrians, notably of Syrians at the age of education.