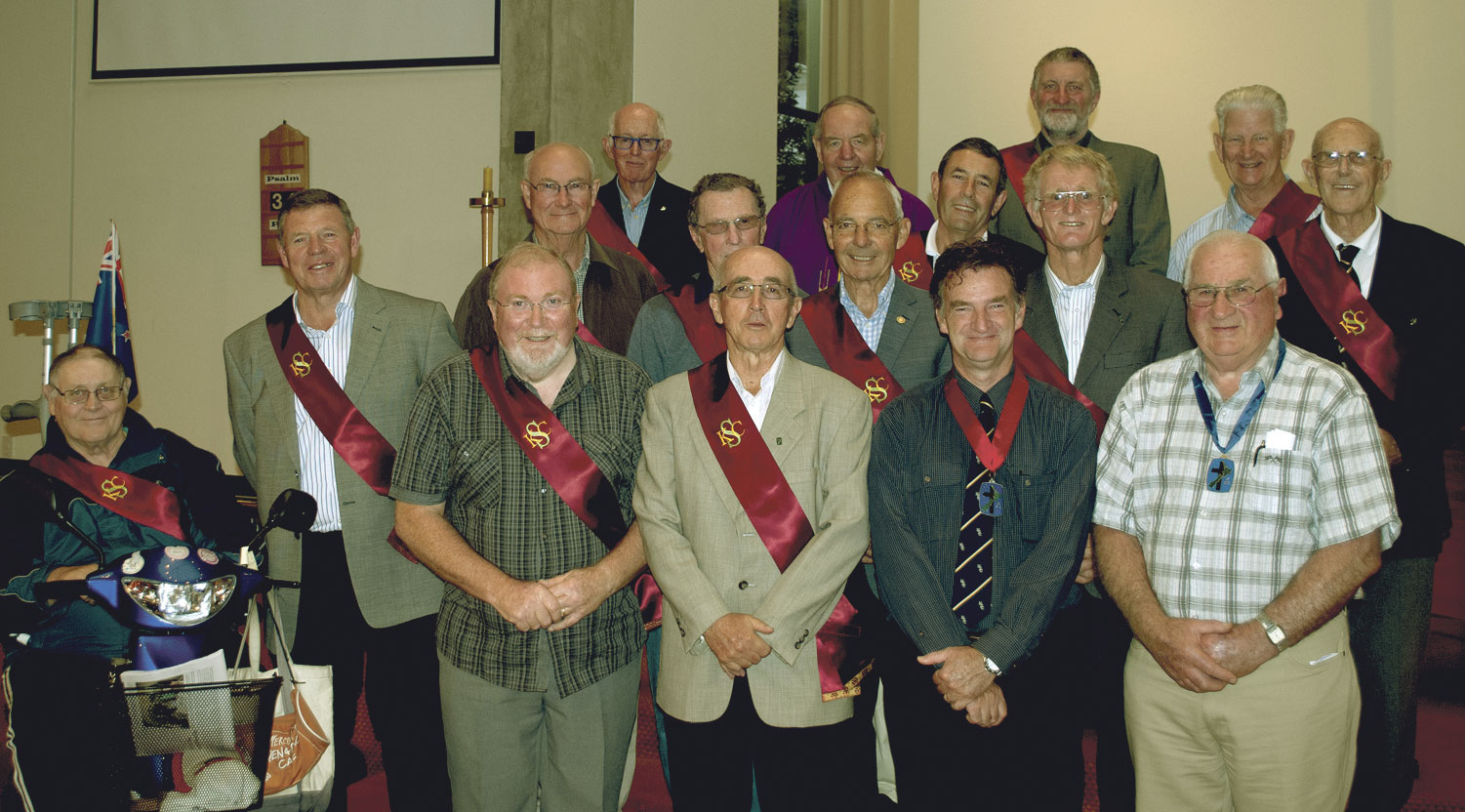 May 2014
Palmerston North

Tom Silverwood
On the 5 April, two new members were initiated into the Knights of the Southern Cross, Napier branch, at the Vigil Mass in St Patrick's Church, Napier.
The two new branch members are John Hayes and Graham Bailey. The Knights of the Southern Cross is an organisation of adult Catholic laymen which was introduced to New Zealand more than 50 years ago.
Although the activities of the Order have changed over the years to reflect changes both in the church and our society, its main purpose, which is to bring together men from all walks of life who share a desire to develop their own personal relationship with God, to serve the church and their country, and to assist others, remains intact.