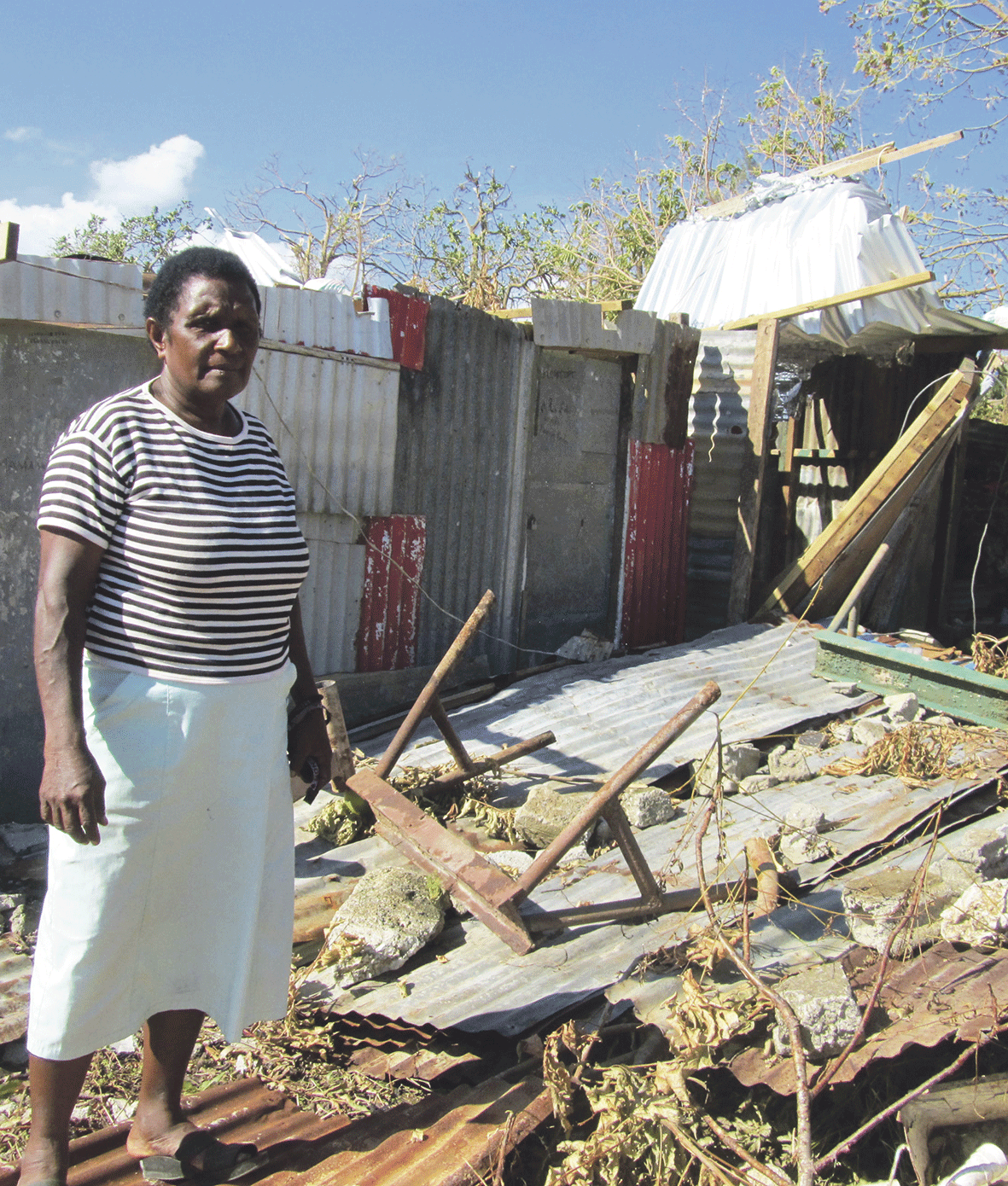 April 2015
News
Annette Scullion
The devastation of Tropical Cyclone Pam in early March is one of Vanuatu's worst-ever natural disasters, resulting in the loss of 16 lives and leaving thousands without clean water, adequate food or shelter. More than 65,000 people lost their homes, especially on Tanna and Erromango Islands where the cyclone passed closest to.
The storm's impacts were felt across other Pacific Island countries, notably Tuvalu, Kiribati, and Solomon Islands.
In Vanuatu, Catholic Bishop of Port Vila, John Bosco Baremes SM, has been leading the response through his Diocesan Disaster Committee comprising local Catholic parishioners and organisations, and Caritas.
From the very beginning, Bishop John Bosco identified the key needs as being shelter, food, clean water, and protection of the poor and vulnerable. 'So much has been blown away. People will need something to shelter in while they rebuild, an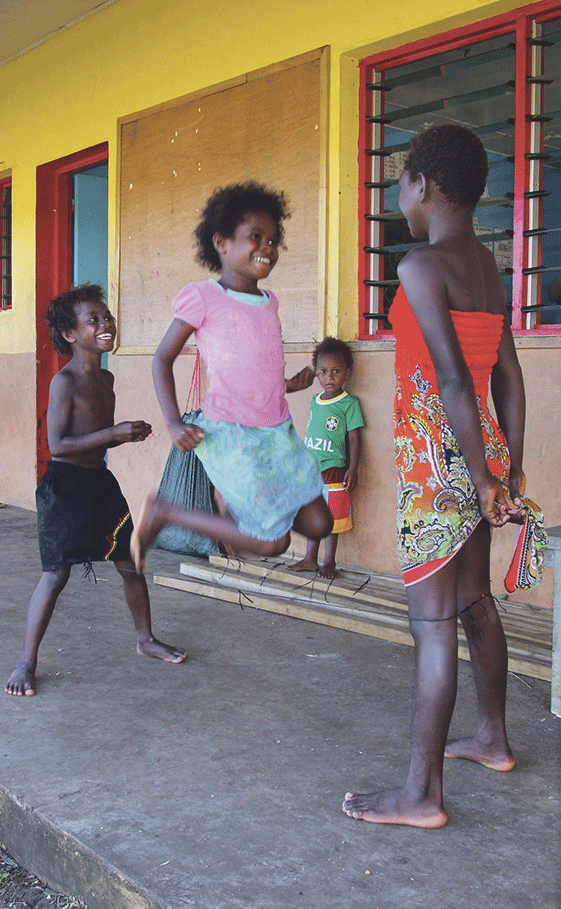 d we need to make sure we can get supplies to those who need it most.
'Many gardens have been destroyed and it will be a while before people can rely on them again for food. But luckily things grow very quickly here, and some shops have opened again in Port Vila,' he said.
Caritas' Mark Mitchell from New Zealand and Stephanie Lalor from Australia have been working alongside the Disaster Committee to co-ordinate the running of evacuation centres and liaising with other lead aid agencies and the government. They have been planning to distribute 2000 tarpaulins for temporary shelters in Efate.
Response management has been going well and communication to the outer island is slowly being brought back, says Mark. 'Before I arrived in Vanuatu people said, "We're going to clean this up, remove the fallen trees and debris, and repair what we can – but we don't have the tools." So I organised to take two chainsaws on the NZ Air Force plane to Port Vila. With the chainsaws the Committee has been able to clear debris to get repairs underway. And that positive approach means communities in Vanuatu will recover.'