WelCom December 2016:
Diocesan News
At St Francis Xavier Church Marton, on Sunday 9 October, members of the parish's Samoan community celebrated White Sunday Mass and songs all in Samoan, and a family christening their child. Altar flowers were white and those present dressed in Pacific Island traditional white. Fr Peteto Maunga from Wellington Mass celebrated Mass and Faio Leru conducted the singing.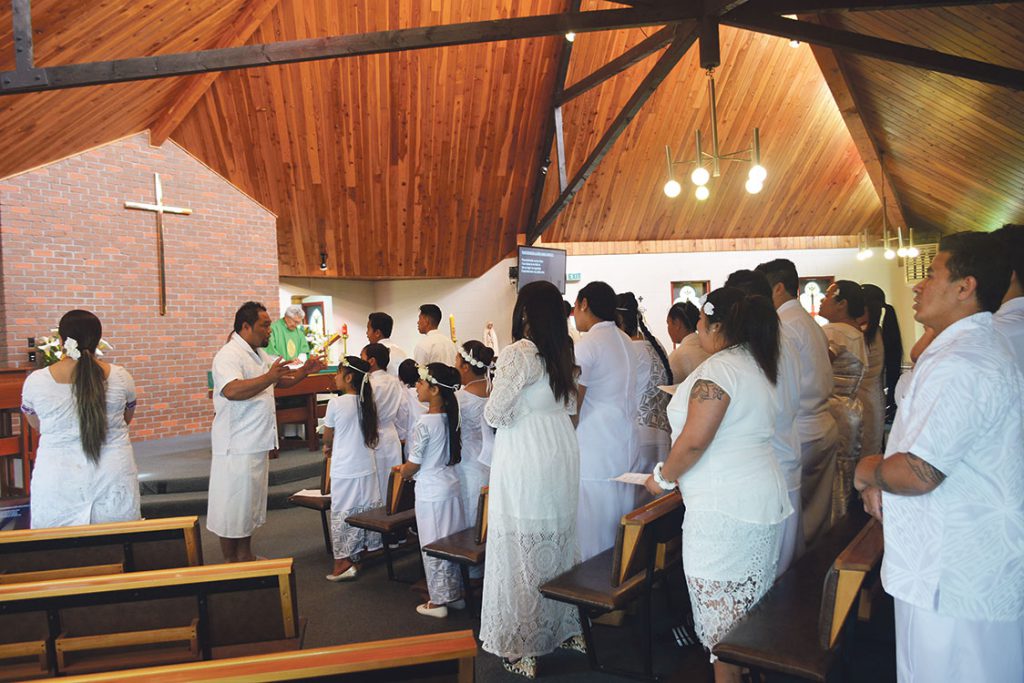 ---
Lotu Tamaiti Ekalesia Katoliko Samo i Napier. Every year Samoans celebrate Lotu Tamaiti ‒ Children's White Sunday ‒ as a significant Sunday in the lives of all Samoan children in the coming together of their customs and Catholic faith, and their growing Christian values. Samoa's Catholics in Hawke's Bay were delighted to honour their young people on 2 October and celebrate with families and the community.