WelCom October 2019:
Piki Boyles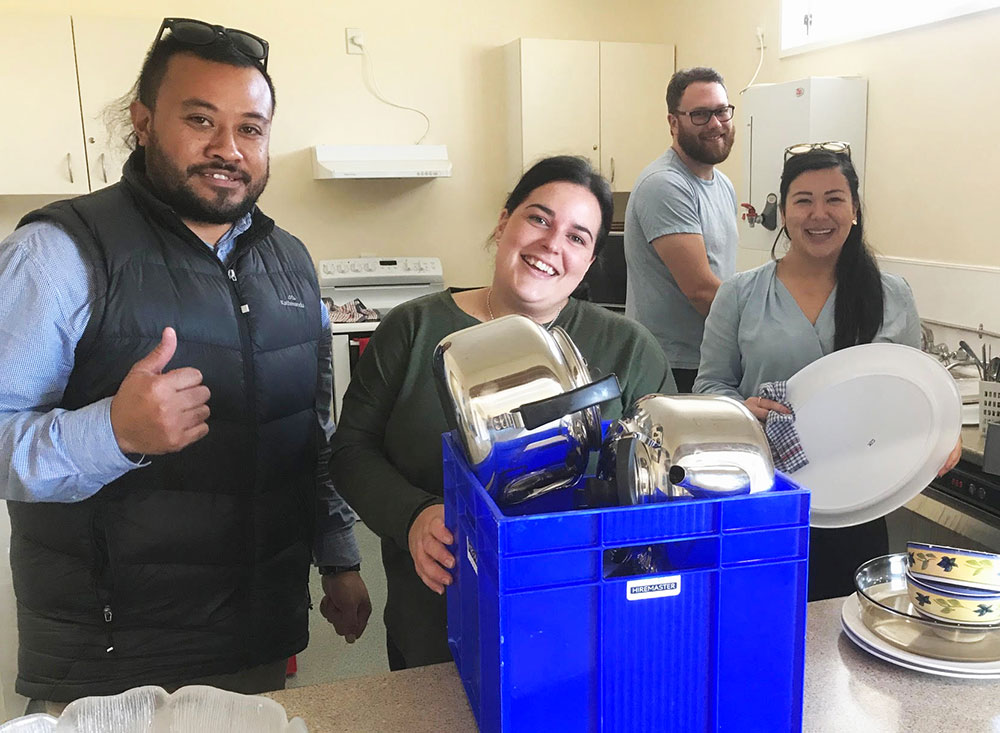 Wellington's St Francis of Assisi Ohariu Parish Youth ministry team, formed by Challenge 2000 staff, is involved in several parish and community activities that support children and young people of the Northern suburbs.
Through their involvement our team of eight leaders has been learning how to apply their faith in their various ministries. Several students from local and Catholic colleges have been training as Eucharistic ministers and others have attended a six-week spirituality programme. On the second Sunday of every month, the team organises a 9am children's Mass at St Benedict's, Khandallah, and on third Sundays a 10.30am Youth Mass, at SS Peter and Paul Church, Johnsonville. Everyone is welcome. The team helps at St Brigid's in Johnsonville with a Pasifika performing group, mentoring and supporting students with activities, and taking part in Tuesday liturgies. They also work out how to translate the gospel for young people in a creative and simple way, and sometimes help out with the liturgy at St Benedict's School using themes that connect children to the wider world.
We have had a pizza night, attended rugby games, supported local colleges, helped with section clearing and funerals, church cleaning and general parish work. We are learning all the time.
In September we went on a road trip to take part in the Seeking Holiness in a Secular Society conference in Dunedin. We explored the Church's mission in serving and seeking holiness in our own lives and connected with others from different parishes. We also led a workshop about how we have organised Masses around the gospel, ANZAC and a liturgy for younger people.
Contact us [Piki Boyles and Sio Pelasio Iaseto-Filo] on (04) 477-6827 if you'd like to know more.