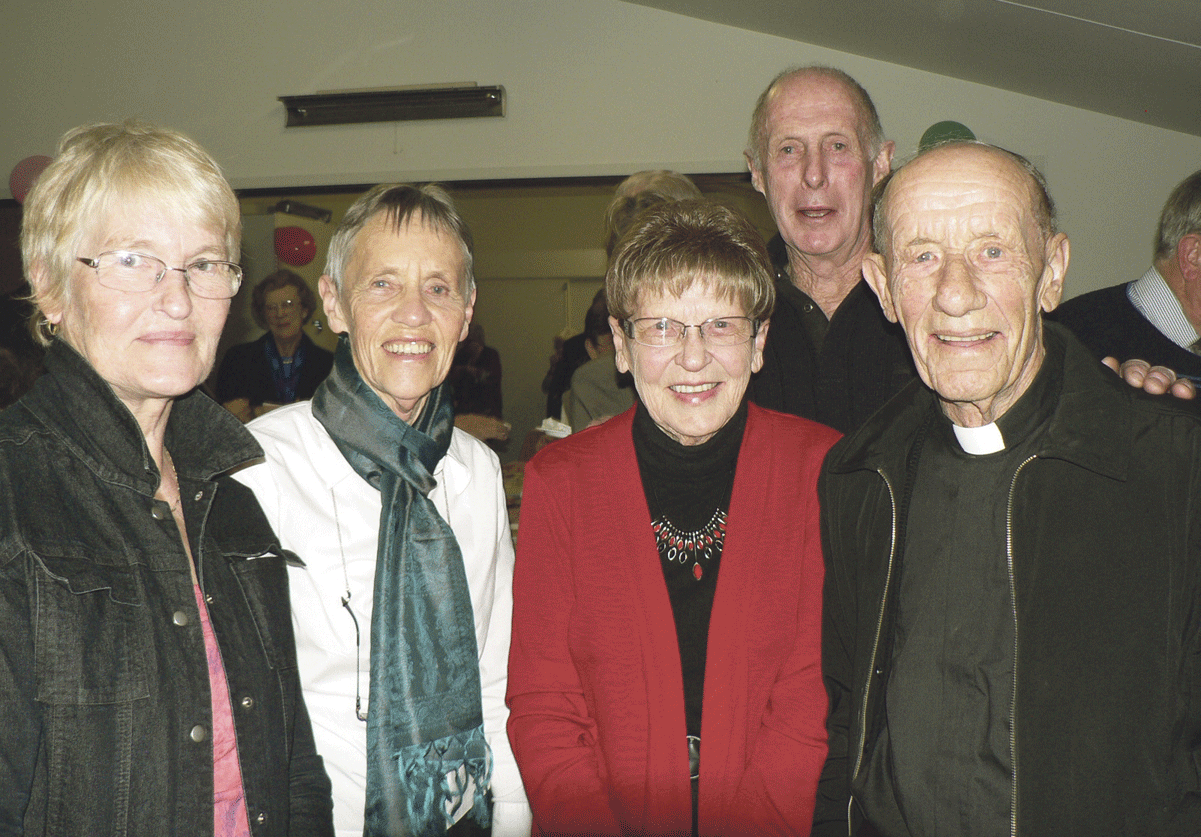 News
Diane Renwick
September 2013
On 10 August 2013 a large crowd from Stoke, Nelson, Motueka, Takaka and Westport gathered to celebrate the 60th anniversary of Fr Lou Leuthard's ordination.
Fr Lou concelebrated the 5pm Mass at St Francis of Assisi Stoke with Mgr John Broadbent and Fr Frank Whitaker. A pot-luck dinner and celebration cake followed with great warmth and love expressed for Fr Lou in several speeches.
Fr Lou Leuthard was ordained with Fr Kevin King in Hawera on 21 July 1953. He celebrated his first Sunday Mass the next day in Eltham where he was born and raised in a farming family.
He spent his first seven years of priesthood in Hawera, then moved to St Patrick's Cathedral Palmerston North, Kaikoura, Reefton, Titahi Bay, Seddon, Johnsonville and Brooklyn.
An ankle broken while pruning a macrocarpa tree in Johnsonville and a heart attack some years later failed to slow him.
He busied himself again with a stint at Sacred Heart basilica (now cathedral) in Wellington City and then in South Island parishes including Takaka (17 years in total), Nelson, Westport and Stoke. Catholics and non-Catholics alike experienced his compassion and care and many have their own stories of Fr Lou visiting them and their families when they most needed a priest and friend.
His ongoing encouragement for adult religious formation, a simplicity of life and an unshakeable dependability in his long and rich vocation are hugely appreciated by those who know him.
A couple of years ago, Fr Lou retired and St Francis of Assisi Parish in Stoke was delighted when he decided to settle here.