WelCom September 2019:
Lisa Beech and Chris Duthie-Jung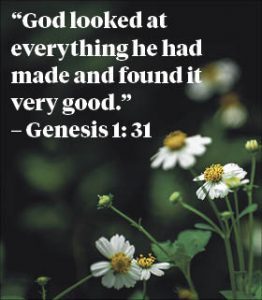 A hand raised in condemnation, or a compassionate hand reaching out to assist? How will today and tomorrow's pregnant women perceive our Catholic contribution to the debate around abortion legislative change? Will it make them more or less likely to approach us for help?
Catholic teaching is clear that abortion puts an end to a life, but public political argument is not the only contribution we make. We have an equally strong tradition of offering compassionate and loving support to people in need.
Many women faced with an unexpected pregnancy fear poverty, judgement and lack of support. Support services report already, within days of the introduction of legislation into Parliament, a hardening of attitudes towards parents in poverty who chose life for their children rather than abortion.
There are a number of groups within the Archdiocese of Wellington who provide real, practical, loving support to vulnerable families. They give practical witness to the 'revolution of tenderness' to which Pope Francis calls us.
Some examples include:
Greenstone Doors in Lower Hutt offering a safe place to talk, including counselling, free pregnancy tests, and baby packs. Founder and counsellor Wendy Hill says, 'when people experience non-judgmental hospitality, confidentiality and service, with people who are just there to listen, it can be enough to change lives.' Phone: (04) 566-5037.
Wellington Catholic Social Services offering low-cost counselling and free social work support for people in a wide range of situations, including new parents and families facing difficulties. 'We're here for families in difficulty and people facing hard life decisions. People need to know support will be there for them throughout the hard times,' says CSS acting-Director Lesley Hooper. Phone (04) 385-8642.
St Vincent de Paul pregnancy assistance offering practical support in the form of baby clothes, maternity clothes, bedding, nappies and the loan of bassinets. Phone (04) 389-7122.
Hutt Valley Benefit Education Service Trust (BEST) supporting low-income families to receive the help available to them through Work and Income New Zealand. 'Many parents raising children alone find it very difficult to get what they need to live in dignity through our social welfare system,' says BEST manager Teresa Homan. 'Many people don't understand how little beneficiaries are expected to live on. We want to ensure mothers raising children alone don't have to fear living in poverty.' Phone (04) 529-8108.
Rachel's Vineyard offering retreats and accompaniment for women who have experienced grief and trauma following an abortion. 'Many people struggle in silence, thinking they are the only ones,' says coordinator Suzanne O'Rourke. (www.rachelsvineyard.org.nz)
The abortion debate stirs strong emotions and passions. While we have a democratic right to express our opinions, let's be aware politicians are not our only audience. When 'the dust settles' after the political debate, will vulnerable and desperate women see the Catholic Church as a place that will offer judgement and condemnation, or compassion and mercy?
Chris Duthie-Jung, Family and Young Church Ministries,
Lisa Beech, Ecology, Justice and Peace Advisor, Archdiocese of Wellington.
In the Palmerston North Diocese organisations that offer practical support and generic counselling services include the Society of St Vincent de Paul (06) 357-6779 and ecumenical groups such as Napier Family Centre (www.napierfamilycentre.org.nz).