WelCom August 2023
Two further titles given to Our Lady in the 16th century Litany of Loreto are presented by Fr James Lyons in this WelCom special feature series: Mary acclaimed as Singular Vessel of Devotion and Mystical Rose.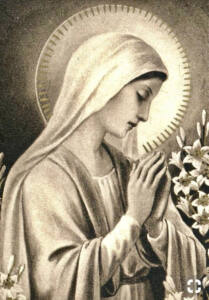 Singular vessel of devotion
You can devote yourself to all manner of things, from letter writing to gardening; you can devote your life to caring for an elderly parent, a disabled child, or to a cause you firmly believe in. There is no end or limit to what or who can motivate your devotion.
Devotion implies a fully faithful and total dedication.
Mary of Nazareth is, for the followers of Jesus, her Son, a shining example of devotion. The title, Singular Vessel of Devotion, celebrates her extraordinarily unique relationship with the Trinity – Father, Son and Holy Spirit. She is filled with a devout love of God and carries that love into the child developing in her womb.
'My soul magnifies the Lord,' Mary tells Elizabeth, in the prayer known as The Magnificat. Another translation has, 'My soul proclaims the greatness of the Lord. [Luke 1:46 – New Revised Standard Version and The Jerusalem Bible respectively.]
Understanding the depth of God's love for every person and for the whole of creation, explodes you into a new way of living – a life of faith, hope, love and joy: Mary's way.
Glorifying, proclaiming, magnifying… The vessel that is Mary enlarges and expands as her love and, consequently, her devotion grows. She carries the timeless presence of God in a way impossible for any other creature. She recognises this with humble gratefulness: 'The Lord has done great things for me. Holy is God's name.' [vs. 49]
While among us Mary is the most blessed, there is much we can imitate from her outstanding example. Poets, artists, theologians and novelists have shared their reflections on Mary's influence on the life of Jesus. From the little that Scripture relates, they point to facets in their relationship relevant for our own journey.
Writing in the 1960s, the Dominican theologian, Edward Schillebeeckx, tells us: 'Mary's function in the Incarnation was not completed when Jesus was born. It was a continuous task, involving the human formation of the young man… How this was accomplished is hidden from us… But his human qualities and character were formed and influenced by his mother's virtues.' [Mary, Mother of the Redemption, 1964, p.112]
We can best imitate Mary by following Jesus and growing, as he did, through the gift of her love.
In his book, The Mystery of the Incarnation, Cardinal Basil Hume recounts an explanation by an elderly woman of a text on her wall that read, 'Thou, God, seest me'. She said it didn't mean that God was always watching to see if you were doing wrong – 'They mean that God loves you so much that he cannot take his eyes off you.' [Darton Longman Todd, 1999, p.91]
This is surely a primary factor in Mary's devotion. She had grasped the truth that God couldn't take his eyes off her. She needed no other vessel than the one containing that truth and wants nothing less for us. Understanding the depth of God's love for every person and for the whole of creation, explodes you into a new way of living – a life of faith, hope, love and joy: Mary's way.
---
Singular Vessel
Singular vessel! A standout!
Unique among us!
Devoted and faithful
holding a treasure beyond price.
Mary, dearest Mother.
Vessel us as you did Jesus.
Hold us as your own.
Carry us home.
---
Mystical rose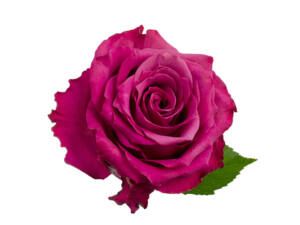 Roses have long been associated with romance and chivalry. They are the flower of choice for Valentine's Day. Rose gardens hold pride of place in any civic horticultural setting. The flower has adorned banners and battlements, shields and tunics across centuries.
The rose is also a symbol of mystery, of wonder and joy. It evokes the two-fold image of martyrdom and paradise.
Given this background, it is easy to see why Mary, the Mother of Jesus, might be compared to a rose, and a mystical one, her life awe-inspiring; tantalising close to us but hidden, wrapped in mystery.
Hers is a life of beauty, in the most profound meaning of that word. Her privileged motherhood is a gift to the whole world; the child of her womb the very Word of God. God speaks love to us through Jesus. Mary's gift of herself enables God's love to be spoken.
This is also a life of mystery. So much was unknown to Mary; much more is unknown to us. 'How can this come about?' [Luke 1:34]. That was Mary's immediate response to the angel's message. Other questions would follow as her life with Joseph and Jesus unfolded. She kept everything in her heart, pondering what it might all mean, overwhelmed but not overcome by the wonder of it all. [See Luke 2:19 and 51].
As Mystical Rose, Mary stands as one fascinated but untroubled by the mystery that embraced her life. Just as the rose flower brings a sense of excitement and anticipation when it's presented as a gift, such is the bearing of Mary in all the events and experiences that captured her heart in her relationship with Jesus. Her quiet dignity, as portrayed in the gospels, carried her through hesitation and doubt, aloneness, sorrow and loss.
Even her vigil at the foot of the cross was unfazed by the terror of the scene. By now, the mystery that enfolded the Rose, and to which she had given most faithful devotion, may well have released a sense that there was still much more to come.
Invoking Mary as Mystical Rose, we honour one especially chosen by God. Though much of her life is hidden in mystery, its beauty is evident through her strong yet gentle character, her faithfulness, compassion, and humble acceptance of God's will. The beauty of the rose inspires confidence and trust, despite its thorns, which not only provide protection for the plant, but ensure the flower will be approached carefully, in awe and wonder.
St John Henry Newman (1801–1890; Canonised 2019) honours Mary with this prayer.

Holy Mary, Mystical Rose,
you are the most beautiful flower created by God.
In venerating you,
we praise God for his holiness and beauty.