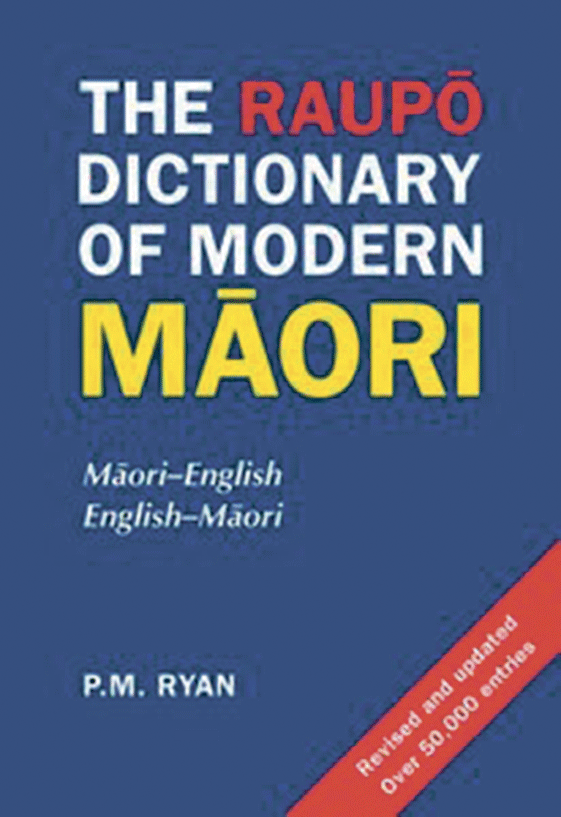 July 2015
Te Reo Maori
Ko te reo te taikura o te whakaao marama.
Language is the key to understanding.
Nikki Phillips
Māori Language Week takes place from 27 July – 2 August 2015. Te Reo Māori has been an official language of New Zealand since 1987. However, many of this country's essential publications are still only available in English, for example the Road Code. So while for some, te reo Māori is the first language spoken in their homes, their schools, their marae, it is still not possible to learn to drive in New Zealand without having to read and speak in English.
Kōrero Māori promotes te reo Māori to the nation, with a wide range of resources.
For Māori and non-Māori alike there are many places to learn te reo Māori with fluency and confidence. Space here doesn't allow me to include all the quality places of learning available, but here are some of the excellent courses offered.
Te Wananga o Raukawa, based in Ōtaki, has a fine reputation, which sees its students coming from many different areas to get into its sought-after courses. Te Wananga o Aotearoa is based in most main centres and in many smaller ones, and has an excellent ara reo (accelerated learning) programme.
Te Ataarangi is also available in many areas. This programme was co-founded by St Joseph's Māori College old girl Dame Kāterina Te Heikōkō Mataira DNZM and her friend noted Māori composer Te Kumeroa Ngoingoi Pèwhairangi.
There are many other quality tertiary providers such as Victoria University in Wellington and Massey University in Palmerston North, Eastern Institute of Technology in Hastings, and Western Institute of Technology at Taranaki.
Māori Television has three exceptional te reo Māori language shows in Tōku Reo, Kōrero Mai, and Ako catering to all levels. The programmes can be viewed online.
He kupu o te rā is also a useful website and an initiative of Kelly Keane-Tuala. Kelly is a Catholic at Te Ngākau Tapu based in Porirua and teaches te reo Māori at Victoria University in Wellington. You can sign up to receive by email a word a day in te reo Māori with its translation and use in an example sentence. There are many lists you can subscribe to that effectively mean you could learn several words a day. Perseverance pays off.
There are two first-rate online dictionaries – www.maoridictionary.co.nz which is the one I use most often and www.learningmedia.co.nz/ngata – and for advanced learners there is the Williams dictionary, though I would recommend buying a hard copy.
The go-to hard-copy dictionary I recommend for all Catholics is The Raupō Dictionary of Modern Māori by Pa Mikaere Ryan MHM. It is not online to read but can be purchased online at from Penguin's website. Mill Hill's Fr Mick Ryan, parish priest of Whānau Tapu in Auckland, is also member of the official translation team for the Catholic Church in New Zealand.
Pa Mick's dictionary includes many distinctly Catholic words, such as Hēhu Karaiti – Jesus Christ, and Āmene – the Catholic translation of Amen.
Nikki Phillips is Tūranga Māori Adviser for the Archdiocese of Wellington.