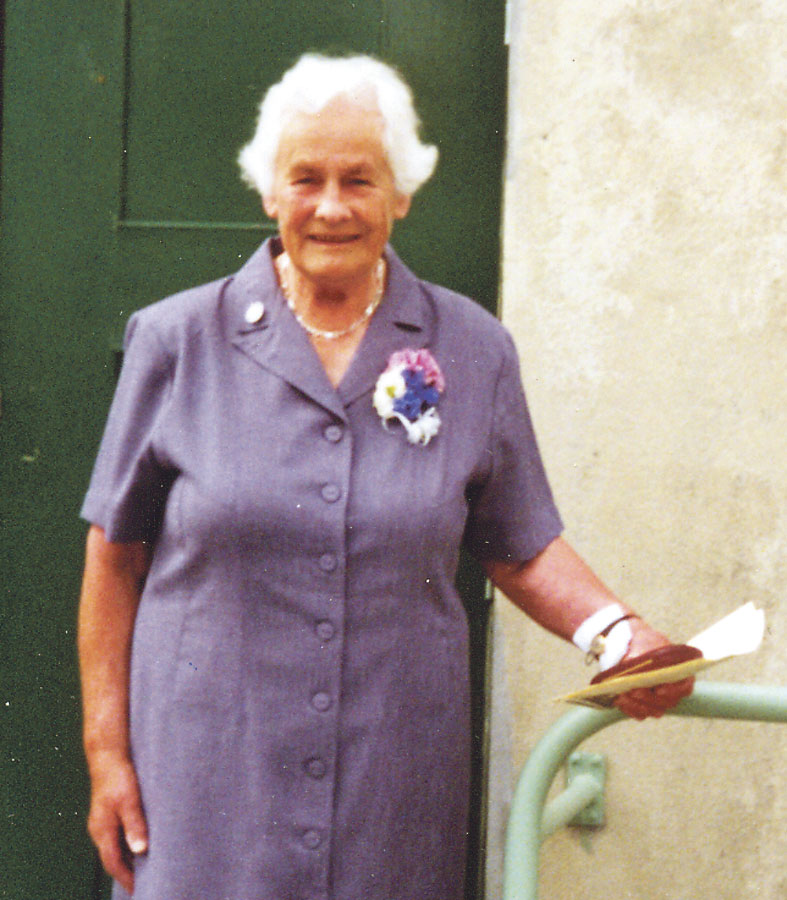 In memorium

February 2014
Eileen Brosnahan rsm
Ninety-three years of life, 75 as a Sister of Mercy, were celebrated in St Joseph's Convent Chapel Upper Hutt on 12 December 2013 when Sisters of Mercy, family and friends of Sister Joan Bridgman gathered for her thanksgiving liturgy.
Joan Mary Bridgman was born in Timaru in 1920 the daughter of Alice and Joseph Bridgman. After the family moved to Wellington, she attended St Catherine's Primary School Kilbirnie, then Mt Carmel Hataitai, before moving on to St Mary's College where she completed her primary and secondary education.
Upon leaving college, Joan worked part time in the State Advances Corporation before joining the Sisters of Mercy in Wellington in 1938 and took her first vows in 1941.
Known as Sister Mary Matthew, Joan taught for two years at St Joseph's primary school in Buckle Street, and then at St Mary's College while completing university studies. She was recognised as an excellent teacher, spending much time in detailed preparation of her lessons. She delighted in seeing her pupils improve and gain a sense of achievement. Joan became principal of St Mary's College in 1959 when many changes were occurring in education. She was not afraid to speak out to get what she thought was necessary for the students to advance their education.
From 1970 to 1971 Joan taught at St Joseph's High School Palmerston North. Then followed a second ministry as Co-ordinator of Secondary Religious Education for the then Archdiocese of Wellington. Joan brought to this ministry all her educational experience, her capacity for making valuable contacts with others and her vision of what could be in terms of curriculum reshaping. All the while, her outreach into the wider community was increasing so that subsequent moves into hospital, industrial and prison chaplaincies, pastoral care at Linton Army Camp and volunteer work with several other organisations seemed to flow easily in her life. Joan was a strong advocate for social justice and worked within the restorative justice network in the Wellington court house and in schools.
During her retirement at Upper Hutt Joan maintained a vibrant interest in life. She was a life-long learner and never considered herself past new learning. Her independent and adventurous spirit sustained her as physical infirmities became a challenge. Her motto 'Through him, with him and in him' express the essence of this valiant woman.