WelCom June/July 2022
Calls are being made by Canada's government leaders and Indigenous communities for Pope Francis to issue a formal apology for the Catholic Church's role in the residential school system when he visits the country in July.
Earlier this year the pope held private individual meetings in Rome with delegations from Canada's Assembly of First Nations (AFN), Métis National Council, and Inuit Tapiriit Kanatami communities, who were accompanied by members of the Canadian Conference of Catholic Bishops.
The meetings, which took place March 28–April 1, were attended by Elders, 'knowledge keepers', residential school survivors, and young people from across Canada.
At the end of the week's meetings, Pope Francis issued a highly anticipated apology for the 'deplorable conduct' of the Catholic Church related to its role in the Canadian residential school system.
Requests are already being made for Pope Francis to use his visit to Canada as an opportunity to comply with one of the Calls to Action of Canada's Truth and Reconciliation Commission, which asked that the pope make a formal apology for abuses committed by the Catholic Church at residential schools on Canadian soil.
Following the Vatican's announcement of the papal visit, Canadian Prime Minister Justin Trudeau said the pope was visiting 'to formally deliver the Roman Catholic Church's apology for its role in operating residential schools that caused lasting pain and suffering for Indigenous Peoples across the country.'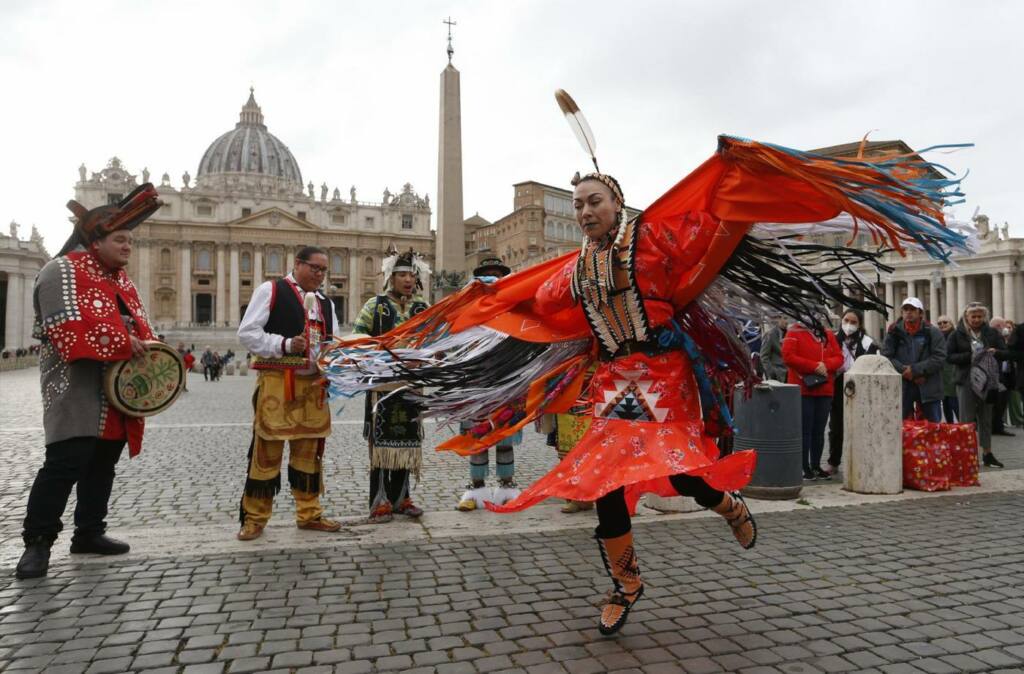 The Métis National Council said they welcomed the announcement of Pope Francis' visit, and reiterated 'the need for an apology to happen in Canada'.
The pope will visit the cities of Edmonton, Québec and Iqaluit between July 24–30, the Vatican said in a statement.
The pope is currently using a wheelchair because of a flare-up of pain in his knee. He has postponed a trip to Lebanon that had been scheduled for this month so he could receive treatment.
Pope Francis is still scheduled to make a trip to South Sudan and the Democratic Republic of Congo in early July.
Source: CNA News