WelCom August 2020
The head of the Catholic Church in Fiji has made an apology for the behaviour of Catholic priests, religious and teachers who allegedly abused Fijian children.
---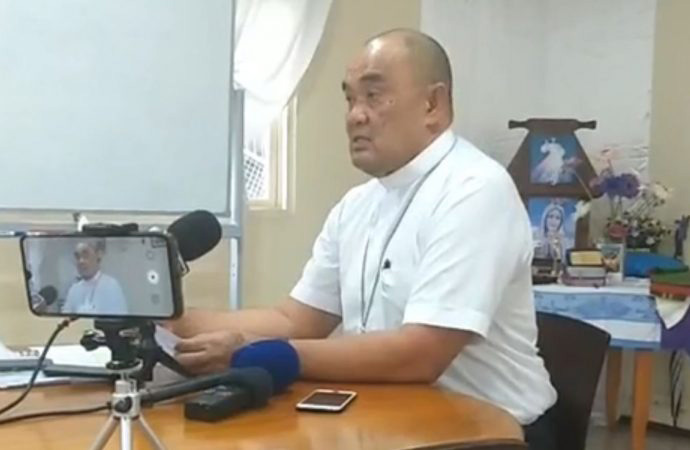 Archbishop Peter Loy Chong was responding to a news report on TVNZ by Pacific correspondent, Barbara Dreaver.
For the last year, 1 NEWS has been investigating claims of historic sexual abuse against children in Fiji's Catholic Church. Dreaver was in Fiji just before lockdown and spoke to a number of Fijians who say as children they were abused and raped by New Zealand and Australian priests, brothers and teachers.
In making his apology, Archbishop Chong said he empathised with people who were victims of sexual abuse.
'I empathise with their hurt, anger, trauma and feelings. I empathise with the pain that victims and their families have experienced and continue to experience. I empathise with the brokenness they have to live with and affect the way they relate to others.'
Archbishop Chong said that as head of the Fiji Catholic Church, he felt ashamed of the behaviour of church personnel.
I feel angry. There is a heaviness in my heart yesterday and today.'
Archbishop Chong said the Church takes these allegations very seriously and any complaints of sexual abuse by priests would first be referred to the police while also investigated by his office.
He said any priests and religious found to have abused children would be severely dealt with by the church and the state. Archbishop Chong said the overwhelming number of priests and religious are faithful men and women who share the horror and grief that all people feel when sexual abuse is brought to light.
'The procedures that the Archdiocese of Suva follows today represent a serious and genuine effort to help victims of abuse and to eradicate sexual abuse from the Church. We continue to work to learn from past experience and from the experience of victims to ensure that the danger of sexual abuse is prevented in the future.
'For the Church and for the Archdiocese of Suva, prevention, justice and healing for victims of sexual abuse always come first.'
The Royal Commission of Inquiry into abuse in care, which is underway in New Zealand, is seeking information about New Zealand priests and other religious perpetrators who were moved to the Pacific.
Sources: TVNZ; Crux