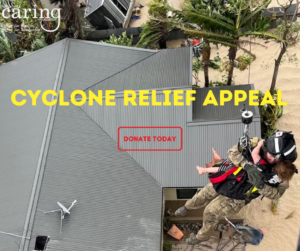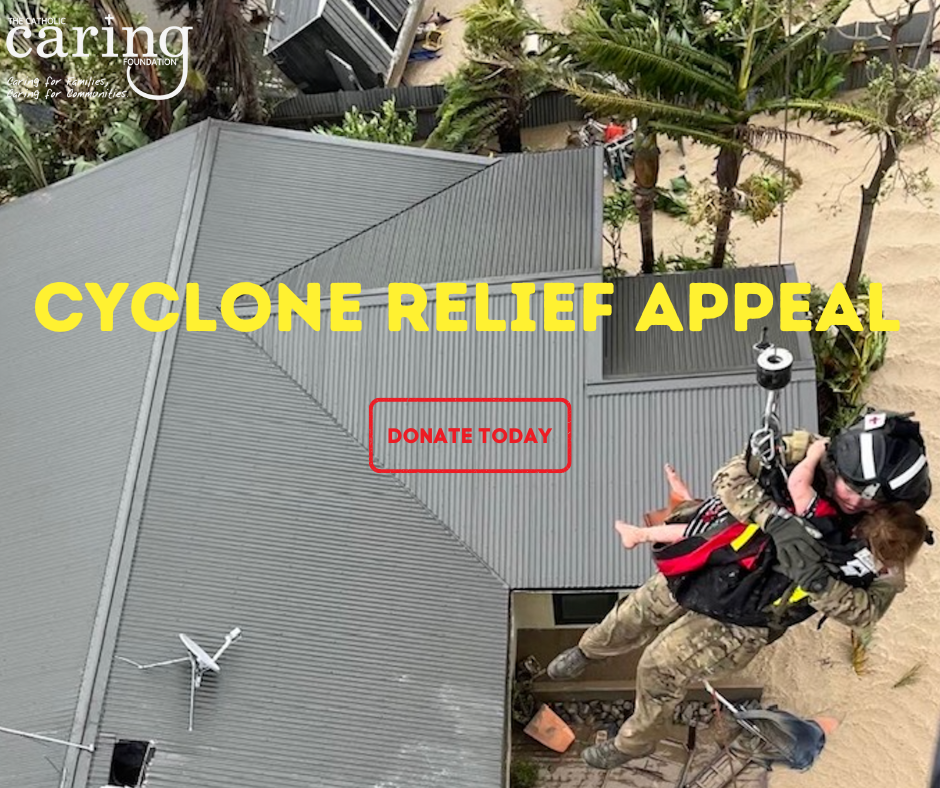 WelCom March 2023
The Catholic Church has launched two Appeals for donations to support those who have suffered 'unimaginable damage' in the aftermath of Cyclone Gabrielle.
A National Appeal is being organised by the Diocese of Auckland through its Catholic Caring Foundation. Funds donated to this Appeal will go to all areas affected by Cyclone Gabrielle. The Palmerston North Diocese, which includes the flood-stricken areas of Hawke's Bay, has also launched an Appeal.
In a letter to the Catholic community, Bishop Steve Lowe of Auckland said that 'the recent Auckland floods were bad enough but nothing could have prepared us for Cyclone Gabrielle. With you, I have watched the news with sheer disbelief as I see how our brothers and sisters' lives have been turned into turmoil after the catastrophic Cyclone Gabrielle has decimated Northland, Hawkes Bay and Tairawhiti/East Coast.
'The stories of anguish and despair that we are hearing every day from those who have escaped, has been harrowing. Our hearts go out to the families who have lost their loved ones, especially the young children swept away in the rising flood waters.
'They need our help not only immediately but also in the months ahead.'
Huge strain
Speaking to CathNews from Napier in the days following the cyclone, parish priest Fr Barry Scannell sm acknowledged the devastating impact of the cyclone on the lives of many.
He said that those who were able to attend Mass on the Sunday following the cyclone were very mindful of the loss of life, those missing and the suffering of many.
'Cyclone Gabrielle will put a huge strain on the community and take a long time to recover,' he said.
He said he was grateful for his trusty old transistor radio, but it was not until he could see the pictures and get back into the community to visit people, that Cyclone Gabrielle's devastation became very real.
Fr Scannell said that washed-out bridges and roads in and out of Napier, and initially no electricity, mobile phone or internet communication, isolated people from family and people elsewhere in the country and around the world.
In the aftermath of the cyclone everyone was pitching in and helping one another, he said.
Further up the east coast, Wairoa parish priest Rob Devlin sm said senior priest Pā Karaitiana Kingi sm needed help to evacuate his home which was 'red stickered', and his car was full of silt.
Fr Devlin said the devastation seriously impacted the low-lying areas of the town – around twenty per cent of the town, including the Tawhiti-a-Mau Marae, which was about a metre deep in water and mud. St Therese Church at the marae also had significant water damage.
Outstanding generosity
Palmerston North Diocese Administrator, Fr Craig Butler encouraged people to contribute to the relief appeal, saying it was the diocese's responsibility to reach out to those impacted by Cyclone Gabrielle.
A significant portion of the area on the east coast of the North Island is in the Palmerston North diocese, and in the absence of a bishop, Fr Butler is administering the diocese.
'People's suffering is very real and they need our help. As a diocese we have a responsibility to show we care,' said Fr Butler.
He said there had been outstanding initiative already shown in supporting the community.
St John's College, Hastings, for example, notified the diocese that on the Monday after the cyclone it would be opening as a community centre to provide food and showers to their students, family and community.
Ironically, in one of the nation's food-producing centres, there was a food shortage and the college reached out for urgent assistance from the diocese. Over the weekend following the cyclone the diocese had a small team working on a practical response including food, drinking water, washing powder, toiletries, toilet paper, soap, shampoo, torches, batteries and rubbish bags. Three commercial vehicles and trailers full of provisions arrived at the college.
Fr Butler said people's generosity had been outstanding.
Those wishing to respond to the Appeals can make an online donation. Donations will be used by the various agencies of the dioceses in the cyclone-stricken regions.
Sources: Supplied, CathNews
---
CYCLONE RELIEF APPEALS
You can make a donation through the Catholic Caring Foundation's donation page https://caringfoundation.org.nz/donate-3/ or online to the Foundation's bank account:
BNZ 02-0100-0242648-00
Please use your surname and initials as reference, and Cyclone as a particular.
To receive an emailed receipt please email info@caringfoundation.org.nz to let us know you have made your donation.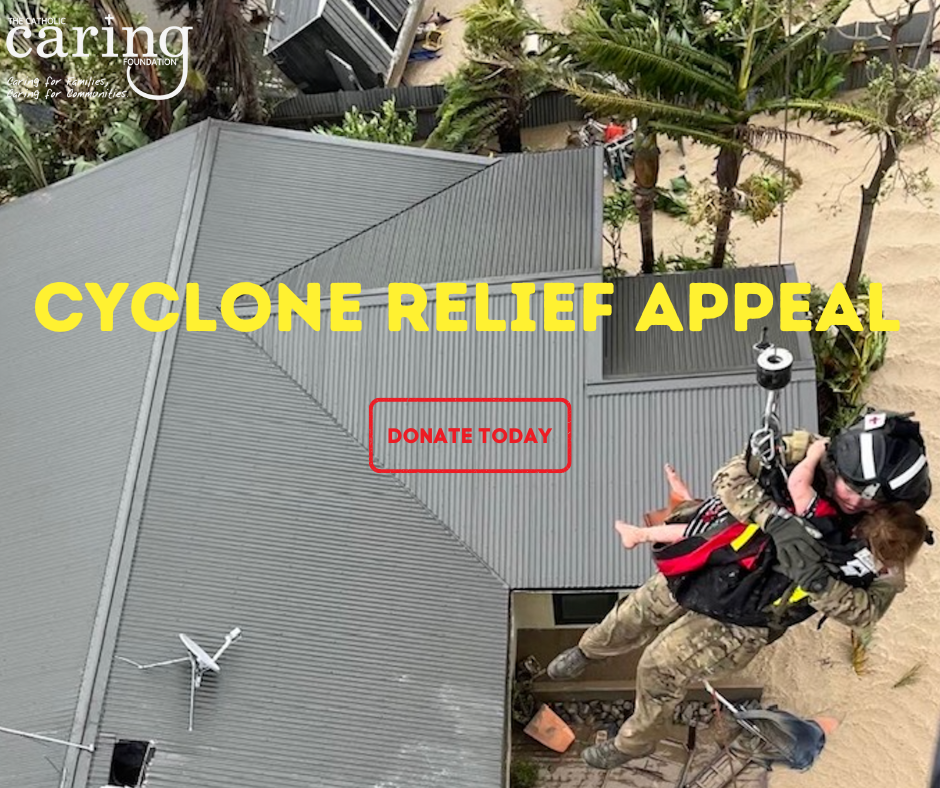 ---
You can also donate to the Palmerston North Diocese Cyclone Relief Appeal to the Catholic Charities Foundation. Parts of the Diocese of Palmerston North, in particular the Hawkes Bay and Wairoa regions, have been significantly impacted. To donate to this appeal, payments can be made directly online to the Catholic Charities Foundation by direct bank transfer using the following information:
Bank Account:
02-0630-0237950-010
With references: 'Cyclone' and 'your surname and initials'.
Please email reception@pndiocese.org.nz with your email details for a receipt.
Palmerston North Diocese has more information on its website about community and prayerful support at: https://pndiocese.org.nz/news-and-events/cyclone-relief-help-support/
---
Rallying for the community
Maria Neville-Foster Principal Sacred Heart College, Napier
On the Monday after the cyclone, we had a team from the Palmerston North Diocese bringing supplies for our community. We have been using these supplies to give morning tea and lunch to all our students every day during that first week and the next. We have also had a huge donation of food from Bidfood Hawkes Bay to allow us to supply hot lunch every day this week. For some of our families, supplying lunch has been a real challenge and this has helped to take the pressure off and to know the students are looked after. We supply uniforms and stationery to anyone who needs them and have lots of offers for support from our immediate community.
We have also had support and prayers come through from other Catholic schools around New Zealand and our sister school SHC Oakley in Australia. All these offers of prayers have helped keep our spirits up. The key thing we need now is the financial support as the need in this area is great, so I encourage people to donate through the Catholic Foundation Donation Fund.'
Donations can also be made through the Palmerston North Diocese Relief Appeal, details this page.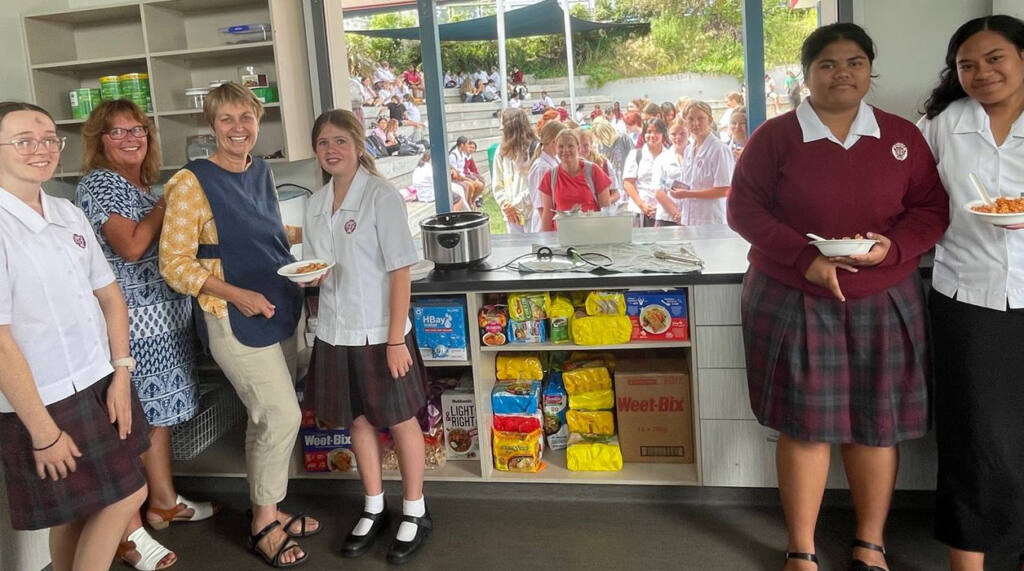 ---
Prayer for those affected by Cyclone Gabrielle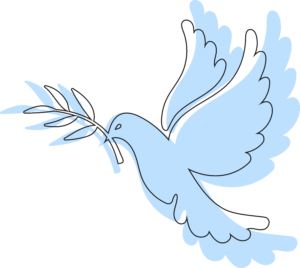 God our refuge and hope. We pray for all who are suffering
because of recent flooding in our dioceses and in other parts of
our country. Give them strength when they're weak, reason for
hope in times of despair and the grace to know you are with them.
Bless the work of emergency and aid workers and keep them safe
as they risk their lives for others. Bless too the work of local
government and our nation's leaders. Grant them wisdom in
their decision-making, and special concern for the poor and vulnerable.
Fill our hearts with compassion for those who are in great need.
Open our hearts to see them as brothers and sisters
and make us generous in our response.
We ask this through Christ our Lord.
Amen.