WelCom February 2022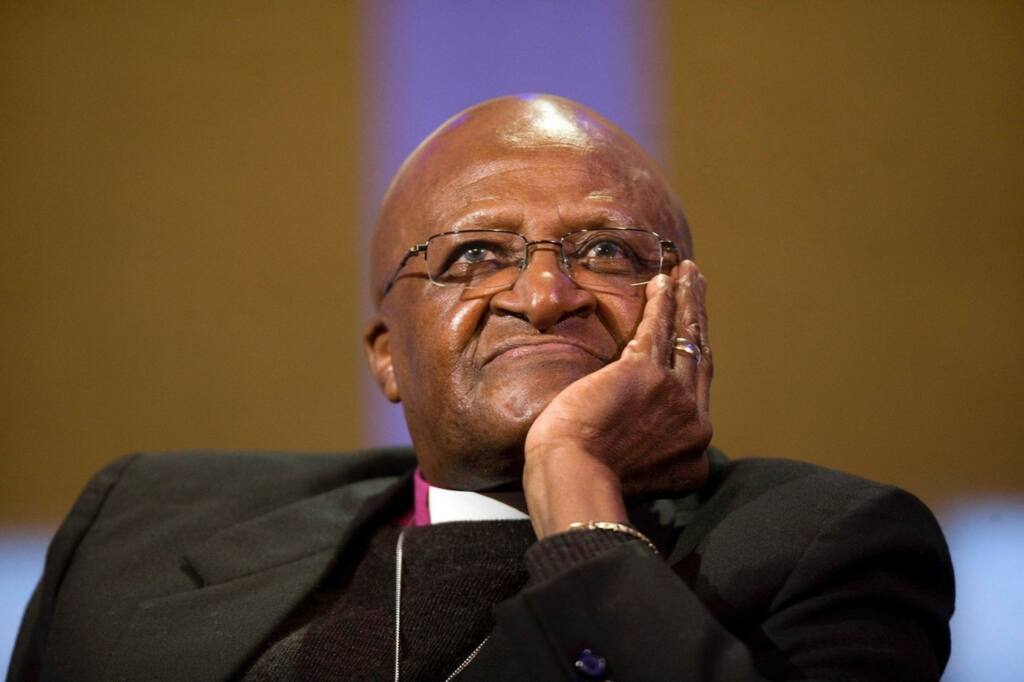 Anglican Archbishop Emeritus Desmond Tutu's death in South Africa has drawn tributes from all walks of life, among them, the Pope, bishops and clergy.
Tutu who helped to end apartheid in South Africa and 1984 Nobel Peace Prize winner died in a frail-care centre on Boxing Day, 2021, at the age of 90 in Cape Town.
From Rome, Cardinal Pietro Parolin, on behalf of the Holy Father Pope Francis, sent a message of condolences. Pope Francis was saddened to learn of the death of Archbishop Desmond Tutu, and offered heartfelt condolences to his family and loved ones.
Archbishop Tutu Archbishop Tutu was known as the country's 'moral compass'. He used the pulpit as the first Black bishop of Johannesburg and later Archbishop of Cape Town to mobilise public opinion against racial inequity.
Tutu was against the tyranny of white minority rule, but he never stopped fighting for a fairer South Africa, calling the country's politicians to account after the end of white rule in 1994.
Among other issues Tutu strived to draw awareness on Israel's occupation of the Palestinian territories, LGBT+ rights, and climate change.
Archbishop Tutu won global acclaim for his activism as one of the world's most effective champions for human rights. He was awarded the Nobel Peace Prize in 1984 for his non-violent struggle against apartheid highlighted.
The Catholic Church in Southern Africa wished Archbishop Tutu's soul a peaceful rest.
'The Archbishop will be remembered for his immense spiritual contribution to the liberation and democracy of South Africa, the reason for which he was a laureate of the Nobel Peace Prize,' the Southern African Catholic Bishops Conference said.
'"The Arch" as he was affectionately known lived a prophetic life which brought consolation to many of the suffering and marginalised people in our country, and simultaneously, discomfort to those who benefitted from an unequal society. His ability and willingness to speak truth to power made him a symbol of justice throughout the world,' said Bishop Sylvester David OMI, vicar general of Cape Town Archdiocese.
Archbishop Tutu has been remembered at a state funeral on Saturday 1 January. His plain pine coffin, the cheapest available at his request to avoid any ostentatious displays, was the centre of the service, which also featured African choirs, prayers and incense.
At the requiem mass celebrated for Tutu at St George's Cathedral in Cape Town, Archbishop of Canterbury Justin Welby, the head of the worldwide Anglican church, said in a video message, 'For me to praise him is like a mouse giving tribute to an elephant. South Africa has given us extraordinary examples of towering leaders of the rainbow nation with President Nelson Mandela and Archbishop Tutu…Many Nobel winners' lights have grown dimmer over time, but Archbishop Tutu's has grown brighter.'
Source: The Tablet, UK