Earlier this year, I was privileged to lead a pilgrimage group to Lyon as part of that diocese's celebration of the bicentenary of the birth of Philippe Viard, SM, first Bishop of Wellington.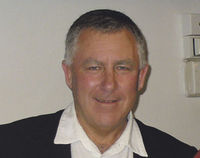 We also visited other places of interest to New Zealand Catholics, eg the home village of Suzanne Aubert and the shrine of St Peter Chanel. Another highlight was the visit to the small village of Ars, where St John Vianney (1786 – 1859) spent his lifetime of priestly ministry. Using his own chalice, we celebrated Eucharist around his tomb, visited the display about his life, and enjoyed wonderful hospitality from our hosts. After lunch, on a freezing winter's day, we walked to the hilltop where, in 1818, the newly appointed Fr John Vianney had met the young boy who showed him the way to the village.
Since then Pope Benedict XVI has named St John Vianney patron saint of all priests. The 150th anniversary of his death occurs in the Year of the Priest. To mark this year, an icon of St John Vianney was commissioned for the chapel of the diocesan seminary in Auckland. This icon is being taken on pilgrimage throughout New Zealand and will be travelling through the Archdiocese of Wellington in November and December, beginning in Kaikoura.
On November 10, the icon will be the focal point in the cathedral at the annual Mass for deceased priests; November 25-26 at the Home of Compassion, Island Bay, for the priests' retreat and on December 18 back at the cathedral for the celebration of the golden jubilee of ordination of Cardinal Tom Williams.
The icon will also be taken on pilgrimage to other parishes and pastoral areas of the archdiocese: Blenheim, St Mary of the Angels, Newlands, Upper and Lower Hutt, Plimmerton, Paraparaumu, Otaki. Full details of the programme are available from these parishes.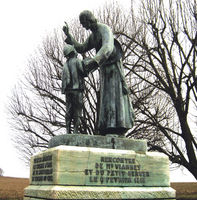 St John Vianney is an outstanding example of that pastoral charity that marks the life of a priest. He founded an orphanage for children and worked for their education and welfare. He had a special gift of insight and healing and devoted many hours a day to the ministry of reconciliation in the confessional. His life was centred on the Eucharist and prayer. He had a gift 'to see deep into eternity'. He lived by the motto: 'A priest is not a priest for himself; he is a priest for others'. We may find some of his penitential practices do not sit well with modern understanding of spirituality, but we cannot question the deep and persevering love he had for God and the people he served.
As the icon of St John Vianney makes its way around the archdiocese, I invite all of you to join in the prayer that St John Vianney inspires, to pray for the church and for vocations to the priesthood. May we discover, as he did, that profound joy 'in the presence of God, in the silence of God – alone at his feet'.