WelCom June/July 2022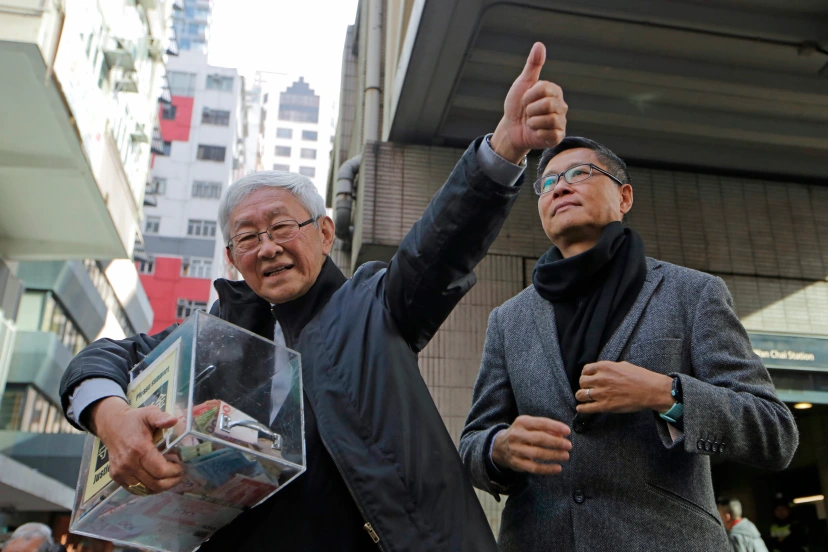 Retired Archbishop of Hong Kong Cardinal Joseph Zen, 90, was arrested on May 11 for breaking China's national security law.
He was one of five people detained for being associated with the 612 Humanitarian Relief Fund, a now-defunct organisation, which helped pro-democracy protesters to pay their legal fees. They are accused of colluding with foreign forces. If found guilty, they could face life in prison. Cardinal Zen was released on bail on the same day.
Cardinal Zen fled Shanghai for Hong Kong after the communists took over China 70 years ago, and is a former bishop of Hong Kong. He has long been a fiery critic of the government in Beijing, speaking out for Catholics in mainland China and for more democracy in Hong Kong. He once publicly admonished the Vatican for 'selling out' to China by forcing bishops to retire in favour of replacements picked by Beijing.
Cardinal Zen appeared in court in Hong Kong on May 24, a date which is the World Day of Prayer for the Church in China. All five arrested entered a plea of not guilty to the charge of failing to register the humanitarian fund with the police, according to AFP.
For a first conviction, this charge can reportedly incur a fine of up to $1,274, but likely will not fall under Hong Kong's national security law.
Fr Joseph Chan, Hong Kong's vicar general, was present in the courtroom, but he told AFP he was not there as a representative of the diocese. Diplomats from Italy, France, Germany, Sweden, and other European countries were in the courtroom to attend Zen's hearing.
The date set for Cardinal Zen's trial is September 19.
Cardinal Zen offered a Mass to pray for China on the night of May 24, the feast of Our Lady Help of Christians.
Widely condemned abroad, the arrests further a campaign to quash all forms of dissent in the city under the sweeping national security law passed in 2020, a year after authorities subdued pro-democracy protests that challenged China's rule over Hong Kong.
'Arresting a 90-year-old cardinal for his peaceful activities has to be a shocking new low for Hong Kong, illustrating the city's free fall in human rights in the past two years,' Human Rights Watch said.
The Catholic Diocese of Hong Kong has also spoken out, saying they are 'extremely concerned about the condition and safety of Cardinal Joseph Zen. We urge the Hong Kong Police and the judicial authorities to handle Cardinal Zen's case in accordance with justice.
'We have always upheld the rule of law. We trust that in the future we will continue enjoying religious freedom in Hong Kong under the Basic Law,' it said, referring to the city's mini-constitution.
A Vatican spokesman said that the Holy See 'is following the development…with extreme attention.'
Cardinal Zen is someone many Catholics in Hong Kong look up to. He's been seen marching with citizens in protests, and more recently attending court hearings of pro-democracy activists. Some affectionately call him 'Grandpa Cardinal'. Beijing's official newspapers in Hong Kong call the Cardinal a 'lawless' anti-China person.
The Catholic Church has been seeking to improve its relations with Beijing for decades – something Cardinal Zen is not happy about, as he says the rights of Christians in Mainland China are not being looked after in their negotiations.
Sources: CNA News, Crux, BBC