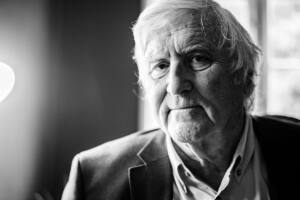 WelCom December 2022
Retired Anglican bishop, former Dean of Christchurch Cathedral, theologian and writer, John Bluck has written a new book exploring spirituality and biculturalism in this country.
After more than 200 years of co-existence under the umbrella of a unique treaty, you might think things would be better than ever he says. In his new book, John Bluck argues that Pākehā and Māori worlds grow ever more separate: the Aotearoa of today is a landscape of two predominant cultures, overlaid with so many others, fractured and more likely to erupt than Ruapehu. But has it always been this way?
Becoming Pākehā follows the author's life, growing up in the predominately Māori East Coast village of Nūhaka in the 1950s, and illustrates how New Zealand used to be, the history and shared experience that shaped it. The book also discusses the discomfort of being Pākehā today, and how Pākehā might live with their past and get used to wearing the name, until they find a better one.
Looking at everything from failed models of bicultural harmony to what's likely to bring the treaty partners together – or push them further apart – Becoming Pākehā is aimed at people who want to understand Māori-Pākehā relations in Aotearoa New Zealand today.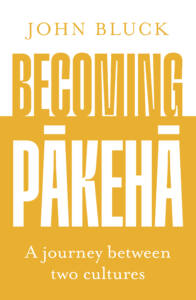 'Becoming Pākehā is frank about the failures of becoming an authentically bicultural country and the roadblocks that still hamper progress,' says Bluck. 'But it is above all a hopeful book about our future and the work that Pākehā can do to make it happen.
'What drove me to write this book is my dismay, even despair, at the quality of our current conversation between Māori and Pākehā and our failure to apply even the most basic courtesies and conventions to ensure mutual respect and understanding.
'If we communicate in our marriages and businesses as badly as we do biculturally we'd all be divorced or bankrupt,' he says.
Bluck says he has written the book in a secular language for a secular audience, which is the majority of New Zealanders. But he also talks a lot about spirituality. 'You can't fully understand the treaty if you don't understand the spirituality of the chiefs who signed it,' he says. 'We've been talking about the treaty for a long time now but we've been talking past each other.'
Becoming Pākehā makes a case for Pākehā spirituality that enables us to have an understanding of the treaty in a secular world.
'Our Churches have been making statements about the treaty for decades. I think the Churches have been leaders in the bicultural debate and strong anti-racism progress in the last 40 years. We've been talking and advocating the underlying issues of justice and quality that are so essential for progress. Our track record as Churches has been pretty tremendous I think, but the Churches don't get the recognition they deserve for that.'
Bluck says co-governance is already working not only in our Church institutions but also in our parks, lakes, marae, music – and culture is leading the way.
'In anyone is ever in doubt about our country's bicultural future they only have to look at our Black Ferns playing England in the World Cup final at Eden Park the other day with 40,000 people singing Māori songs.'
Launched late last month, Bluck says that strong interest in the book shows there is a curiosity about the subject and an anxiety among Pākeha New Zealanders who are troubled by the tone of the current bicultural debate.
Becoming Pākehā is a book for older Pākehā frustrated with and bewildered by the current debates over racial equity, co-governance and Pākehā identity. It is also a book for younger people who might be less bothered by the debate but will appreciate some accessible background.
John Bluck is a writer and broadcaster with a lifetime of working on bicultural issues. His earlier books include Wai Karekare: turbulent waters, Hidden Country: Having faith in Aotearoa, Killing us Softly: Challenging the Kiwi culture of complaint and Seeking the Centre: living well in Aotearoa.
Now living in Pakiri, north of Auckland, John Bluck has worked ecumenically all-round New Zealand and overseas, serving as Communication Director for the World Council of Churches in Geneva.