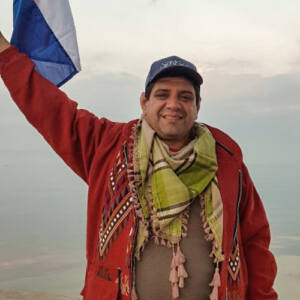 WelCom August 2023
Given that Bethlehem University is a joint venture with the Vatican, the Superior General of the De La Salle Brothers proposed to the Dicastery for the Eastern Churches that Br Hector Hernán Santos González, FSC, EdD, be the new Vice Chancellor. Br Hernán is from Paraguay and has taught in De La Salle and diocesan educational institutions in Paraguay and Argentina. The Dicastery did its required investigations and then nominated Br Hernán to the Bethlehem University International Board of Regents, which in turn elected him as the ninth vice chancellor. He will be the Vice Chancellor Designate from his arrival in Bethlehem until he assumes full responsibility on 1 January 2024. Until then, Br Peter Bray will work closely with Br Hernán to ensure a timely and smooth transition.
Dr Robert Tabash, MD, Chair of Bethlehem University Board of Trustees said: 'The Board of Trustees is pleased to welcome Br Hernán to his new post as Vice Chancellor of Bethlehem University, his new Lasallian home and to our beloved city of Bethlehem. We wish him Divine guidance and support in leading this great 50-year-old institution and we look forward to working closely with him for the benefit of the students and staff.'
Br Hernán holds a doctorate in Education from Iberoamerican University in Asuncion, Paraguay; a Master in Education and University Didactics from American University in Asuncion, Paraguay; and a Master in Education and Educational Management from Iberoamerican University.
Source: Chancellor of Bethlehem University