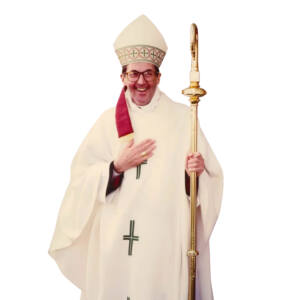 WelCom August 2023
While places for the Hearts Aflame Catholic Summer School 2024 have now sold out, organisers have announced that the inaugural Bishop Basil Meeking Hearts Aflame Scholarship is open for applications.
There are two scholarship spaces available for the 2024 School for young adults aged 18 to 35 who want to know more about their faith, have an authentic encounter with Christ, and meet other Catholic young adults from all over New Zealand.
One of the scholarship places is reserved for a young adult involved in Catholic Education – teaching, teacher training or chaplaincy. The scholarship covers the full registration fee for the Hearts Aflame Summer School 2024 at $645. Visit heartsaflame.org.nz to apply before 15 August 2023.
Hearts Aflame 2024 will take place at Ngā Tawa Diocesan School, Marton, from 29 December until 7 January 2024.
Bishop Basil Meeting, 1929–2020, was the 7th Bishop of the Diocese of Christchurch. He was a longtime, strong and generous supporter of Hearts Aflame. He bequeathed a donation to the Summer School to help assure its future. The Hearts Aflame planning team decided it would be fitting to use some of this money to fund two scholarship places each year to continue Bishop Basil's legacy to Hearts Aflame and his contribution to the spiritual formation of young Catholics in New Zealand.