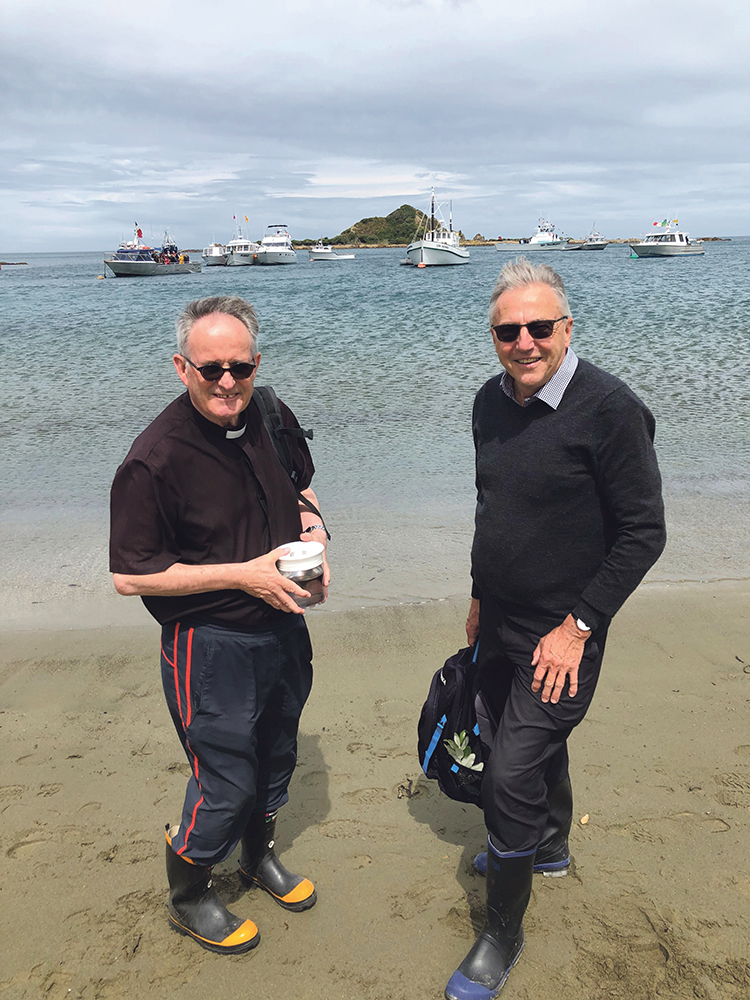 WelCom March 2021
John Holden
Parish priest of the Catholic Parish of Wellington South, Fr Doug Shepherd joined Fr Jeff Drane SM on the fishing vessel San Antonio for the annual Island Bay Blessing of the Boats, Sunday 14 February.
The Blessing of the Boats ceremony has been adopted in Island Bay by its Italian community since 1933. The day of the blessing is the Feast Day of San Antonino, a saint close to the hearts of many of the early immigrant Italians who made their homes in Island Bay.
Blessing of the Boats always attracts large crowds to Island Bay on Wellington's South coastline. They come to watch boats from all over Wellington line up to be blessed for 'safe carriage and bountiful catches'. Each year, local and visiting clergy venture out into the Bay to bless the fishing boats after they've made a trip around Tapu te Ranga Island. The 2021 Blessing of the Boats was officiated by Fr Jeff Drane and Rev Lance Lukin, with MC Paul Elenio. This event is part of an annual community festival which has run in Island Bay for many years.