WelCom March 2022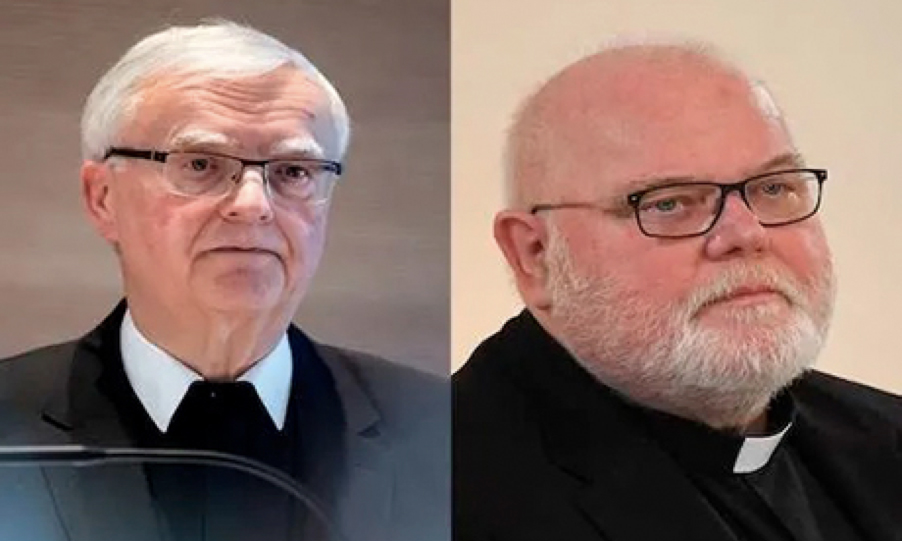 Two high ranking churchmen in Germany have expressed support for optional celibacy for priests.
Cardinal Reinhard Marx of Munich, one of Pope Francis' most trusted aides, has spoken out in favour of banning mandatory clerical celibacy. He also supports allowing Catholic priests the option of marrying.
Four days earlier, Archbishop Heiner Koch of Berlin made the same recommendation in an interview with Der Tagesspiegel, a Berlin-based daily newspaper.
'It would be better for everyone to create the possibility of having both celibate and married priests,' Cardinal Marx said.
'For some priests, it would be better if they were married. Not just for sexual reasons, but because it would be better for their lives and they wouldn't be so lonely,' the cardinal said. 'I think that things as they are cannot continue like this,' he added.
Cardinal Marx commissioned the 'Munich Report' on clergy sexual abuse in his Archdiocese of Munich and Freising. The report severely assesses sexual abuse perpetrated between 1945–2019 in one of Germany's largest dioceses. It alleges that at least 235 priests sexually abused '497 known victims', pointing out the numbers are likely even higher.
Archbishop Koch said although celibacy is a 'strong testimony of faith', it does not have to 'be the exclusive route to priestly ministry'.
The 67-year-old Koch said he knows 'how strong the faith and preaching power of many married people is'.
'I always say this to young priests: living alone is not so easy', said Cardinal Marx. 'And if some say: without the obligation of celibacy, they will all get married! My answer is: so what! If they all marry, it would at least be a sign that things are not currently working.'
Source: La Croix International