WelCom August 2021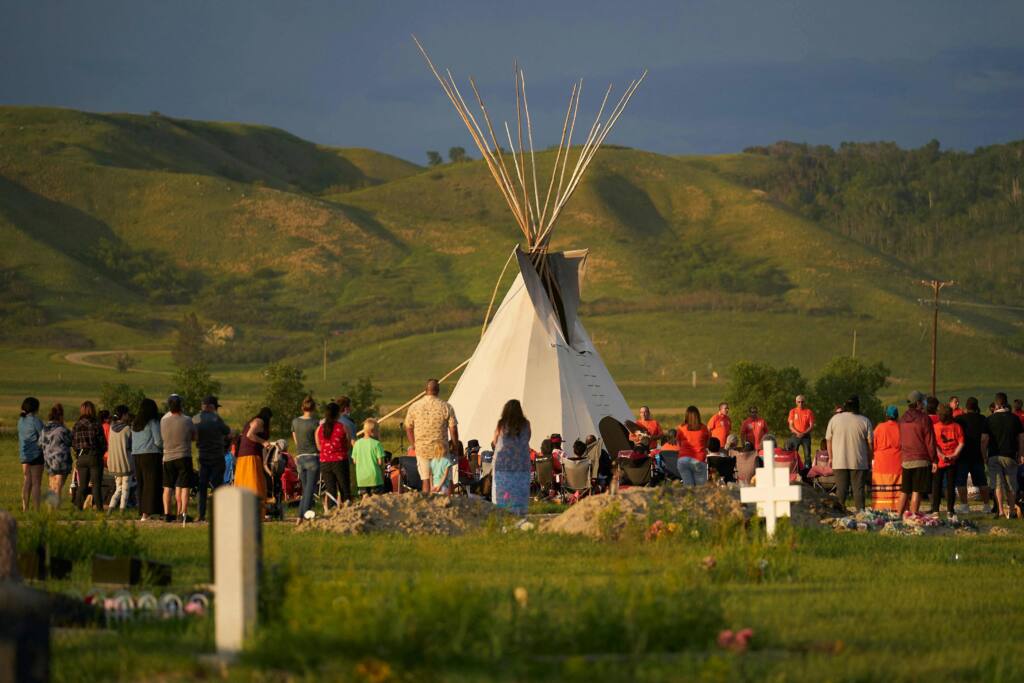 With the visit of Canadian Indigenous delegations to the Vatican confirmed for December, some Indigenous leaders have said they intend to use the meeting to encourage Pope Francis to come to Canada to make a formal apology for the atrocities committed at church-run residential schools.
'The whole system of residential schools was a genocide, and we see the intergenerational traumas and feel the effects to this day,' said Assembly of First Nations National Chief Perry Bellegarde.
The hope, said Bellegarde, is not only to elicit an apology from the Pope during the visit in December, but to invite the Pope to come to Canada to apologise on behalf of the Catholic Church at an institutional level.
'This is really part of the truth and healing process for survivors, to hear the apology from the highest position within the Roman Catholic Church, which is the Pope. Our hope and prayer,' he said, is 'to approach the Vatican and His Holiness and try to bring him to Canada so he can make the apology to Canadian survivors and families here on Canadian soil.'
The urgency of the trip has increased in recent weeks following the discovery of the remains of hundreds of children buried in unmarked graves on the grounds of former residential schools throughout Canada. The discovery of the remains of 215 children in unmarked graves at a former residential school in Kamloops, British Columbia, in May this year, sent shock waves around the nation.
An estimated 751 unmarked graves were uncovered on 24 June at the former Marieval residential school in Saskatchewan, and on 30 June, an additional 182 remains were detected at the site of the old St. Eugene's Mission Residential School in Cranbrook, British Columbia. In total, as at mid-July, the bodies of around 1,600 children had been found. At the time when residential schools were still operational in Canada, roughly two thirds of them were run by Catholic missionary orders with the aim of assimilating indigenous children to Canadian culture.
Over the years, these schools gained an infamous reputation as survivors began telling stories of physical and sexual abuse, as well as beatings or other strict corporal punishments when children spoke their native language.
From the 19th century until the 1970s, more than 150,000 Indigenous children were forced to attend state-funded Christian boarding schools in an effort to assimilate them into Canadian society. Thousands of children died there of disease and other causes, with many never returned to their families.
Canada's bishops have expressed their 'deepest sorrow' and pledged to 'continue walking side by side' with Indigenous people in the wake of the latest discoveries.
Sources: Crux, Catholic Register