WelCom August 2021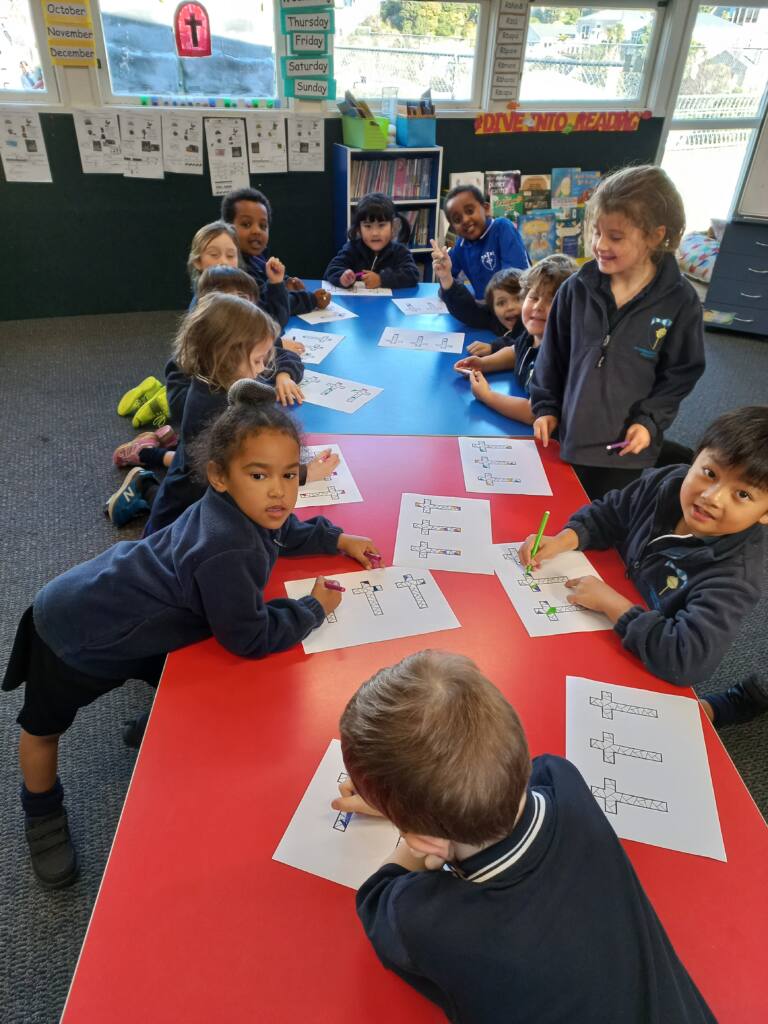 As part of their Education Outside the Classroom: EOTC week, St Bernard's School, Brooklyn, held a Caritas Challenge Day. They started with a whole school Mass led by senior students, and parish priest Fr Doug Shepherd who talked about the Fruits of the Holy Spirit.
After Mass, the children took part in a sponsored shopping bag walkathon and raised over $1200 for Caritas.
For the Sweat It challenge, Room 1 students made cross-shaped bookmarks for everyone. Room 2 washed all the classroom chairs and Room 4 emptied, tidied and did a stock take of the PE shed.
Lunch was plain rice and each family donated an item of food, which was sent to the Soup Kitchen.