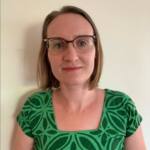 WelCom March 2023
Caritas Aotearoa New Zealand appointed Nina Tu'i late last year as its new head of programmes to lead international development and humanitarian work.
Announcing the appointment Caritas Chief Executive Mena Antonio said, 'Nina brings 15 years' of experience leading international development projects in the Pacific and developing relationships with diverse stakeholders to achieve joint objectives. Nina also has experience with international disaster response, emergency management, and financial management.
Nina is a graduate of Massey University where she gained a Master of International Development with Distinction. She lived in Tonga, Samoa and Fiji for 12 years and led the work for the principal scientific and technical organisation in the Pacific, the Pacific Community (SPC) in relation to educational research. As well as leading community development projects in the Pacific Nina's experience also includes managing international development projects for the New Zealand government.