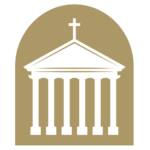 WelCom March 2023
Fr James Lyons
Priest of the Archdiocese
There is a big difference between restoration and renovation!
This is emphasised by French-born stonemason, Nicolas Piveteau, whose skill has engaged him with Sacred Heart Cathedral for the past year.
'Restoration,' says Nicolas, 'is working to bring a building, or parts of it, back to its original condition. Renovation, is replacing whatever is beyond repair.'
A stonemason works in both dimensions, and both are proving integral to breathing new life into our Cathedral.
Nicolas took me for an on-site tour to help me understand the specialised nature of the work. It doesn't take long to be very impressed.
It was part-time work with a skilled stonemason in France that got 15-year-old Nicolas Piveteau interested in the trade. He describes stonemasonry as 'doing the best with what you have.'
After completing the necessary study, he came to New Zealand in 2007. He now has his own business, La Macon, with a staff of five. Major Wellington projects have included the Lambton Quay Public Trust building and strengthening and re-modelling the iconic 'Stewart Dawson's Corner' on Willis Street.
Oamaru stone provides much of the support structure for the Cathedral and this is very porous material. Over time, paint and cement have locked moisture into the stone, resulting in significant weakening and, in places, irreparable damage.
The paint has to be removed by hand, a painstakingly slow and dust-filled task, using wooden brushes fixed with steel blades. These are shaped to suit their purpose – for example, flat surfaces, arches, twirls, corner twists, carvings….
Where new stones are needed, they are cut and shaped on site, with attention to detail ensuring an exact match.
Completed sections reveal a fresh and bright finish that will certainly enhance the beauty and grandeur of the building.
Aware that some, critical of the cost factor, have argued that the Cathedral should be demolished, I asked Nicolas for comment.
He pointed to our youthfulness as a nation, suggesting we have yet to appreciate the real value of national treasures and heritage buildings. Coming from Europe, he is more conscious of the importance of safeguarding the past for the future, so as not to forget where we came from.
With the Cathedral still covered with protective sheeting, and interior access not possible, the work of Nicolas and his team is mostly unseen. Do not think that nothing is happening.
There is great activity by people dedicated to excellence. The end result is still some time away but, from my observation, it will be well worth the wait.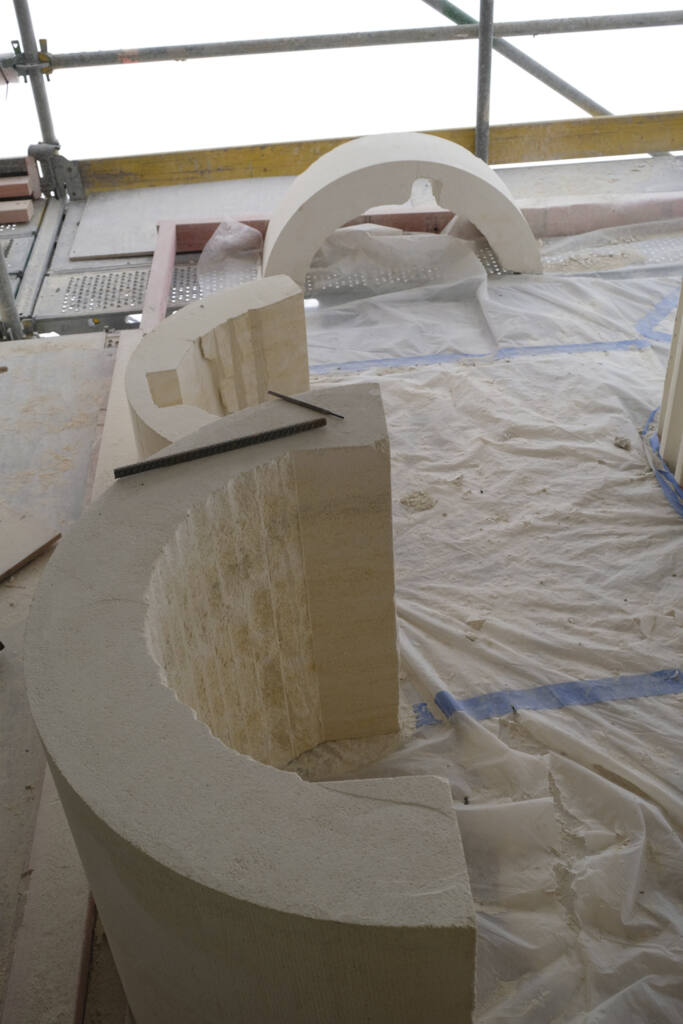 Nicolas Piveteau's skill in stonemasonry has engaged him with Sacred Heart Cathedral for the past year. 'Restoration,' says Nicolas, 'is working to bring a building, or parts of it, back to its original condition. Renovation, is replacing whatever is beyond repair.' Both dimensions are proving integral to breathing new life into our Cathedral. Photos: Supplied