WelCom December 2021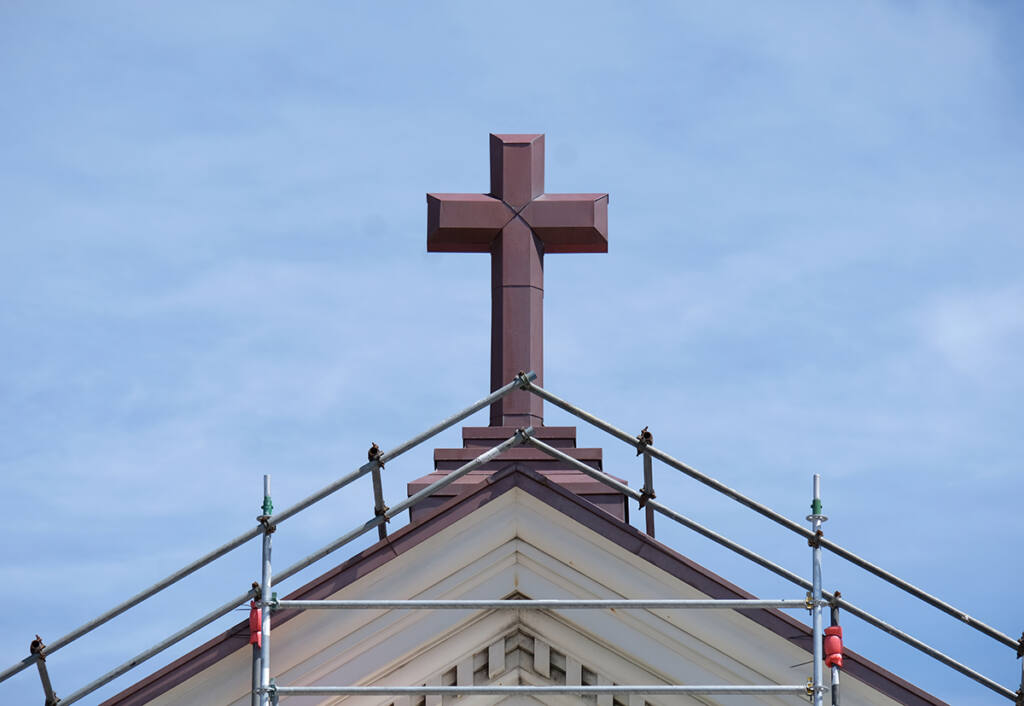 With the new year rapidly approaching, we are in a race to gather the remaining funds to complete restoration of our Sacred Heart Cathedral. The hope is to reopen this spiritual and cultural treasure by mid-2022.
Picking up the pace, a group of parishioners will be seeking one-off donations to cover items such as windows, columns and seats as part of the general refurbishment overhaul.
Paul Cummack, a conservation architect, has identified stone and brickwork, windows and painted features in need of substantial repair. There is also a discussion about replacing existing pews with new ones or changing the seating style entirely.
Individuals or families could sponsor a particular item or section.
Another parish team has been initiating a variety of fund-raising events. 'Learn a Skill Workshop', an evening with Cardinal John Dew on the 'Camino Journey', an Art Auction and a 'Fr Chris Skinner Concert' are some of the functions on the team's calendar.
As with so many community projects, the Covid pandemic and its restrictive behaviour have played havoc with the Cathedral restoration timeline. But little by little the goal will be reached. The old adage rings true: Every little bit helps!
Donations, of whatever amount, will help and will be gratefully acknowledged.
Please help us and donate online to our bank account number: 02-0506-0138488-025
Particulars (Surname and initials)
Code (your phone no)
Reference (Reopen)