WelCom February 2020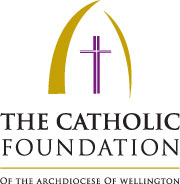 Catholic Foundation Scholarships of $2,000 each have been granted to four Wellington Archdiocese students for their first year of tertiary education in 2020. The Foundation congratulates the recipients and wishes them all well in their chosen courses.
The four scholarships are:
an 'open scholarship' for a Catholic student's first year of tertiary study;
a scholarship for a student studying a degree in teaching; known as the Margaret (Peggy) Ryan Scholarship;
two 'refugee scholarships' for former refugees or family members of former refugees.

Joseph Kulathinal of St Patrick's College, Wellington, received the Open Scholarship. Joseph intends to study Health Science at Otago University with a view to becoming a doctor in New Zealand and later in India. Joseph and his family are members of St Francis of Assisi Parish, Ohariu.

Patrick Shanahan of St Bernard's College intends to study teaching and to pursue a religious vocation 'serving God's children'. Patrick is a member of Te Awakairangi Parish, Lower Hutt, where he is a Youth Group Leader, a member of the choir and pianist in the church band.

Joshua Bedonia of St Bernard's College was awarded a Refugee Scholarship. Joshua was born in the Philippines and is a parishioner at Our Lady of the Valleys in Stokes Valley. He intends to study Computer and/or Software Engineering at Victoria University of Wellington.

Mahlet Teferi of St Catherine's College was awarded a Refugee Scholarship. Born in Ethiopia, Mahlet came to New Zealand through the work of the Refugee Reunification Trust. She intends to study for a BA degree at Victoria University with a view to working with people from different countries to eliminate inequalities and to support women's rights.