WelCom November 2021
Catholic health professionals, chaplains and priests are being given guidelines and pastoral help to work with people who decide to die under the End of Life Choice Act, which takes effect on 7 November, 2021.
Though the Church opposes the deliberate taking of human life, it cannot turn away those who choose 'assisted dying' under the new law, says Bishop of Hamilton Stephen Lowe, vice-president of the New Zealand Catholic Bishops Conference.
'Life puts before us many questions and choices,' says Bishop Lowe. 'As a Church we try to help people look at these questions and choices through a Christian lens. Individuals often find themselves in complex places. In these times the Church tries to offer guidance to people as best as she can, but people make their own choices.
Often, as a Church, we find ourselves caring for people dealing with the consequences of such choices. Our pastoral practice is always called to be a reflection of our God, who does not abandon his people.'
The bishops have written a pastoral statement and a set of guidelines for chaplains, priests and other Catholic professionals who care for the dying. The Church's Te Kupenga-Catholic Leadership Institute has been organising workshops on working with the law.
The Catholic Church in Aotearoa New Zealand opposed the End of Life Choice Act Referendum held at the 2020 general election. However, the referendum was passed.
Bishop Lowe said 'medically assisted dying' or euthanasia would not be offered in Catholic rest homes or hospices, just as many non-Catholic carers would not offer it.
'However, it will become available in a number of hospitals and other public care facilities throughout the country. These are the places of work or ministry for some of our Catholic community. We do not need to deny the objective wrong of euthanasia in order to accompany, with consolation and hope, those who might feel drawn or pushed towards this type of death,' said Bishop Lowe.
'The legal availability of euthanasia in New Zealand does not change Catholic convictions about the practice. At the same time, our faith tells us there is no place or situation, no matter how uncomfortable, where our faith cannot be expressed, or God's grace encountered.'
The pastoral statement and the guidelines from the bishops are on their website: catholic.org.nz
---
Ministering in a place that we might rather not be: the advent of euthanasia in Aotearoa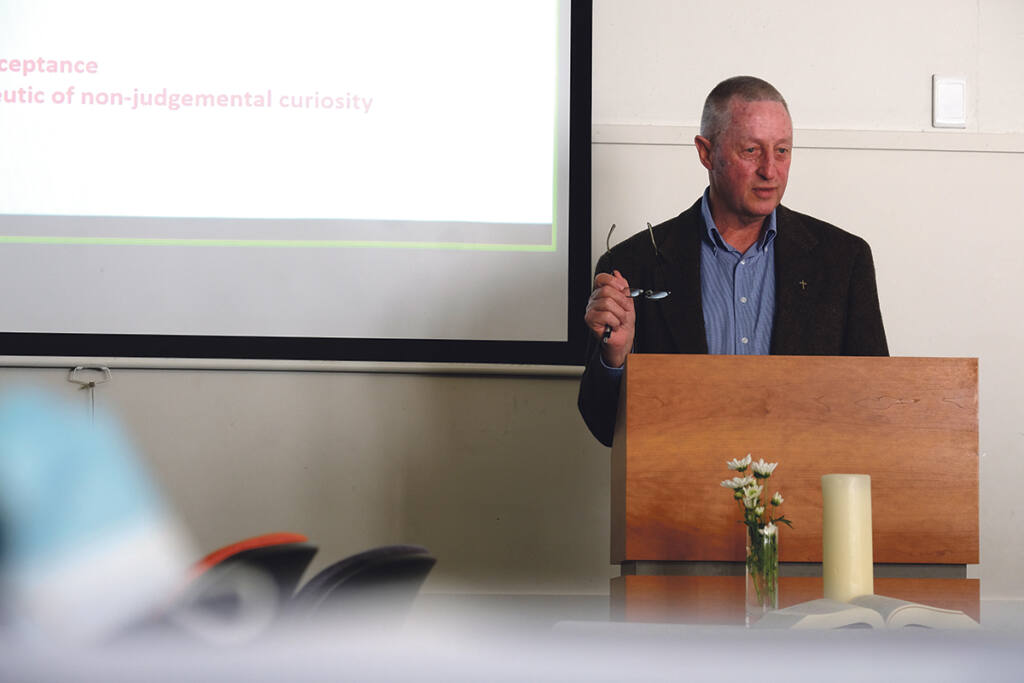 Rev Dr Michael McCabe and Dr John Kleinsman
The 2019 End of Life Choice Act comes into force in Aotearoa New Zealand on 7 November 2021. The advent of what is legally referred to as 'medically assisted dying' – otherwise known as euthanasia – will not only put many vulnerable people at risk; it will also provide a challenge to Catholic health professionals, chaplains, and priests, particularly when medically assisted dying occurs in their everyday places of work and ministry.
At the same time, medically assisted dying also provides an opportunity for Catholic healthcare and hospices to go back to their core values, which centre on the inalienable dignity of each and every person as well as the provision of ethical palliative care that reflects the best evidence-based medicine, including pain relief. Because medicine is both a science and an art, ethical palliative care must be applied according to the individual patient's need for control of distressing symptoms and pain relief.
Taking care of the sick, the vulnerable, the elderly, and those living with disability is a central motif for how, as Catholic caregivers, we actively live out our faith in Jesus Christ. It was Jesus who consistently called attention to the innate dignity of the individual and did so by meeting people precisely at their point of need. By following Jesus' example, we can continue to build a counter-culture of life and bring hope to all in need of our care no matter the situation.
"It was Jesus who consistently called attention to the innate dignity of the individual and did so by meeting people precisely at their point of need."
Meeting people who are dying at the point of their need, and accompanying them on their journey towards death, is what Catholic orders and carers have been doing for more than 2000 years. The availability of euthanasia, however, means many priests, chaplains, and Catholic health carers will soon find themselves in a new space – or, as the New Zealand Catholic bishops put it in their newly-released Pastoral Statement on the spiritual and pastoral care of persons contemplating assisted dying, 'in a place that we might rather not be'.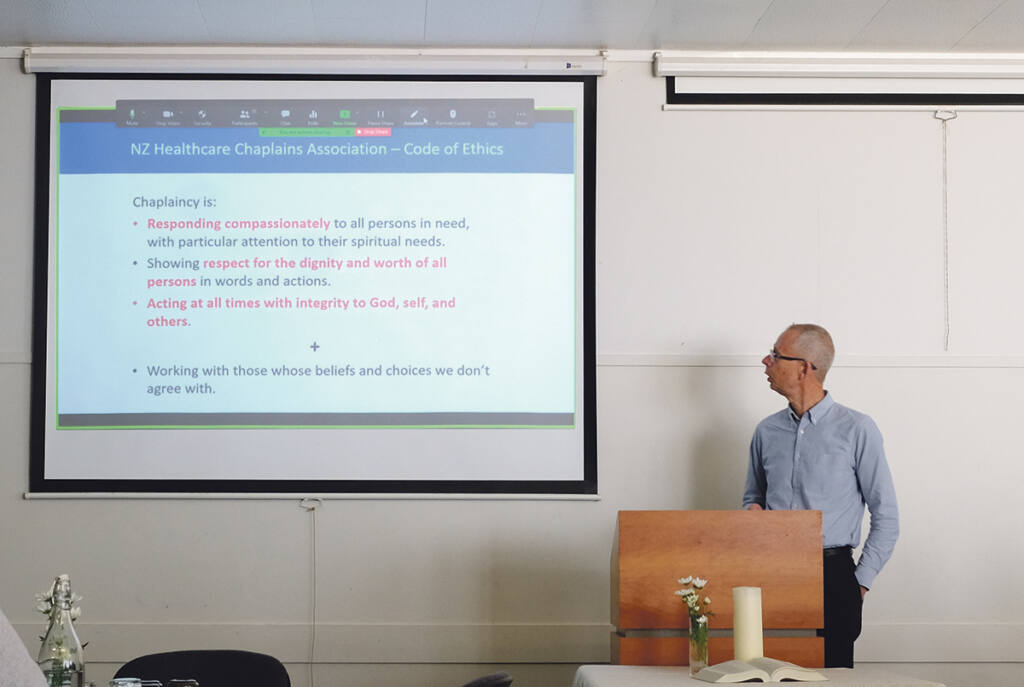 What will that place look like? It will be a place to bring consolation and hope for all in the midst of the struggles that are part of the journey of the dying and their whānau. Thus, the bishops write: 'Many parents know only too well the mix of desolation and consolation. Sometimes their children – young or adult – make decisions, or behave in ways, contrary to the Gospel. Yet, as mothers and fathers, far from turning away, they stay close…[and] pray for their daughter or son, entrusting them to our merciful God while continuing to walk alongside them in love.'
In the same way, the bishops note: 'Pastoral and spiritual accompaniment of those considering assisted dying becomes a hīkoi of hope most especially because it leaves open the way to an encounter with God; as an expression of an enduring commitment to care. Our prayer and ministry with the dying need never know human barriers.'
The Pastoral Statement, titled 'Bearers of Consolation and Hope', is accompanied by a companion document titled 'Ministers of Consolation and Hope' which provides principles and guidelines for those working with and ministering to people contemplating assisted dying.
Dr John Kleinsman is Kaitohu/Director, The Nathaniel Centre, the New Zealand Catholic Bioethics Centre. Rev Dr Michael McCabe is the founding director of The Nathaniel Centre, established by the New Zealand Catholic Bishops' Conference in 1999, and is parish priest of Our Lady of Kāpiti Parish, Te Whaea o Kāpiti.
Read more: Bearers of Consolation and Hope – Ngā Kaihāpai o te Aroha me te Tūmanako