Schools
Wednesday 22 May was the day Catholic schools everywhere celebrated their special character and some, like those in Porirua City, held joint events while others in Thorndon, Palmerston North and Hastings undertook special projects.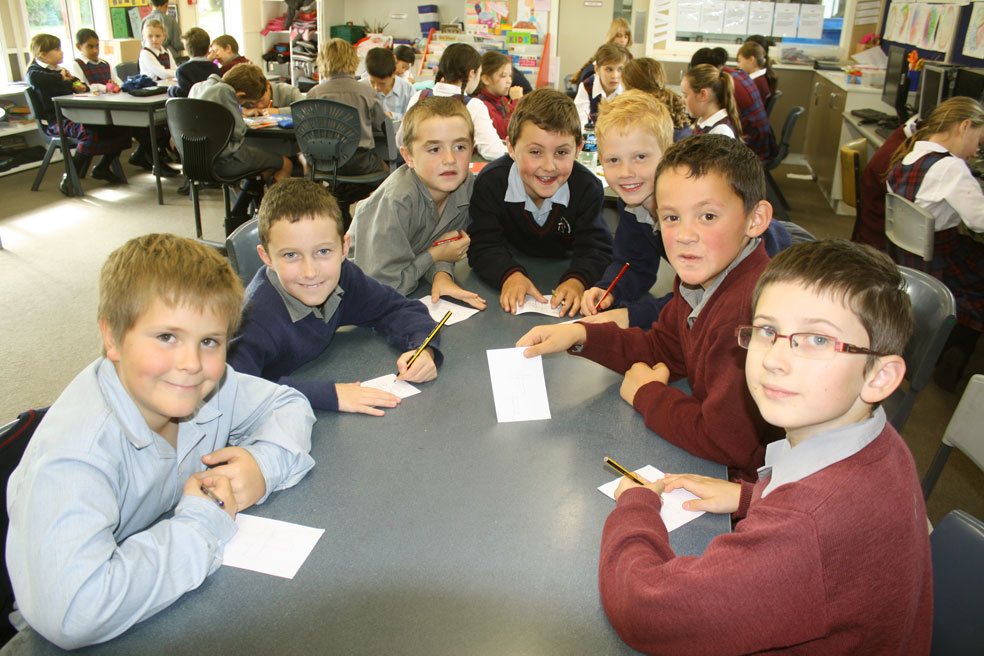 St Theresa's School in Plimmerton joined the staff and children of St Pius X School in Titahi Bay, and Holy Family School in Porirua East celebrated with Bishop Viard College.
After Mass and morning tea at St Theresa's School the children buddied up to create treasures on the theme of the day nga taonga – rosary beads, trinity pyramids, door hangers and crosses. Banners representing each school and its charism were started. These will eventually be completed to join with Bishop Viard College and Holy Family School.
St Theresa's principal Zita Smith says the playground was a wonderful sea of maroon and blue.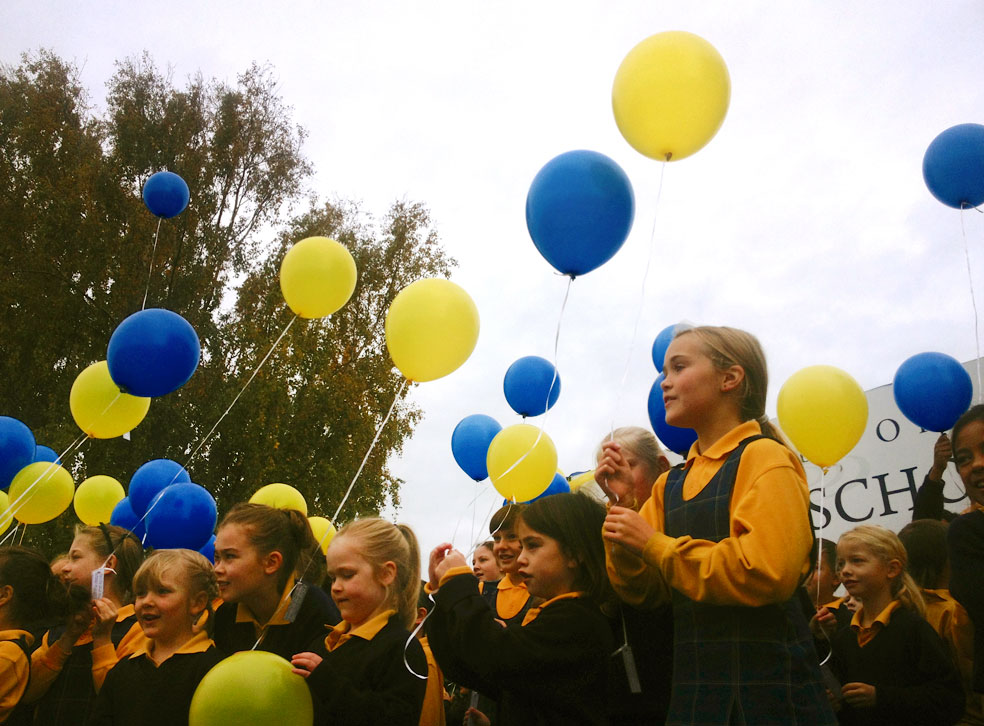 'It is always very special for the children to get together with children from other Catholic schools. It's like having our cousins here – in fact some of the children are cousins to one another! We all belong to a really big family – the Catholic Church.
'Being in a Catholic school means living by values that are based on the Christian faith and it's our faith that inspires and challenges us to be more than we think we can be – more loving, more giving, more inclusive, more courageous – to be the best we can be.
'Catholic schools are different because, for us, there is an extra responsibility – the formation of faith. We have a duty and it is a privilege to help to complete the Christian formation of our children.'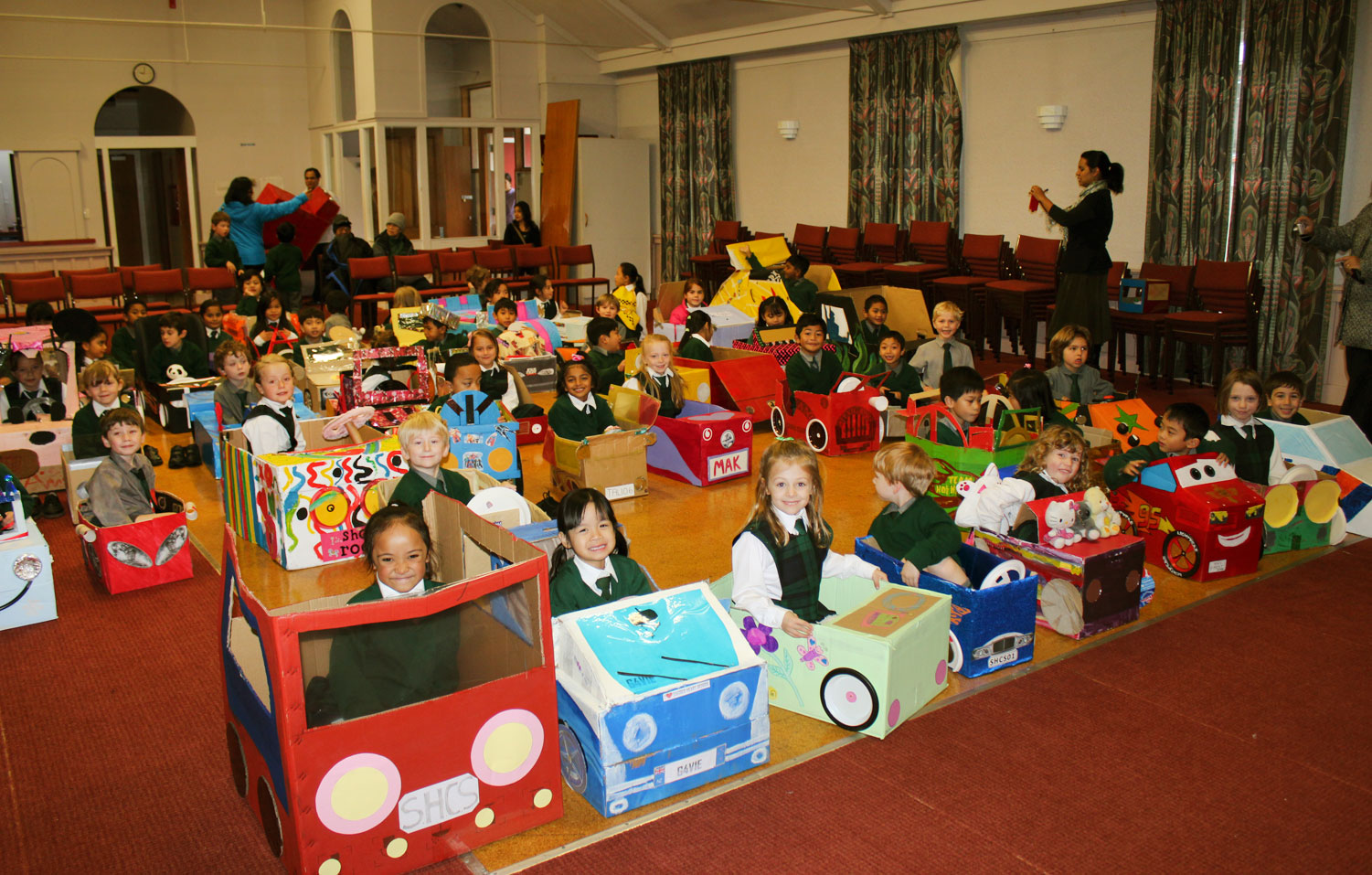 In Thorndon, the children at Sacred Heart drove their 'cars' to a drive-in movie to experience the togetherness of the Junior Syndicate Sacred Heart Family (and to watch Ice Age as a motivating activity for an inquiry unit on the Antarctica). There was a competition for the flashest car, the most comfortable car, the most 'usual' car and the bumper sticker that said the greatest thing about Sacred Heart School. Marcus Gonzales, right, is Spongebob.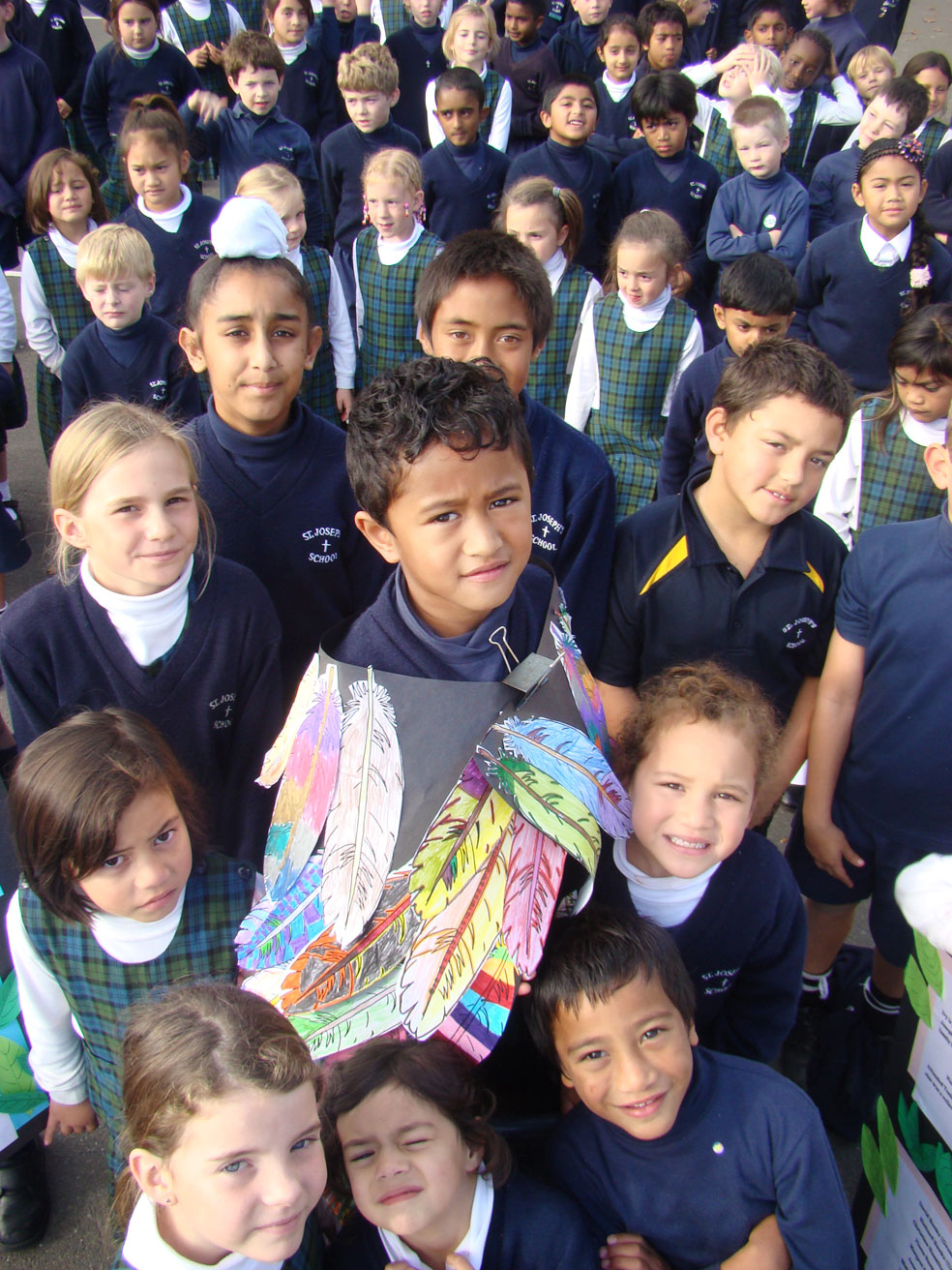 Each child at Sacred Heart Hastings designed a feather which was collected into a colourful cloak which is now Nga Taonga of the school. The youngest pupil, Jordan Mahia, then wore the korowai for the event.